Our place is good for couples and solo adventurers and a great overnight stop if you are on your way to Devon or Cornwall. We moved to Somerset from central London nearly eight years ago and although it took us some time to adjust to life in the countryside, we absolutely love living here. Somerset is unpretentious, rural, quirky and full of fab, friendly people.
Cosy annex attached to our house but completely separate with a a cider press to boot. Although not working, makes for a fab feature. Downstairs has a kitchenette, farmhouse table, sofa and tv, whilst upstairs has a really comfy bed and ensuite bathroom with shower.
Burleigh is a pretty village just outside Glastonbury. Beautiful countryside is right on our doorstep and if it's long country walks you're after, you don't even need to get in your car. We have a fab village pub with decent food and it's only a 5 minute walk. Our village shop is a 2 min walk and is open Monday to Saturday until 7pm, not bad for a local shop. Surrounded by farm shops selling local produce, good idea to buy loads and stock your freezer. The town of Glastonbury is just a few mins by car and with its ancient Abbey and Tor, it's a must. Bath and Bristol are only a 50 min drive away, great for sightseeing, shopping, restaurants and nightlife. Frome and Bruton are not far either and have some fab individual shops, prefect for buying something that little bit different. Clarks Village and Kilver Court on your doorstep too, great if you're looking for a bargain. Millfield School is only a five minute drive, where both my children attended.
Melissa's place is amazing. A wonderful retreat from the business of life. Super clean and beautifully styled throughout. Super comfy bed and great shower. Lovely and cosy, even in this crazy weather! We hope to stay again sometime.
Amy
2017-02-26T00:00:00Z
Thank you to Lisa and Mark for a lovely warm welcome. Very tranquil place to relax. If you are looking for somewhere to relax and be quiet, this is the place. 5 minutes drive from Glastonbury and Street. Lovely local pub and super food and ale. We will definitely go again.
kevin
2017-03-05T00:00:00Z
The Annex was even more beautiful than the pictures. A great little getaway spot, totally separate from the main house. The bed and shower were both excellent. Lovely area to walk around and great local pub.
Cathryn
2017-04-02T00:00:00Z
A clean, warm and cosy cottage in a quiet / peaceful location. We had a lovely stay here, and the hosts were incredibly welcoming and friendly. Easy drive in to Bath / Bristol. The cottage is very homely and we would recommend it to anyone! We hope to be back soon!
Daniel
2017-03-12T00:00:00Z
Room Type
Entire home/apt
---
Property Type
Flat
---
Accommodates
2
---
Bedrooms
Butleigh, England, United Kingdom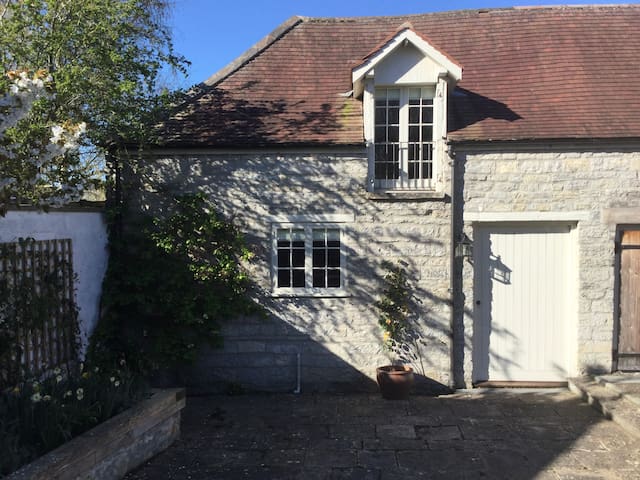 The accommodation is a self-contained annex. It includes a double bed, bunk beds, sofa, games chest, TV, wifi, bathroom with shower and a kitchen with dining table. We can accommodate a max. of 2 adults, 2 children and a baby. Travel cot, cot mobile, highchair, playmat, toys and bedding provided. Between 9-10am every day we can take you on a tour of our idyllic smallholding where you can collect eggs from the hens and ducks, feed and pet the sheep and feeds and water our pigs!
The accommodation is clean and has been designed as a short term holiday let. It is light and airy by day and cosy by night. It includes every essential but with personality. We want everyone to enjoy their stay, learn more about animals and farming and return home as a friend, not a guest. This accommodation works best when used as a base to explore the lovely local area rather than as somewhere to stay indoors 24/7 particularly if it's fully occupied.
We have heaps of places to see, shop at, eat in and generally people watch all within 10-15 minutes drive. Our village has a small farm shop selling essentials or a host of supermarkets can be found in Glastonbury and Street. Our village is particularly beautiful and offers the opportunity to relax, walk, cycle, birdwatch and just enjoy the countryside!
Perfect little pad for a short break. Quirky and well equipped. Not to much living space but fine for a few days as your be out and about anyway. Nice touches with milk, bread and eggs supplied. Libby and her family were so welcoming and really kind to us.
nicola
2017-03-12T00:00:00Z
Libby is the perfect host, warm, friendly, knowledgable and so good with the children. Libby took us all to feed Simon and James the Sheep, the 4 piglets and to collect eggs from the hens each morning. We all enjoyed the experience immensely. The property itself was cosy, comfortable, clean, warm and perfect for our family of 4 with nice extras like a bookshelf full of books for the children and grow ups alike, and a chest full of games and toys. An idyllic spot in the countryside - just what we wanted. We were lucky enough to visit on a Thursday so were able to experience the mobile fish and chip van's weekly visit to the incredibly friendly local pub 'The Greyhound'. The most delicious fish and chips we've had in a very long time - and we were able to eat in the pub. The property is a very short 10 min drive from Glastonbury and Street, so loads locally to keep us occupied. A playground can also be found a 5 min walk from the property. All in all, an incredibly relaxing stay in a lovely property in a delightful village. A huge hit with the kids and somewhere we'd definitely love to visit again. Libby was so kind and friendly, letting us keep some of the eggs (delicious!) and even gave us some 'home grown' sausages! Thanks Libby!! Highly recommend!
affie
2017-04-08T00:00:00Z
We had a wonderful weekend in this beautiful annex on a working farm in the countryside. We arrived late due to terrible traffic and were warmly greeted by Libby. The annex has a lounge area, a kitchen, and a lovely bedroom with an en-suite bathroom. It is beautifully decorated throughout with lots of homely artistic touches. This space is perfect for young families. There is a large toy box in the lounge filled with fun toys for children of all ages and a bookshelf full of books for children in the kitchen. On our first morning there, Libby took us on a farm tour (great fun for young children!) We saw a very friendly dog, some sheep, ducks, chickens, and some very raucous pigs! We had fresh eggs for breakfast and, when we got home from our day out, we snuggled down into a wonderfully comfortable bed. Libby is such a friendly and wonderful host - we would definitely stay again!
Lee & Charlotte
2017-03-26T00:00:00Z
We stayed here for a student film production being made in the area. We had a wonderful stay, the hosts were wonderful and very friendly. The accommodation was clean, tidy and had pretty much everything we needed for our stay. Would definitely recommend!
Hanne
2017-02-13T00:00:00Z
I chose this venue as a quick weekend getaway! I was incredibly surprised and taken by this cute family farm. Not only are the owners funny and down right friendly but my kids and I were treated as one of the family immediately upon arrival. This goes a long way in my books, nothing worse than stuck up owners! My kids were included in the feeding of animals which was super! Attractions were near enough but not too close on your doorstep, exactly what I needed! I am a fan and will definitely return!
Michelle
2017-03-19T00:00:00Z
Room Type
Entire home/apt
---
Property Type
Flat
---
Accommodates
4
---
Bedrooms
Baltonsborough, England, United Kingdom
Newly refurbished studio apartment near to Clarks Village, within walking distance of shops - opposite Millfield School
There is a small garden to use on those warm evenings to sit and out and have a drink
Room Type
Entire home/apt
---
Property Type
Flat
---
Accommodates
2
---
Bedrooms
Street, Somerset, United Kingdom
This hidden gem is ideally located right in the heart of Glastonbury, with the Abbey, shops & cafes on your doorstep. A bright and cosy single room offers you a calm oasis, with a roof terrace and in-house therapies for added relaxation and nurturing.
This is a light and airy first floor apartment with a roof terrace.
The property couldn't be more central ~ it's right in the heart of town only a stones throw from the Abbey, shops and cafes. As it is so central there is no private parking with the property, however there is free on road parking further down the street.
I had a wonderful stay in Glastonbury. The property could not have been better located and really is an oasis of calm. A very clean, tidy and clear space to stay and unwind. I really did feel like I was staying with a friend. Bari was extremely generous with her hospitality. My small single room was very clean and comfortable and had a vase of fresh tulips (my favourite). The bedding was wonderfully soft and warm with a gorgeous extra blanket for what turned out to be a chilly weekend. Would definitely recommend it if you need to retreat from the world and would definitely return.
Helen
2016-03-22T00:00:00Z
Bari is a very welcoming and sharing host who provides support and sensitivity. The apartment is close to the main street and transport. The neighborhood is quiet.
Janey
2015-10-17T00:00:00Z
Bari gave me a very warm welcome as soon as I arrived at her front door. The flat and room were clean, bright and homely - I felt comfortable in her place, even though I only stayed for one night. Bari is a very interesting person to talk to, and she is very willing to provide information about the area, its attractions and its history. The location of the flat is very central and was peaceful. It was my first ever airbnb experience, and I have to say it was great. Great hostess, lovely place and very reasonably priced.
Shao Ting
2015-06-19T00:00:00Z
Oasis of calm and so much more. Bari is warm, welcoming and so wonderful to be around. Her home is very clean and the bed was comfortable. I felt so well taken care of and added an extra day onto my stay in Glastonbury because I enjoyed being at her place so much. Centrally located with the bus stop around the corner. Pubs, restaurants, stores and all the wonders of Glastonbury within walking distance. Treat yourself to one of Bari's healing sessions. You will be very happy you did. I know I am! I am so grateful for my stay and look forward to my return visit. Thank you Bari!
Lucia
2016-04-07T00:00:00Z
I can't recommend staying at Bari's enough. Just as her profile says, her flat truly is an oasis of calm, and she was very warm, and welcoming to her space. I felt very at home there, and the bedroom has a nice comfy bed and lovely window where you can look out at trees. There is a beautiful living room, where you can just sit peacefully and read. The location is great - very near to Glastonbury high street. Bari also has a treatment room, and she is a incredibly sensitive and experienced healer. Thank you Bari for a stay I will never forget!
Clare
2015-08-20T00:00:00Z
Bari is a lovely host ....kind caring and helpful in just the right balance. Her home is a beautiful calm (URL HIDDEN) was ideal for me as I was on a course that required me to be peaceful and calm...this was the perfect haven. If you need a space to just be ...this is it.....but it is so close to the centre for things more lively if you wish. Would love to come back.
Angela
2016-06-20T00:00:00Z
Lovely place, well located in a nice central part of Glastonbury. The property is cosy and clean. Excellent communication from host was a big plus too.
Martin
2016-11-07T00:00:00Z
Bari made me feel very welcome, the house is charming, fresh and comfortable. I very much enjoyed my stay there and Bari's company.
Caroline
2015-05-09T00:00:00Z
Room Type
Private room
---
Property Type
Flat
---
Accommodates
1
---
Bedrooms
Glastonbury, United Kingdom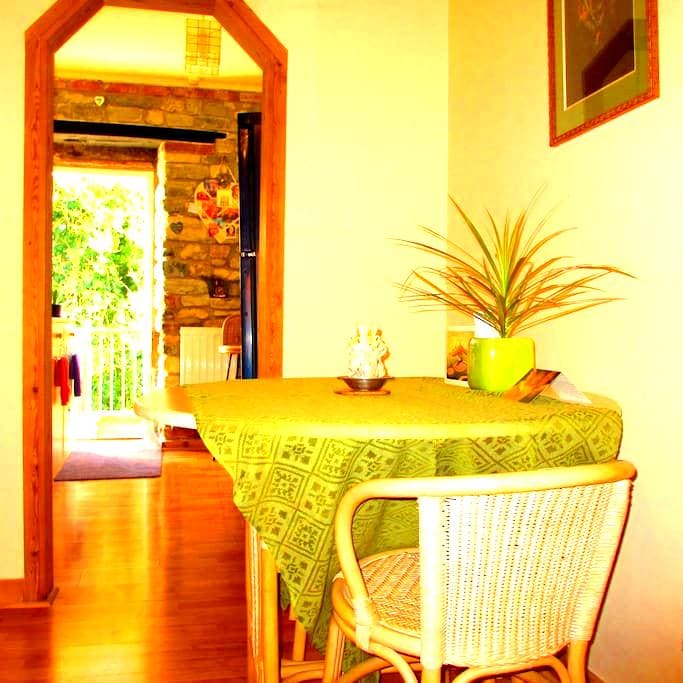 Lovely central flat overlooking Glastonbury Abbey. Bright double bedroom available with parking outside free from 6pm-8am. One person living here that's me and I'm alright :)
Lisa provided a lovely room with a amazingly comfortable bed. The area is ideal! Walk down her street and you have all the interesting shops and cafes or walk up and you have the Tor and chalice well and gardens. She was a wonderful host, making us feel very comfortable the entire time. Thank you so much for everything Lisa.
madeline
2017-03-31T00:00:00Z
We stay in Lisa's house for four nights . Her house is quiet, clean and tidy . The location is perfect. She is a nice and friendly person . We truly recommend Lisa's house !
Marilda
2017-03-22T00:00:00Z
A lovely place to stay - comfortable and relaxing with a bit of personality. Lisa is very friendly, whilst giving us plenty of time and space to ourselves. The location is good - right by the Tor and very close to the town centre. Very good value.
Paul
2017-02-21T00:00:00Z
Lisa's place has a nice warm homely feeling about it and is kept to a high standard of cleanliness. It is central to everything within walking distance, the Tor, The. Chalice well, the town. I will definitely stay again, and it is very good value for money.
Andrew
2017-02-15T00:00:00Z
Lisa's welcoming and warmth are the mark of genuine hospitality. She brought a beautiful energy to the 10 minutes in which we interacted and she truly made me feel at home. The room is excellent value for money and I had a great night sleep. I would definitely recommend her address.
Simon
2017-02-25T00:00:00Z
This is a lovely, comfortable room with a wonderful, friendly and accommodating host. I highly recommend.
David
2017-03-12T00:00:00Z
It was perfect!!!!
Franziska
2017-04-06T00:00:00Z
The host canceled this reservation the day before arrival. This is an automated posting.
Irene
2017-03-23T00:00:00Z
Room Type
Private room
---
Property Type
Flat
---
Accommodates
2
---
Bedrooms
Glastonbury, England, United Kingdom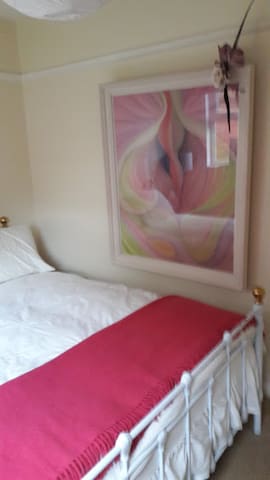 Very comfortable one bedroom sustainable apartment in the heart of the somerset levels.Huge super king sized bed, luxury cotton linen, lovely bathroom, kitchen/sitting room, double sofa bed for extra 1-2 people . All amenities. Panoramic views from all rooms. Peaceful, secluded location with amazing views of somerset levels and Glastonbury Tor. Very close to Glastonbury, Wells and Street. Easy access to Bath Frome, Taunton. Wifi, sky etc private parking. Beautiful and secluded garden.Friendly and helpfull hostess. Local village with pub, shop and post office, Glastonbury is short bike/ drive with many shops and cafes and eccentric tourist attractions. Nearest station, Castle Cary, airport, Bristol a 50 minute drive. Perfect base for exploring the south west of the uk: Stonehenge, Salisbury, Bath, Montecute, Longlete, Stourhead, Dorset coast, all within one hours drive. local bus. The extraordinary location of lower coxbridge is a privilege to experience.
Wow what a stunning apartment with quite a view! I felt I could instantly let go and relax here, especially after such a warm welcome from Sarah and being surrounded by such beautiful countryside. The apartment is light and clear, beautifully decorated with views from each window. I felt in bliss having a bath each day looking out over Glastonbury Tor! I'm looking forward to my next visit :-)!
Emily
2014-09-26T00:00:00Z
We had a lovely stay and Sarah was a great host! The property was very clean and tidy and the log burner was a great touch!! We will be back very soon :) would defiantly be recommending this to friends and family!
Florence
2014-12-07T00:00:00Z
We had a perfect 2 night stay. Everything was as described. Sarah welcomed us and made sure we had everything we needed to enjoy our stay. Tea, coffee and milk were all provided. Her recommendations for eating out were excellent. We were comfortable in the apartment and used the bedroom and the sofa bed in the living room, both were comfortable. We enjoyed being outside with the wonderful view of the Tor, and we made use of the garden. It was a great place to relax and recharge,within easy reach of Glastonbury.
Ann
2015-06-17T00:00:00Z
We booked Sarah's place as our place to stay over our wedding weekend in Glastonbury. It was very beautiful and secluded we just wish we had longer to stay and enjoy the hot tub! Perfect for a secluded country getaway near the beautiful Glastonbury Tor.
Joanna
2016-08-31T00:00:00Z
Sarah & Tilly were there to greet us on our arrival , and what a friendly lady she was! Tilly was the little dog, forever waging her tail at the sight of new people. We were a little earlier that expected, but it wasn't a problem. Room had just been prepared for our stay, what a place! Sun was shining, picnics in the garden, looking out to the tor. Nature and fields as far as the eye could see. What a secret sanctuary. Accommodation was surreal, better than we could of imagined, the photos do it no justice. Being a chef and showing a passion for food, Sarah very kindly offered her very own grown herbs to use, in my cooking and freshly produced apple juice. These are just little things that made our stay special. If your looking for a place of romance and memories, then look no further. Star gazing from the hot tub and trampling in the sun. What a way to spend a day. A big thank you
Glen
2016-09-01T00:00:00Z
Sarah contacted me via the Air BnB site to say she would not be around during our stay, which was a shame, as an isolated place there was a sense of abandonment. The one bed apartment is lovely and has wonderful views, quite hard to find (we did call a number provided but no response), but once found it is a real gem. Only a few minor criticisms: no washing up liquid, no milk in the fridge which other guests had received, the windows appeared not to have been opened for a while as there were quite a few trapped flies. All in all a lovely place in an idyllic area. But feel our stay could've been improved under different circumstances.
Andrew
2016-02-14T00:00:00Z
Sarah was amazing and able to accommodate very last minute request, couldn't have found a more beautiful location or property. The apartment has style & character, bed is super comfy and all spotlessly clean. Only word of warning if you are coming into area late then no local shops open past 7 and the pub was cash only. Would love to stay again.
sarah
2015-06-09T00:00:00Z
Sarah was very accommodating as we had no choice but to arrive very late after work. Ideal country views included!
Snapper
2016-09-21T00:00:00Z
Room Type
Entire home/apt
---
Property Type
Flat
---
Accommodates
3
---
Bedrooms
Glastonbury, Somerset, United Kingdom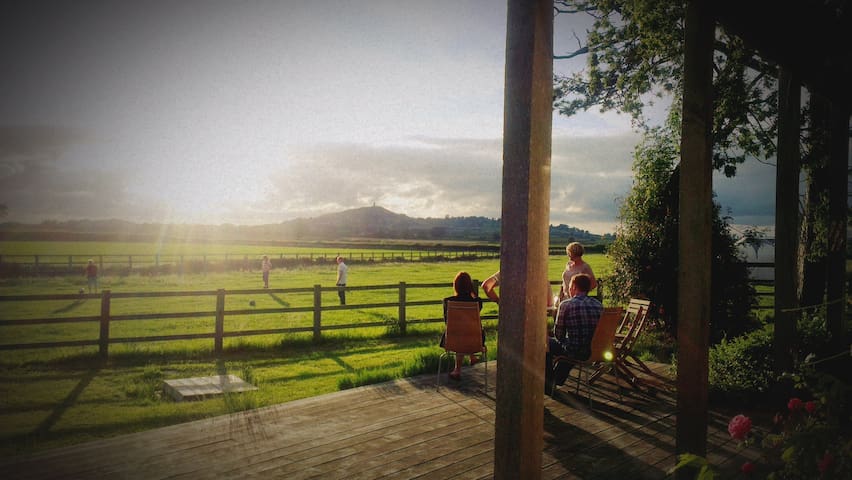 The room is a large sunny room with double bed, table and dresser. Being very close to all amenities its only a 3 minute walk to the town centre, the cafes, shops and restaurants and 10 minutes walk to the Tor and panoramic views. The kitchen has a microwave ,toaster, smoothie maker, gas cooker and guest fridge/freezer. The room is excellent for solo adventurers, business travellers, couples or share with a friend.
Bright and sunny double room with Wifi, double bed, table with two chairs ,a dresser with drawers also used as desk. The window has a roller blind as well as curtains handy for daytime naps. Central heating is available for the cold times. Its nice and quiet in this room Ideal for the weary traveler to rest and recuperate and the bed is so comfortable it gets more reviews than I do...
Respectable area nice and quiet convenient for town centre shops restaurants, cafes, pubs and the Tor. very easy access to bus stop and plenty of roadside parking for free.
Lilian was very friendly and accommodating. The room warm clean and comfy. Location is great just off main street in Glastonbury but a quiet residential neighbourhood. Would stay again.
Neil
2017-01-08T00:00:00Z
Great stay. Quiet and great location and lovely host.
Tina
2017-03-04T00:00:00Z
Lilian place is just as described. A short walk from the town, perfectly placed. The bed was comfy, and she had all the amenities ready to go. Thanks Lilian!
Todd
2016-12-17T00:00:00Z
Great location for town. Lilian was a good host. A tv in the room would have been good. A pleasant stay.
Lynda
2017-02-12T00:00:00Z
Very comfortable stay, really good location to explore Glastonbury, relaxed and friendly host.
Katharine
2016-11-30T00:00:00Z
Lilian"s place is clean, quiet and very close to Town ! A great location for your stay in Glastonbury !
Elaine
2017-03-09T00:00:00Z
Thank you for letting me stay :) It was really great place, very comfy bed! Lovely big room! :D
Serena
2016-12-07T00:00:00Z
Lilian is super easy going and so nice! The place is litearlly 1min walk away from the high street, and at the same time super quiet. Its very very clean, and the bathroom is nice. Overall excellent value for price, and will definitely stay here again!
Dusica
2017-01-23T00:00:00Z
Room Type
Private room
---
Property Type
Flat
---
Accommodates
2
---
Bedrooms
Glastonbury, England, United Kingdom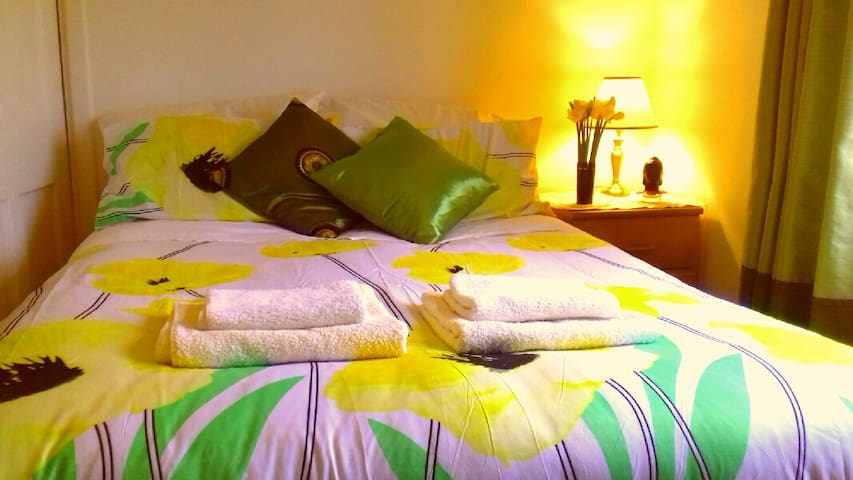 Tucked away, apartment offers a peaceful retreat from Street's High Street & Clarks Village Shopping Centre or home from your business trip, 3 mins walk finds you in the village centre. A self contained apartment, standard double bed, living / dining room, shower room and fitted kitchen, outside a small courtyard, parking to the front of the main property where you will view Glastonbury Tor just 2 miles away.
Newly renovated apartment, self contained main entrance door with single step up to accommodation on one level, the hallway with coat hooks, set to the right is the shower room, sliding glass doors to the shower enclosure, shower gel & shampoo provided, towel rail with warmed bath towels, wash basin set to the corner with storage containers holding toilet rolls with areas for your wash bag & toothbrushes. The living / dining area, large window opening, two seater leather sofa, TV set on storage cabinet, folding table and two chairs. The bedroom offers a standard double mattress, down filled duvet and pillows, reading lights above and side shelves together with wardrobe with inset drawers. To the kitchen electric oven, hob, kettle, toaster, microwave together with an array of crockery & pans hopefully everything you will need for your stay.
Room Type
Entire home/apt
---
Property Type
Flat
---
Accommodates
2
---
Bedrooms
Street, England, United Kingdom
Two double bedroom, stunning flat in Somerset near Street, Glastonbury, Millfield School, Clarks village, Wells all within easy reach
Beautiful new, modern two bed flat perfectly located to explore somerset
Excellent base to explore the area Famous Clarks village with designer shops Glastonbury Tor and Abbey Wells with stunning cathedral Mendip hills for walks Somerset cider Wookey hole caves Cheddar gorge and it's cheese factories National trust and English Heritage attractions Fleet air arm museum at Ilchester Haynes international motor museum
Room Type
Entire home/apt
---
Property Type
Flat
---
Accommodates
4
---
Bedrooms
Street, England, United Kingdom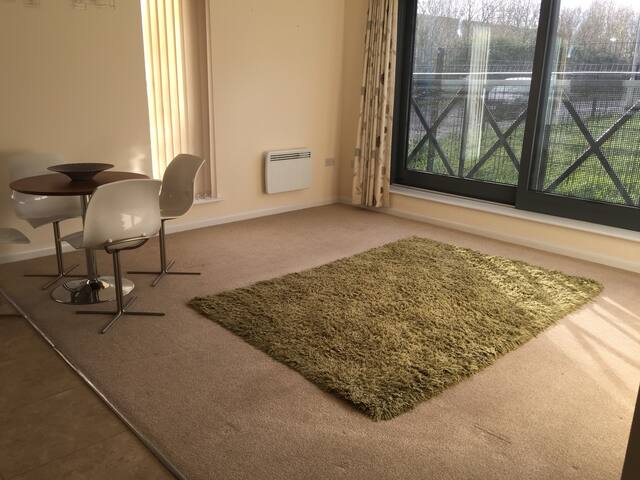 South facing, spacious double bedroom with comfortable double bed. Storage space in wardrobe. Radiator and extra heater available. Easy 5 mins walk into town past the Abbey Park and Abbey grounds or 10 mins to the base of the Tor or Chalice Well Gardens. I have a collie dog and an old cat, who both love attention but are not intrusive. So no extra animals. Lovely walks nearby to Wearyal Hill or the River Brue. Street and Clarks village only 10 mins drive away.
Janie was a wonderful host - very helpful and accommodating. She has a lovely, sweet dog. Her place was perfect for my purposes - quiet, comfortable bed, spacious room, and an easy walk into town.
Jade
2017-01-12T00:00:00Z
A lovely, clean, spacious and comfortable room. Jaine is incredibly welcoming and accommodating. Parking was easy. All in all ideal for my needs.
Pat
2017-03-13T00:00:00Z
My stay at Jaine was like being at home: wonderful. Jaine is caring and lovely and really made everything perfect for me: comfy bed, extra blankets and towels, yummy gluten free, creative and healthy breakfast and joyful conversation. Jaine's home is welcoming, clean and always smells lovely thanks to the essential oils she uses. The room is exactly as on the picture and has a lovely light all day. Bella the dog and George the cat are a delight to be around.
Haya Sandrine
2017-02-24T00:00:00Z
Absolutely loved my first experience of Airbnb. Jaine is a wonderful host, I really enjoyed getting to know her and her gorgeous pets, George the cat and Bella the dog! I went to Glastonbury because I feel drawn there and it was so wonderful to be able to see the Tor from my bedroom window. The town centre is a very short walk, 5 minutes if that. The bed was really comfy, towels and breakfast were provided... I can't fault anything about my stay in Jaine's welcoming home.
Ally
2017-02-19T00:00:00Z
Jaine is a gorgeous host. Her home is a small but warm and inviting downstairs flat (steps up to the front door and a tight hall so probably not great for anyone with mobility issues, no staircase tho!) Saying that, the room is relatively spacious! Very clean and tidy, with a whole little closet, a warm and comfy bed, with an extra heater if the radiator doesn't do the trick. The house is a little way from the center of town, about 10-15 minute walks from key sites like the Abbey, the bottom of the Tor, the Chalice Well Garden, etc, and easy access to the beautiful surrounding countryside. If you're looking for peace and quiet you will find it blissful. Jaine is, in many ways, a typical Glastonbury resident. That is to say, she is lovely in countless little ways, and a bit quirky. I always say you can trust someone who has healthy looking plants on their windowsills. There are shells and little crystals tucked in every corner! She also has a sweet dog and a homely old cat, both well behaved, with a negligible amount of barking and yowling. (I honestly barely noticed either.) The house mostly smells of light incense, not very "doggy" or "catty" at all. Jaine responded to my inquiry within about two hours, and kept very good communication with me before and during my stay. She met me when I arrived, gave me a little tour, and we had a long chat over Barleycup. (But if you're not the chatting type I sense Jaine is happy to leave you to your own devices.) She got up at 7am on a Saturday to make sure I had breakfast! Honestly just generous and hospitable in every way. She's lived in Glastonbury for quite a while, so she can probably give you and information or directions you may need. I have nothing but praise for Jaine, and would love to have been able to stay longer, and hope to stay with her again. 100% recommended host. Please be as good to her as she will be to you!!
Aaron
2016-12-11T00:00:00Z
The host canceled this reservation 2 days before arrival. This is an automated posting.
Monika
2017-03-15T00:00:00Z
A great home where to be in Avalon, no doubt at all.
Imma
2017-01-18T00:00:00Z
Lovely place to stay
Alyson
2017-01-28T00:00:00Z
Room Type
Private room
---
Property Type
Flat
---
Accommodates
2
---
Bedrooms
Glastonbury, England, United Kingdom
Nestled at the foot of the Tor, you really couldn't get any closer if you tried (we even have private access!) We are also close to local attractions such as Glastonbury Abbey, Chalice Well, Clarks Shopping Village, Cheddar Gorge, Wookey Hole and many more. Our space is a comfortable 2 bedroom apartment with a separate bathroom, kitchen and living room, where you are sure to feel at home. The apartment is ideal for families, couples, single travelers or medium sized groups.
Private Tor access Private off-road parking Comfortable clean living space
Glastonbury is in the heart of Somerset and has many fantastic attractions to draw people in. Our little town boasts an Abbey, The Glastonbury Tor which is steeped in Arthurian Legend as well as Chalice Well & Gardens. Not only that but we have a bustling high street full of unique local shops, cafes and restaurants. Within a 5/10 mile radius we also have Wookey Hole Caves, Cheddar Gorge, Wells Cathedral, Clarks Shopping Village and many natural spots of beauty for the outdoorsy types. Whatever you are looking for, Glastonbury has something to offer.
A lovely place to stay at the foot of the tor, you really couldn't get closer! Emmelaine and Justin are really helpful and great with staying in touch.
Lisa
2016-12-21T00:00:00Z
Emmelaine and Justin Are amazing hosts. Location is so perfect for anyone to explore Glastonbury. Lovely accommodation has a feeling of home! Super easy communication and so much detail and info they give you as a guest. Super good description how to get to they house and so much help and support what to do in Glastonbury! Thank you both so much. Looking forward to seeing you both again. Highly recommend to anyone. Aiste
Aiste
2017-01-30T00:00:00Z
lovely place to stay very clean and tidy a perfect little get away ;)
James
2017-03-26T00:00:00Z
Fantastic location, right at the base of the Tor and close to the Chalice Well. Also walkable into town in 15 minutes. The cottage was spacious and Emmelaine and Justin were very friendly and helpful. Thank you! :)
Shoji
2017-03-05T00:00:00Z
You cant get a place closer to the tor. Its litterly in the back yard. Nice vibe in the cottage and in the surrounding area.
Alex
2017-03-19T00:00:00Z
This is a really cute cottage, perfect for a weekend away, and the private access to the Tor is very convenient. The beds were super comfy, we all slept really well! We were a bit disappointed with the cleanliness of the kitchen - the crockery, utensils etc were dirty - and had we stayed any longer/needed to use more items, would've had to have said something. Hopefully this can be improved upon for future guests!
Sophie
2017-04-02T00:00:00Z
We had a very good stay in Emmelaine's lovely and well kept cottage. She was flexible about arrival times and extremely hospitable when we arrived. The cottage/flat is beautiful, light & airy with a lovely kitchen, living room & bathroom, good heating, comfortable beds and breakfast food, jams etc supplied in the fridge and cupboards. Having off-road parking was useful, & private access to the Tor was fantastic! Thanks for a lovely stay, would definitely return.
Hannah
2017-03-20T00:00:00Z
Best location ever, nice and cosy cottage. Big Thank You for making easy check in and check out with cleared instructions. would definitly recommend this place .Thank you so much again...
Jean
2017-04-04T00:00:00Z
Room Type
Entire home/apt
---
Property Type
Flat
---
Accommodates
6
---
Bedrooms
Glastonbury, England, United Kingdom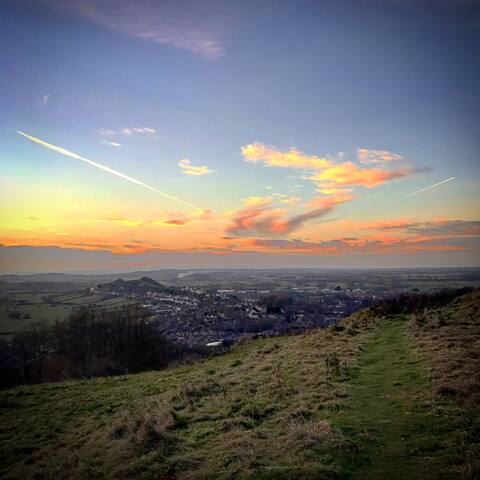 Oriel Drive is a really comfortable, 2nd floor, two bedroom apartment in the heart of Glastonbury with an amazing view of The Tor. The weekly rate is a real discount, check it out. Everyone loves Oriel Drive, our guests come back year after year. No suitable for very young ones.
The location is excellent, it's a level walk of about 250 metres to the High Street and the supermarket is just across the road. The apartment is not large but the space is ample for three people. The kitchen is well equipped, the view is awesome and there is private parking. Downstairs there is a small garden shared by the residents of the building. If three guests wanted separate sleeping areas then there is a sofa bed in the living room which is very comfortable. High speed broadband is included.
We're in a residential area which is actually reasonably quiet and away from the main road. We're two minutes from Morrisons supermarket which is very handy. We are close to their car park but it does not intrude and you don't see it if you are sitting, only when standing.
Lovely accommodation well sited and a number of nice place to eat and drink, flat well furnished and plenty of space.
Kevin
2016-04-08T00:00:00Z
This apartment is very central and the perfect platform for exploring Glastonbury. Instructions were spot on, the flat clean and homely, and the block was very quiet. Would recommend this to all. And really liked the Who'd of Thought it pub!
Julia
2017-02-15T00:00:00Z
It is a very nice and well equiped apartment with a beautiful view of the Tor. It is very quiet and yet in 5 min. you are in Highstreet. We felt very welcome.
Toon
2017-01-07T00:00:00Z
Great little flat right near the town centre, so in walking distance for everything there. You can park on the road outside and there is a Morrison's supermarket just across the road, so it took us no time to get milk and stuff in for a cuppa tea after we arrived.
Catherine
2016-07-20T00:00:00Z
We returned yesterday after a lovely comfortable stay at Oriel Drive. The flat was comfortable and very close to the town and local amenities. I'm sure we will return at some point!
Helen
2016-10-31T00:00:00Z
We enjoyed our stay at Barbara's place as was just as described. Barbara was very friendly and helpful. We will be back for sure. A+++++++++++
Bryan
2016-10-23T00:00:00Z
We stayed here because we wanted to relax and explore the town. Barbara's place was perfect. We parked the car the day we arrived and we didn't use it again until the day we left. Everything you want is on your doorstep and yet the area is quiet too. Barbara made the place really comfortable and it was lovely place to come home and relax at the end of the day.
Mark
2017-01-26T00:00:00Z
Hemos estado muy a gusto. Es una casa muy acogedora, agradable y con perfecta ubicación.Sin duda repetiremos. Tenía todos los detalles y cosas que pudieses necesitar.Muy completa.
La Escalinata
2017-02-05T00:00:00Z
Room Type
Entire home/apt
---
Property Type
Flat
---
Accommodates
3
---
Bedrooms
Glastonbury, United Kingdom
Enjoy your minimum stay 2 nights in Glastonbury in our Angelic Opal Studio Flat with kitchen. Priced at £80 per night for 2 people, £30 for each additional person up to 4 people, Queen sized bed or single beds Reduced rates for children under 15.
Flexible bed lay out for parties of more than 2 adults. Own patio with beautiful views. Full kitchen, central heating, double glazed
Tordown is nestled between trees on the southern slopes of Glastonbury Tor and 8 minutes walk to Chalice Well gardens
Cheryl was very welcoming on line, As she was herself away on a break, she arranged for the key of the apartment to be given to us on arrival. The apartment was clean and nicely presented. Facilities were good and all though we didn't use the kitchen for cooking there were hot drinks available in the kitchen cupboard and a kettle out on the side and we used the fridge to keep puddings cool! The bed was very comfortable and we both had very good nights sleeps. Shower was clean and functional, and the toilet and sink nice and clean. The outside environment, is quiet and lovely surroundings tall trees to the back and a small area on a terrace to sit at a table and enjoy the morning sun, edged by a cared for small terrace of vegetables and fruits. Parking is good, the drive is fairly steep but hand rails to hold on to for the infirm, there you can drive up very close to drop off bags and people at the house before parking down in a car park at the lower end of the drive. We enjoyed our stay very much very convenient for walking to the Chalice Well gardens, Avalon orchard and the Tor.
Nicola
2016-05-30T00:00:00Z
I enjoyed my stay at Tordown very much. It was easy to find, the host was very responsive to a last minute booking and worked out arrival details even though they were out of town. The location was ideal with a very short walk to town and at the base of the Tor. Everything was great except the wifi. I rely on wifi for communication when traveling internationally and I had to leave the room, go down near the front or inside of the main house to get wifi signal. This was rather inconvenient when waiting for friend to arrive and needing to keep in communication about location and timing, especially after dark when I just wanted to settle in with a good book and glass of wine. Other then the wifi issue, the place was exactly as described and very comfortable. I would stay there again.
Cheyanna
2016-09-11T00:00:00Z
A well presented apartment that was exactly as described. Warm and welcoming.
steve
2015-09-27T00:00:00Z
Cheryl was very warm and welcoming. we arrived in the evening and wanted to climb the TOR, she provided with flashlight and umbrellas. the room was clean and cozy. Overall a very cool experience and I would recommend to every one the accommodation .
Lorand
2015-11-15T00:00:00Z
Cheryl very welcoming and apartment exactly as described - calm, peaceful and quiet space but with a short walk to the Tor and a few minutes further to the centre of town. Great base for seeing the best of Glastonbury.
John
2016-05-03T00:00:00Z
Our stay at cheryl's studio was great. Cheryl is a nice host and the studio is great, comfy and tidy! 10/15 min walk only from city center. I would highly recommand it.
Nathalie
2016-08-15T00:00:00Z
Room Type
Entire home/apt
---
Property Type
Flat
---
Accommodates
2
---
Bedrooms
Glastonbury, United Kingdom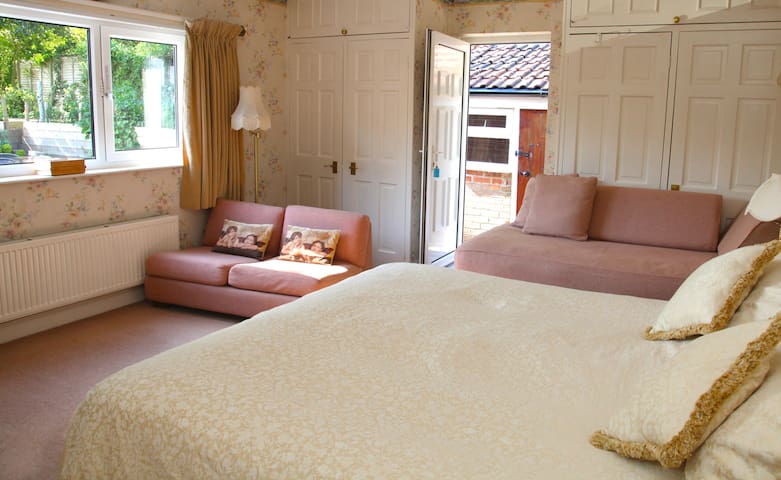 Pennridge is close to the historic towns of Glastonbury and Wells. Bath and Bristol are approximately 40 minutes away by car. This beautiful family house is set in glorious Somerset countryside. The accommodation offered is spacious and very comfortable. Breakfast is sourced from the highest quality local ingredients. We offer couples and business travellers an opportunity to enjoy comfort in peaceful surroundings. Keen tennis players are welcome to use our tennis court.
The host canceled this reservation 10 days before arrival. This is an automated posting.
Wolfgang
2016-10-25T00:00:00Z
Room Type
Private room
---
Property Type
Flat
---
Accommodates
2
---
Bedrooms
Somerset, England, United Kingdom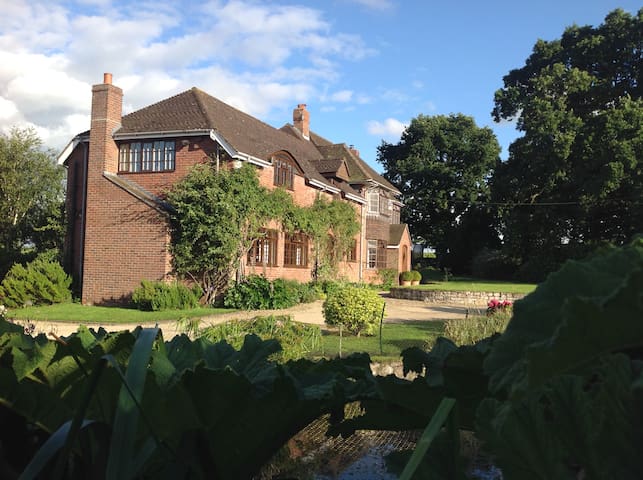 My place is close to The unique town centre of Glastonbury, it is just a 5 minute walk away. There you will find an amazing array of independent shops and food outlets serving great food for all tastes. Glastonbury Tor is a 20/25 minute walk away. Either through Bove town and the lanes or up a quiet secluded valley where you will be able to enjoy the serenity of this lovely little town. My place is good for couples, solo adventurers, business travelers, and families (with kids).
I have created a comfortable space in the house which is dominated by wood. This makes it warm and comfortable. There is a wood burning stove should you need it and a quiet secluded garden in the rear.
It is quiet and the people are friendly. It is only 6 minutes walk from the High Street.
Andy is a great guy. Very friendly, helpful, seems like he thought of everything. Really enjoyed our stay in this older house which he has updated very nicely. It's cozy and homey. Even has robes and slippers. The homemade bread was delicious. Definitely stay here.
Anne
2016-07-14T00:00:00Z
Andy was great - available, happy to run through the location and what Glasto has to offer. Andy has a great house and it is 5 min walk from the town centre, yet on a quiet road. great place to stay.
simon
2016-12-18T00:00:00Z
Andy made my arrival easy. He advised to let him know once close to Gladstonbury and gave me in-town directions to the house. He welcomed us and gave advice on both where to have lunch and walks to the Tor. Although not detailed in the description, breakfast was included . The woodburning stove in the living room was already lit and the house was just as described. Very much liked the walk in shower. The location was excellent as it was both easy to park and within minutes walking distance of the center of town. Would very much recommend.
helen
2016-12-22T00:00:00Z
Andy's house was in a perfect location to be able to walk to all the sites in Glastonbury. It met all ours needs and Andy is a great host, happy to share dinner ideas and any other questions we had.
Suzy
2016-11-13T00:00:00Z
Andy is a very nice host. He gave us all we needed to enjoy the place and the surroundings. The house is cozy, warm and comfortable. It is definitely a good choice. Very recommended.
Dævid
2016-06-24T00:00:00Z
Andy was a fantastic host. He made us a very warm welcome. From the start we felt like at home! The house is very cozy and is perfectly situated: very close to the center but also in a very quiet area. A big thank you to Andy!
Nadav
2016-08-01T00:00:00Z
Andy gave us a friendly welcome, his home was comfortable, warm, clean and inviting - helped by a log burner in the sitting room. He gave us a map and suggestions of where to eat in the evening. Plenty of teas and coffee, home made bread and cereals for breakfast. Good situation, just a few minutes walk to centre of Glastonbury, and seemed a quiet neighbourhood. Has parking at the front.
emma
2016-11-05T00:00:00Z
Andy was very welcoming and his house is lovely. The log burner is amazing. As is the wonderful home made bread he gave us. We couldn't have asked for more.
Michaela
2016-10-23T00:00:00Z
Room Type
Entire home/apt
---
Property Type
Flat
---
Accommodates
4
---
Bedrooms
Glastonbury, United Kingdom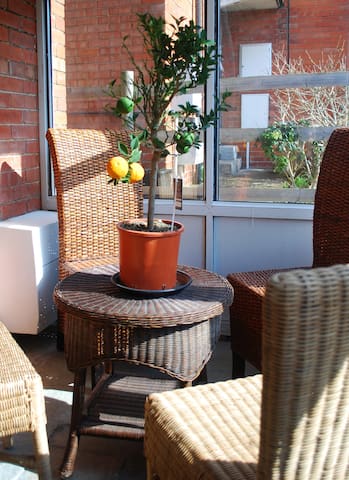 *Women only* Peaceful and comfortable single room in a first floor flat. 10 minutes walk to Glastonbury town centre. Self-service (vegetarian) breakfast provided and some use of the kitchen.
Peaceful and comfortable single room in a first floor flat, overlooking the garden, and with a shared bathroom. Off-road parking available. 10 minutes walk to Glastonbury town centre and Glastonbury Abbey. And about 10-15 minutes to Chalice Well and the Tor. Fields, river walks and Wearyall Hill on the door step. I provide a basic breakfast of organic cereals, fruit, wholemeal or rye toast, sugar free jams and peanut or cashew nut butter, plus tea and coffee. I am happy with wheat, dairy or sugar free diets. Different teas and coffee are available throughout your stay. You can use the kitchen (including fridge) to eat your own snacks or warm up simple meals. Shared bathroom with bath & shower. You can also sit in my small garden. No arrivals after 10pm please (the bus getting in from London just before 10pm is fine). My aim is to offer a friendly and welcoming space for women, whether you are on your holidays or attending a workshop, training course or conference in Glastonbury.
Anke made me feel very welcome. I arrived quite late on Friday evening and this was no problem for the her. It was lovely to find somewhere safe and peaceful after a long drive. I would recommend staying with Anke, she was kind and informative about the area. The room was very pleasant and breakfast was very nice too.
Maria
2016-03-19T00:00:00Z
Anke was very welcoming and friendly showing me round her flat. I was easily able to relax and enjoy my stay. The flat is lovely, clean and tidy and nice and quiet. The room is very comfortable so I got a good nights sleep. It is also a great location for Glastonbury being only a short walk from the centre. I would definitely recommend her and would like to stay here again.
Dawn
2016-03-14T00:00:00Z
The location is perfect... easy walking distance to the town centre, Glastonbury Abbey, Tor, Chalice Well and Wearyall Hill. The room was bright, cheerful, comfortable and quiet. Anke was the perfect hostess... warm, friendly and very helpful. I would definitely stay with her if I pass through this way again.
Barbara
2016-02-22T00:00:00Z
The listing was very accurate. Anke was very good with her communication to make sure anything I wanted for breakfast was available. The property was on the edge of Glastonbury and an easy walk to the centre and also up to the Tor. I was in Glastonbury for work and out all day and evening. When I was in Anke was eager to make sure I had everything I needed for my stay.
Liz
2016-09-16T00:00:00Z
The host was most gracious, she went well beyond what I expected, giving me rides into town and back to ther place, offering me tea and pleasant conversation. The room is comfortable, cozy and quiet, it is ideally situated to have a very pleasant stay in Glastonbury, since I could easily walk from her place to the Tor, Chalice Well and the centre of town. I highly recommend Anke's hospitality and her warm, modern, clean and very pleasant space. Thank you!
Antonella
2016-01-11T00:00:00Z
Had a lovely time at Anke's, she was so welcoming & accommodating & wanting to help out in whatever way she could. She is also quite motherly which gives a nice sense of feeling looking after. Much appreciated.
Sinéad
2016-09-22T00:00:00Z
Anke is a warm, friendly, intelligent person with a lovely flat - it is indeed a peaceful place. She keeps it clean and tidy - it was always a pleasure to return. The room even seemed more spacious to me than it looks in the picture. The bed was very comfortable and I had enough floor space at the foot of the bed to do my morning stretching exercises! I really enjoyed that her flat is out of the main town centre area of Glastonbury, providing a wonderful sanctuary from the energy and dynamics of the High Street. It is an easy short walk (approximately 10 minutes) to the Town Centre and I walked back and forth from town daily sometimes more than once. Anke goes out of her way to make sure her guests have the best experience possible - including buying breakfast food and even offering lifts. She is also very accommodating to her guests including time schedules - I came back late some nights due to evening events. I wish I had had more time to talk with Anke - I was very busy during this time with planned events. I would definitely stay with her again if I am back in the Glastonbury area.
Jade
2016-08-24T00:00:00Z
Anke went out of her way to help me with my trip planning and emailed me with valuable info about transportation options. She allowed me to check in late (about 9:15pm)due to a late bus arrival into Glastonury. She had offered to pick me up at bus stop if I arrived by 6pm, which was another nice gesture. Anke made me feel welcome at arrival, eventhough I arrived after her bed time (9pm). The flat was very tidy and uncluttered. She clearly communicated expectations of what was my space, the guest bedroom, what was her space, her bedroom and living room, and what was shared space, the bathroom and kitchen. The guest room was clean and had plenty of room for my things. It was mostly quiet the 2 and a half weeks I was there, except for a cookout her downstairs neighbor had one weekend night that didn't go on too late, an occasional barking dog in the neighborhood, and sometimes Anke moving about very early in the morning. Anke also had a frequent cough when I was there that sometimes disturbed my sleep. Breakfast was just what I had requested and initially Anke put it out for me each morning, but I preferred serving myself, and she honored that. There was a shower and bathtub, which was nice to be able to take a hot bath in addition to showers. Anke was friendly and willing to offer suggestions and give advice. I recommend staying at her flat while visiting Glastonbury. It's a great location, about 15 minutes walk to town center. It's also convenient for walks to the Tor and the Chalice Well Garden.
Susan
2016-08-09T00:00:00Z
Room Type
Private room
---
Property Type
Flat
---
Accommodates
1
---
Bedrooms
Glastonbury, United Kingdom
The best of both worlds - a short walk to the center of Glastonbury or to open countryside. Near to Wearyall Hill, Glastonbury Abbey, Glastonbury Tor and Chalice Well Gardens, cafes and a supermarket. Driving distance to Bath, Bristol, Avebury and Stonehenge.Use of large kitchen diner. Self serve breakfast - dietary preferences catered for, organic available for an additional £5 per day. If booked in advance a wide range of therapies with experienced practitioners are available in your room.
A light airy flat with use of a large twin bedroom, large kitchen diner and bathroom. You have use of the kitchen to cook your own meals. Please note I have a small dog.
Quiet neighbourhood, ten munites walk to center of Glastonbury. Wearyall Hill and fields a short walk from the house.
Fiona is very warm, friendly and has a well-behaved dog. She is thoughtful and considerate, respected my need for solitude and even helped me out with one or two personal mishaps. It was my first experience of Airbnb and it was like staying with a friend of a friend. The room was lovely and is situated in a quiet area of town but within walking distance of amenities. Perfect for me.
Barbara
2016-10-02T00:00:00Z
Fiona is lovely and made us feel right at home, it was very clean and comfortable definitely recommend staying here.
Paul
2016-10-23T00:00:00Z
Fiona is very friendly, makes you feel at home, a pleasure to talk to. Tommy, the dog is lovely. The house is clean and warm. The mattress is comfy. Only a short walk to the high street with a bonus of seeing the tor just by stepping outside the house. Lovely place to stay!
carla
2016-10-17T00:00:00Z
Lovely house, very clean and in a handy location. 10 mins walk to the Abbey. Also less than 20 mins from the Tor. Fiona is lovely and very flexible with check in and out time. I could leave my stuff there the whole day before leaving at 4pm. She also offered food for breakfast and was a great host. I'll be back :)
Alessandro
2017-02-19T00:00:00Z
Sabine: Fiona ist eine sehr freundliche Gastgeberin und mit ihrem lieben Hündchen Tommy haben wir uns auch gleich angefreundet. Da ich eine lange Fahrt hinter mir hatte, ersparte es uns Fiona noch etwas zum Abendessen zu suchen und bewirtete uns mit leckerem vegetarischem Curry. Sie war stets da, um uns zu helfen. Das Zimmer war ruhig und wie beschrieben. Das Frühstück hat sie uns nach unseren individuellen Vorlieben eingekauft. Die Stimmung ist sehr positiv und freundlich. Wir haben uns wie zu Hause gefühlt und kommen gerne wieder, zumal Glastonbury ein bezauberndes Städtchen ist. Felix: Auch ich habe mich sehr wohl gefühlt. An einem Tag musste Fiona in die Nachbarstadt Wells und nahm mich einfach mit, damit ich mir die Stadt ansehen kann. Das Zimmer liegt nahe an der Innenstadt von Glastonbury und man kann auch zu Fuß zum Glastonbury Tor gehen. Hinter Fionas Haus ist ein Hügel, von dem man eine tolle Sicht über das Land hat.
Sabine
2016-11-05T00:00:00Z
Room Type
Private room
---
Property Type
Flat
---
Accommodates
2
---
Bedrooms
Glastonbury, England, United Kingdom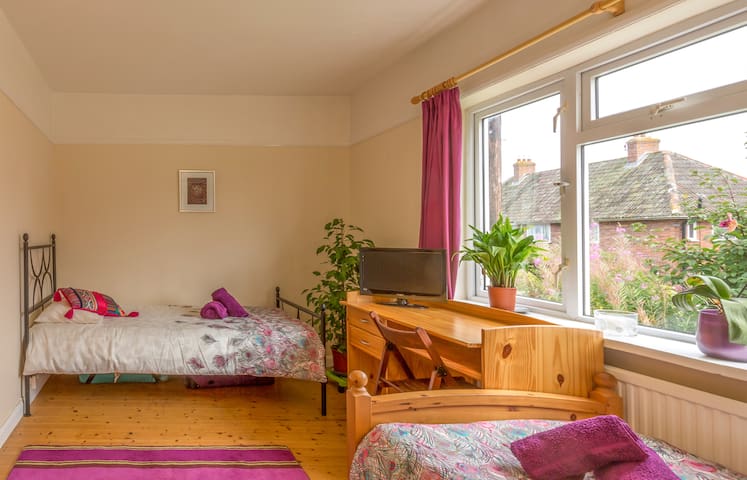 Sunny, self-contained one bedroom flat in beautiful rural position in the heart of Somerset, ten minutes walk from historic Somerton town centre with its excellent transport links, good range of shops and new gastropub. Available until 12th March.
This is a lovely, comfortable, sunny flat with double-height ceilings, exposed stonework and original wooden beams. It has its own bathroom with bath and shower, fresh towels, heated towel rail and underfloor heating. The rest of the flat - an open plan kitchen/living room and mezzanine bedroom - comes fully furnished(including satellite TV, sofa, kitchen table, 4 chairs and wardrobe). Its fully fitted kitchen has washing machine, cooker, microwave, fridge, toaster, cutlery, plates, pans etc - everything you need for a relaxing short or long stay. The mezzanine bedroom is accessed via a steep staircase which may not be suitable for very small children or those with mobility issues. The space is ideally suited to a single occupant or couple, but we could provide additional mattresses for a family.
The Somerset Levels are exceptionally beautiful and a haven for wildlife, including the legendary 'Great Crane' which has recently be reintroduced. Many local attractions including Stourhead, Glastonbury, Wells, Cheddar Gorge, Wincanton & Taunton Races, shopping at Clarks Village, Street, Kilver Court at Shepton Mallett and the internationally renowned art Hauser & Wurth art gallery and restaurant at Bruton. Bath and Bristol are an hour away. We have some fantastic local pubs ranging from the distinctly rustic to excellent 'gastropubs'.
Fantastic trip to a beautiful barn, luxurious throughout. Loved it!
Katherine
2016-03-16T00:00:00Z
Very lovely place and lovely people! The home is very cosy and we had a great time
Ashlee
2016-03-19T00:00:00Z
Me and my girlfriend Christina had the pleasure of staying here for two night, the barn is clean and tidy with more than enough amenities to hand. The local town of Somerton was lovely with a few very pleasant pub to eat in. All in all a great stay. The host Liz was very helpful and they are a lovely family. Thanks for a top well needed weekend break :)
Joe
2016-03-09T00:00:00Z
Liz and Gavin were incredibly kind and welcoming. The quaint annex was warm and clean within a beautiful setting in the countryside. They both couldn't have done more for us to make our stay comfortable and we look forward to returning back to the lovely town of Somerton.
Sam
2016-03-26T00:00:00Z
Lovely annex in beautiful surroundings. Kitchen was well equipped, and the breakfast choice was nicely thought out.
Adam
2016-03-04T00:00:00Z
The Annex was absolutely wonderful, Liz was a massive help in finding the house and catered to our every need. The annex itself was clean, homely and there was everything we needed and more. Very pleased with the hole accomodation, would definately love to stay again. Thankyou Liz and family!
Hannah
2016-02-29T00:00:00Z
Room Type
Entire home/apt
---
Property Type
Flat
---
Accommodates
2
---
Bedrooms
Somerton, United Kingdom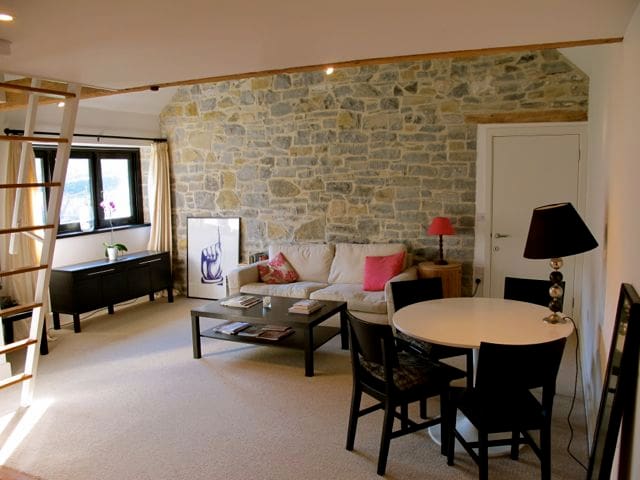 Butleigh - Airbnb
:
Average

4.92

out of

5

stars from

302

guest reviews
1

–

18

of

26 Flat Rentals
Enter dates to see full pricing. Additional fees apply. Taxes may be added.