This beautiful home is in a quiet residential area close to Linz city centre and public transport amenities. It is suitable for single travelers, business travelers, families with pets and children as well adventurers who enjoy nature and outdoors.
The apartment is fully furnished with three bedrooms and one bathroom with a bath and a separate toilet. A family of 4 to 6 people can comfortably be accommodated in this space. Towels and bedsheets will be provided. It has a spacious living room with dining facilities and a fully equipped kitchen. You are also welcome to help yourself to food and supplies in the kitchen. From the kitchen you overlook a beautiful garden where you can relax under the trees or enjoy an outdoor meal at the table and chairs downstairs.
This peaceful 3 bedroom 90 year old home with a beautiful garden is centrally and conveniently situated. The apartment is in a great position, the train station is only 5 minutes away by car making it easy to explore Linz, Vienna, Wels and Salzburg by train or car. Downtown Linz is only 10 to 15 minutes away where you can explore the City Centre, OperaCentre, Design Centre and the famous Ars ElektronicaCentre. Here you find an abundance of boutiques, restaurants, cafes and shops. The closest bus stop is a 5 minutes away by foot. Off road parking and street parking is available There are beautiful nature walks in the vacinity where you can walk in the forests, near the river. The sport center Lissfeld is walking distance offering tennis mini golf and various other sports facilities. If you decide to explore and head futher out of town there are beautiful mountains and lakes to explore aproximately 1 to 2 hours drive away. Arrival The apartment is easily reached via public transport and is only a short distance away from the central station and airport.
Martin is a generous, kind-hearted and thoughtful host, we enjoyed the stay there. Would like to stay there again !
Shi Chipei
2017-01-02T00:00:00Z
Martin is very good,The room is very warm,When you in the house, have a sense of home,There is a very interesting garden,and thinks Martin ,thinks Jenny's help .Hope can come again next time.
宫
2016-10-11T00:00:00Z
Martín is a great host. The House was just as expected. Highly recommended
Gabriel
2016-12-30T00:00:00Z
We werden prima ontvangen en voelde ons meteen welkom . De kinderen vonden het ook mooi en genoten. Helaas werd onze jongste ziek en moesten we na 1 nacht weer naar huis. In plaats van een week Linz, werd het 1 nacht en weer naar huis helaas. Maar de geboden hulp was perfect !
Jan
2016-10-30T00:00:00Z
Wir waren zu fünft währen der Ars Electronica für 3 Tage in Linz und haben bei Martin übernachtet. Wir konnten während dieser Tage über das ganze Haus inklusive nettem Garten mit Sitzmöglichkeiten verfügen, was wir als sehr angenehm empfanden. Das Haus selbst ist rustikal, was aber der Gemütlichkeit keinen Abbruch tat. Die Betten sind teilweise etwas weich, aber das ist Geschmackssache. Die Lage war für uns auch in Ordnung, da wir in einigen Gehminuten eine direkte Bimverbindung in die Stadt hatten. Die Kommunikation mit Martin für die Organisation lief auch bestens und unkompliziert ab. Würden wieder dort wohnen.
Christoph
2016-09-13T00:00:00Z
Estuvimos como en casa.
Ramon
2016-11-30T00:00:00Z
Room Type
Entire home/apt
---
Property Type
House
---
Accommodates
5
---
Bedrooms
Linz, Oberösterreich, Austria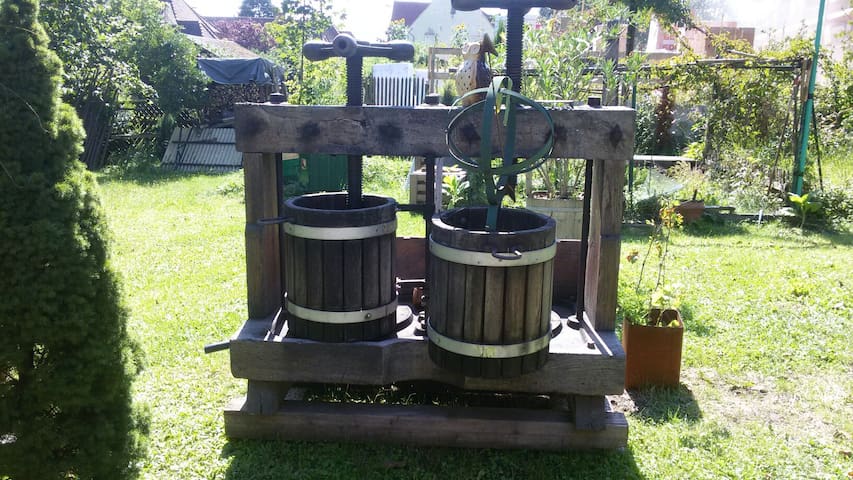 Our house is near public transport, the city center, parks and arts and culture. You'll love my property because of the location, the garden and the good equipment. My house is very suitable for couples, business travelers, families (with children) and large groups.
Welcome to our newly renovated holiday home. Make yourself at home! There you are 3x 2-bed rooms and 2x 1-bed rooms for use. Each room is separately lockable. In each room there is TV, radio, alarm clock and a large desk. Plenty of room for your luggage! A bathroom with tub and toilet, and a separate toilet and an infrared sauna. The sunny garden with seating and barbecue is also available to you. Private car. And only 5 min or 3 km into the center Linz: Main Square and Old Town. 1km to the supermarket, bank, bakery, pharmacy or doctor, and 2 Resaurants and an inn. Bus stop 100m.
Room Type
Entire home/apt
---
Property Type
House
---
Accommodates
8
---
Bedrooms
Linz, Oberösterreich, Austria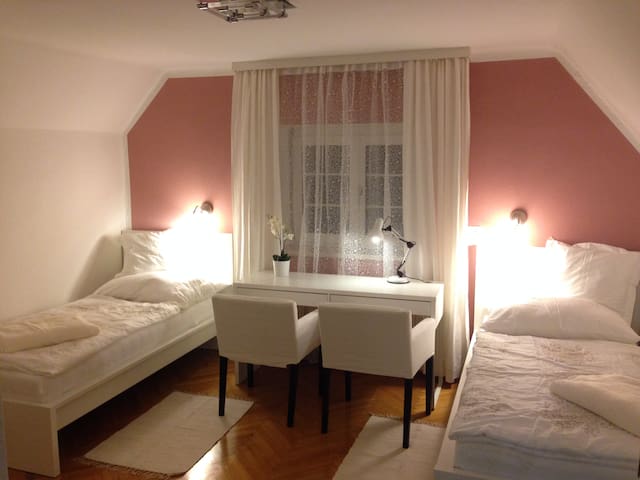 Unsere Wohngemeinschaft besteht aus 10 sehr lieben Menschen und ist auf 3 Etagen aufgeteilt- deshalb auch ein ganzes Haus (inkl kleiner Garten+Balkon) 5 Gehminuten von der Landstraße entfernt ist die Lage super, denn dort fahren auch alle Straßenbahnlinien weg (Mozartkreuzung). Du wirst diese Unterkunft lieben, da Nachtleben, Freizeitaktivitäten, Kulturprogramm, das Stadtzentrum und tolle Menschen in deiner Nähe sein werden!!. Das Zimmer eignet sich vor allem für Abenteurer.
Room Type
Private room
---
Property Type
House
---
Accommodates
2
---
Bedrooms
Linz, Oberösterreich, Austria
The apartment enjoys the very good location (stop bus line 27 200 m, railway station within walking distance), a private entrance and terrace with garden, which is oriented to the southeast. Enjoy some breakfast in the sunshine!
Parking spaces are available.
The neighbors are our friends
Very welcoming! Gave us very clear information about the suite and obviously took pride in the space he had created. Cozy space with lots of warm colours, comfortable beds, well equipped kitchen. Highly recommend this place to anyone!
Dan
2016-12-13T00:00:00Z
Super, angenehme Wohnung. Alles war prima.
Attila
2016-05-01T00:00:00Z
Alles hat wunderbar funktioniert, die Kommunikation war einfach, unkompliziert und die An-Abreisemöglichkeiten flexibel gestaltet. Die Gastgeber sind freundlich und hilfsbereit - es ist weiterzuempfehlen!
Philip
2016-11-17T00:00:00Z
Wirklich eine sehr nette Unterkunft! Genügend Platz und eine schöne Terasse - was will man mehr. Die Unterkunft ist in einer Wohngegend, d.h. es ist wirklich schön ruhig - ins Zentrum hat man allerdings ein Stück - aber dank der guten öffentlichen Verkehrsverbindung ist man auch dort schnell. Und Otto war wirklich ein sehr netter Vermieter - er hat uns sogar vom Bahnhof abgeholt und zur Unterkunft gebracht. Was für ein Service!
Monika
2016-06-25T00:00:00Z
Freundlicher Empfang, sehr ruhige Umgebung, Grünflächen und Stadtzentrum in nächster Nähe. Nette, gemütliche Einrichtung, ausreichend ausgestattete Küche, schönes Badezimmer. Insgesamt sehr zufriedenstellend, ich würde das Apartment jederzeit gerne wieder mieten.
Anneliese
2016-08-21T00:00:00Z
Schönes geräumiges Appartement in Linz mit separatem Eingang
Kristina
2016-10-30T00:00:00Z
Sehr schöne, gemütliche Wohnung, ruhig gelegen, nette Atmosphäre.
Barbara
2016-06-07T00:00:00Z
Tolle Wohnung die man uneingeschränkt weiterempfehlen kann. Kurzer Fussweg vom Bahnhof, in einem sehr ruhigen Wohngebiet, komplett ausgestattet mit allem was man braucht (Küche, schnelles WLAN etc.) Otto ist ein super-freundlicher Gastgeber der seine Gäste äusserst nett empfängt, die Kommunikation war stets extrem zügig. Alles in allem absolut weiterzuempfehlen, ich komme gerne wieder.
Rob
2016-10-13T00:00:00Z
Room Type
Entire home/apt
---
Property Type
House
---
Accommodates
4
---
Bedrooms
Linz, Oberösterreich, Austria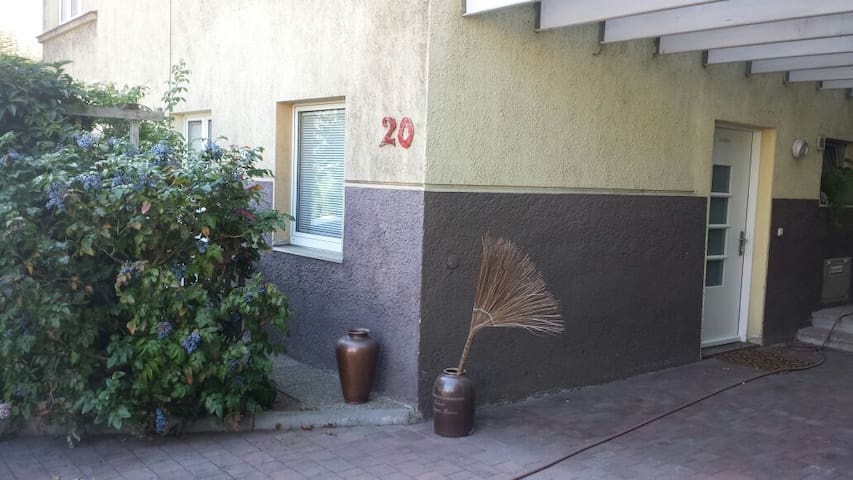 The Apartment Comfort-Size Linz is a semi-detached house with 120 m2, including amenities like free WiFi, kitchen, 3 bedroom, big living room, 2 bath (2 showers, 1 bath tub), barbecue facilities and a terrace. Towels and bed linen are provided for guests. A 24-hour shuttle service city centre within 5 to 10 minutes.
Situated in the green belt of Linz, Apartment Deluxe House Linz is a semi-detached house with 120 m2, including amenities like free WiFi, 2 bath, barbecue facilities and a terrace. A 24-hour shuttle service takes guests to the city centre within 5 to 10 minutes. The modernly furnished Deluxe Apartment awaits guests with a spacious living room, a kitchen with a dishwasher, a dining area and 2 bathrooms. A flat-screen satellite TV is provided. Free private parking is available on spot. Lake Pleschinger See, ideal for bathing, is 4.5 km away, and the Danube Cycling Path is a 10-minute bicycle ride away. For further information and prices from 2 to 6 people visit our website (URL HIDDEN)
The centre of the Pöstlingberg Mountain is a 10-minute drive away. Within a 10-minute walk, restaurants and a supermarket can be reached and within a 2-minute walk, a hiking path on the Pöstlingberg Mountain is reachable.
Silvia was an excellent hostess - responsive, attentive, well-organized and friendly. I highly recommend her and this apartment, which is spacious, comfortable, and provides many amenities in the "green belt" of Linz, a forested area with a stream and trails located close to downtown.
PaulBCohen
2015-03-31T00:00:00Z
Very professional! Easy communication and instructions. Recommended!
Antti
2016-12-03T00:00:00Z
This was a great location and value for our group. Silvia was a great communicator, provided excellent instructions and a clean, spacious home. We especially appreciated the easy online registration and the champagne upon arrival! We do plan to stay again on our next trip.
Susan
2016-07-20T00:00:00Z
Casa molto bella e spaziosa, in zona molto tranquilla a 14 minuti di macchina dal centro città, ottima per un weekend tra amici
Veronica
2016-11-06T00:00:00Z
Die Unterkunft ist wie beschrieben, groß, sauber und gemütlich. Wir waren zu acht und hatten gut Platz. Die Ausstattung ist auch super (vor allem die Kaffeemaschine hat mich persönlich begeistert). Die Lage der Unterkunft ist etwas außerhalb, mit Auto aber gar kein Problem (Öffis haben wir nicht benutzt, laut Beschreibung aber vorhanden). Die Kommunikation war unproblematisch und Silvia ist uns netterweise sogar beim checkout entgegengekommen. Vielen Dank, alles bestens!
Sigrid
2017-03-19T00:00:00Z
Das Quartier ist sehr gut für eine größere Gruppe geeignet, liegt sehr idyllisch, alles bestens ausgestattet und beschriftet. Wir mussten keine öffentlichen Verkehrsmittel nutzen, daher war die Lage auch kein Problem. Im unteren Geschoß sollte man gut lüften, weil die Luft sonst schnell abgestanden wirkt. Für einen Stadturlaub ein sehr ungewöhnliches Quartier (Lage), das ländliche Idylle und städtisches Flair miteinander verbindet! Wir kommen jederzeit gerne wieder!
Karin
2016-06-01T00:00:00Z
Silvia ist eine sehr nette und zuvorkommende Gastgeberin. Der Schlüssel war bereit, die Wohnung sauber und Silvia per SMS immer erreichbar. Aufgrund der Lage der Wohnung ist unserer Meinung nach ein eigenes Auto zu empfehlen.
Desiree
2015-12-05T00:00:00Z
ich habe das appartment für eine polterei gebucht und es hat super für uns gepasst! die gastgeberin war sehr nett und freundlich! die wohnung schön & sauber, ausreichend handtücher & küchenutensilien vorhanden! wir haben uns sehr wohl gefühlt - auch die gegend ist sehr nett und man ist auch sofort mitten in der innenstadt! für uns hat es perfekt gepasst - ich kann das appartment zu 100% weiter empfehlen!!!
gisela + christof
2015-07-19T00:00:00Z
Room Type
Entire home/apt
---
Property Type
House
---
Accommodates
10
---
Bedrooms
Linz, Oberösterreich, Austria
our complete 100m ² apartment in the first floor of our house kitchen, 2 bedrooms, a large livingroom, bath and toilet...projector and canvas; balcony. There are also a large garden, pool in summer, quiet and rural, but very close to the city!
Host family is very kind! They were very helpful. House is very wide and there is many household goods. So, We were comfortable. The house is the same and Photos. Only 5 minutes by car from the LINZ center.
동현
2014-12-11T00:00:00Z
Thank you so much for a lovely stay in Linz. Your house is beautiful ! Great location , spotlessly clean and there are so quiet. Our appartament was lovely and spacious . Thank you for making us so welcome - you were a great host and we would recommend to anyone visiting that house in Linz.
Vadzim
2016-07-08T00:00:00Z
I had a very pleasantly stay wit my 2 daugthers. Astrid and Johannes are verg nice friendly and helpfull. Your stay above there home and the swimmingpool is in there garden. But they give you a lot of private space to make your stay very nice. Linz is a nice place but for 2 daughters above 15 there is not a lot to do in the City itself.
Stef
2015-08-02T00:00:00Z
Merely our best experience with Airbnb!!!!!!!! How to start? Astrid and Johannes were just so incredibly kind, providing us everything we needed and even more! From the beginning they were really smiling, and they gave us a lot of information about the small but beautiful old town of Linz. The flat was just perfect, very clean, clear, with a lot of books and CDs if you need some, we felt home immediately!!!! Only one regret, we spent only one night there..... Honestly, we would like to meet them again, in France this time if they want to, with great pleasure!
olivier
2015-07-14T00:00:00Z
Great host family! They were very helpful and they made us to feel as we were at home. Nice house in a nice neighborhood, only 5 minutes by car from the center.
Monica
2013-11-02T00:00:00Z
The apartment was perfect, Astrid and Johannes are very kind and help us with every thing, even going to the doctor with our daughter, the experience was perfect
Ignacio
2016-09-01T00:00:00Z
Hi Guys! We've been here for 2 nights with 5 grown ups and a infant. The flat is exactly as shown. Trip to the city is a 10 Minutes walk to the bus station and from there aprox. 10 Minutes by bus. All pre-trip and on-trip communication was great and the owners even prepared a surprise for us. Astrid and Johannes were great hosts. Our Family enjoyed the stay. Merci euch zwei! VG Familie Weber
Michael
2016-09-19T00:00:00Z
Everything was perfect :)
Wojciech
2016-10-14T00:00:00Z
Room Type
Entire home/apt
---
Property Type
House
---
Accommodates
5
---
Bedrooms
Linz, Upper Austria, Austria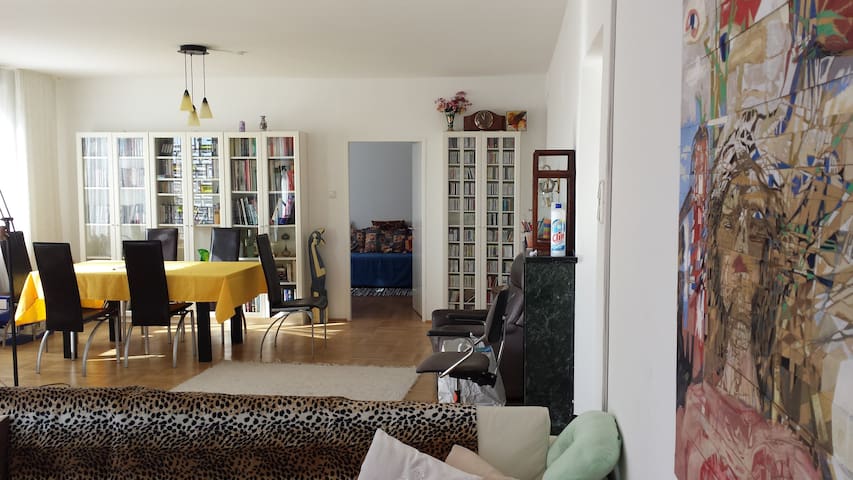 I'm renting my room in our cozy house, that I share with my sister and two friends.
The house is located in a central area of Linz-Urfahr. Wherefrom you can go to the city center within 15 min by public transportation and a walking distance of 30 min. The house is not downtown but still in the heart of linz, in a quiet and relaxed area. You'll have a real bed and a private bathroom in a very quiet street with a big garden.
Room Type
Private room
---
Property Type
House
---
Accommodates
2
---
Bedrooms
Linz, Oberösterreich, Austria
We rent 3 pretty rooms in the size of 10 to 25 m². The rooms are very calm, clean and new. There are 2 new showers an 3 toilets. Also you may use the new, well furnitured kitchen and the eating/working place. OASIS... Our house is located in one of the best places in town, between trees an many green. You reach the Center of town with many Restaurants and shops in 500 mt., and the "Hauptplatz", the main-place of Linz in about 1,5 Kilometer.The Tram-Station and Train-Station is in 200 m distance of our house. Our house and the quiet rooms invite you to relax, work or doing trips. Only in 10 Minutes walk you reach the beginning of the nature paradise "Pöstlingberg", where you can go for hiking or mountainbiking. Along the river Danube you can do bicykle-tours or make a beautiful boat-trip. There are many more possibilities ... PARKING ... ... you can park your car in front of the house unlimited and without any fee. INTERNET ... via W-Lan is inklusive
Staying at Jürgen's place was a delight. He and his wife were very helpful in researching and recommending everything from bike rentals to hiking. He was always available to help but did not intrude. The rooms were new, clean, convenient and comfortable. His children are adorable! I would love to go back to Linz and stay again.
Carol
2013-07-29T00:00:00Z
Jürgen is a friendly and nice man.
LiQin
2013-09-11T00:00:00Z
Room Type
Entire home/apt
---
Property Type
House
---
Accommodates
5
---
Bedrooms
Linz, Upper Austria, Austria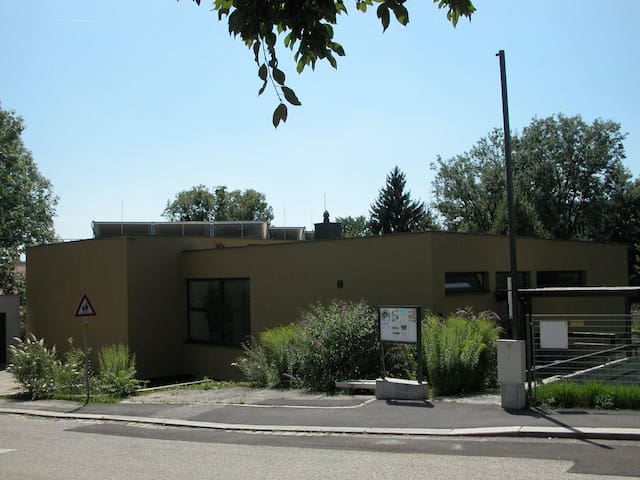 Townhouse in quiet Leonding • Stylishly furnished with terrace and garden • DoubleBedRoom upstairs with beautiful sunsets • by tram 10 min. in the city center of Linz • WiFi, Hot Tub, High End Kitchen
Feels like Home.
Loads of nature, still quick in the City Center of Linz.
I personally didn't get a chance to meet Negra, but she was very generous and clear in the conversations that we had over time. Basically most of my interaction was with her Mom(Vedrana) and brother(Sani) .Both of them were very friendly and helpful throughout my stay(of 3 months!) and I felt like I was at home . I would like to put in a good word for Vedrana as she was really hardworking and took care of most of the household chores and also helped us(me and my friend) to do some routine shopping too. Sani helped a great deal(like hosting us,general information of the area,spots to visit) . He also helped in language translation as we can't speak german. :) I personally had a really great time and would love to return back , If I got the chance. :)
Nandan
2015-10-07T00:00:00Z
Very nice location with a lovely house. The hosts are very friendly, lovely to speak with and very helpfull about things you ask.
Teja
2015-06-01T00:00:00Z
What a place to stay! It is just great! I have been traveling all the past years, and stayed in many flats, houses, hotels... etc. and this one there, I will always remember! The family is super nice kind and gentle! They offer all the help you need. Simply, I felt home! The house is magnificent! Clean, calm, cozy and so comfortable! I highly recommend it
Fadi
2016-10-15T00:00:00Z
Sehr netter Empfang, alles wie besprochen, sehr zuverlässig und gemütlich. Vielen Dank für das Vertrauen! Komme gerne wieder
Barbara
2015-11-27T00:00:00Z
Ich hatte super 10 Wochen bei einer extrem gastfreundlichen und hilfsbereiten Familie. Das Zimmer befindet sich in einem schönen und modernen Haus, das über alles verfügt was man zum Leben braucht. Bus- und Bahnanschluss nach Linz sind in weniger als 10 Minuten zu Fuß erreichbar. Vielen Dank für eine super Zeit, würde jederzeit wieder kommen.
Felix
2015-03-29T00:00:00Z
Negra 的家里特别干净整洁,虽然没有见到她本人,但和她的妈妈也有很好的交流。地理位置很好,设施一应俱全。我因个人问题提前退房也爽快的答应了。推荐大家入住。 Cleaning, comfortable, friendly! Thanks for everything!
Jun
2016-08-04T00:00:00Z
Very clean, accommodating, and respectful. We thoroughly enjoyed our stay. Highly recommended!
Brenton
2016-11-21T00:00:00Z
Sehr angenehmes Zimmer, tolles Ambiente, sehr gastfreundlich. Ruhige Lage. Äußerst empfehlenswert. Danke!
Robert
2015-04-30T00:00:00Z
Room Type
Private room
---
Property Type
House
---
Accommodates
2
---
Bedrooms
Leonding, Oberösterreich, Austria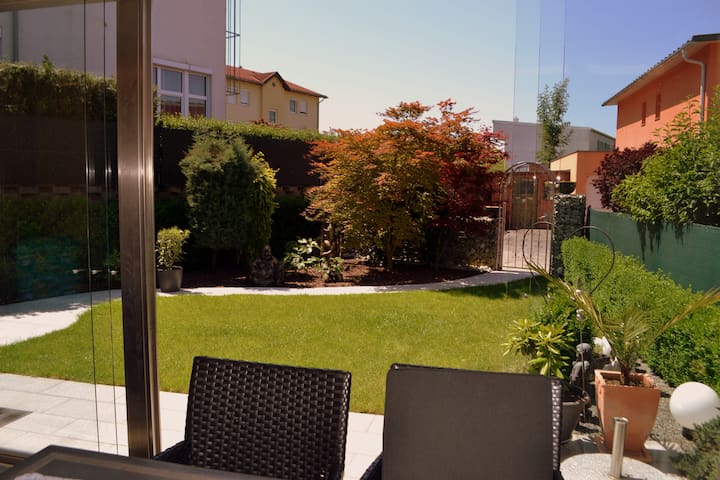 Individual rooms, ROXY flexible but best 3 people /I take also less it's astounding time is fleeting 20-30 min. from Linz! Car necessary, freedom
Habitat of MOstly MUse, Author/Author live upstairs
Ursule was very Nice. She welcomed us in a clean and pretty place, very quiet !
Jean-François
2016-08-07T00:00:00Z
The location was serene and peaceful. The bed was big and was comfortable. Ursula even picked up at the Linz Hof and drove us back, and also took us to the grocery store on the way into her home. It was a beautiful and comfortable home. I would recommend again!
Kelly
2016-06-10T00:00:00Z
The location is on a quiet hill where one can oversee the city of Linz. There are multiple separated bedrooms who are clean and nice. The bathroom is clean and the facilities are good. So I can recommend this place, one gets value for money.
Jacob
2016-07-23T00:00:00Z
It was our second time at Ursula place. As always we found an appartment very cozy and the same beautiful view from the windows. Ursula wait for us until our late arrival and helped us with everything that we need. Always will come back.
Pas
2016-10-17T00:00:00Z
Ursula is a great host who is enjoyable to chat with, and she is very accommodating to make sure we had everything we needed. A lovely location in the green hilly area just north of Linz. Ample space in the guest area, with comfortable beds.
Guy
2016-08-22T00:00:00Z
It was fantastik as always.
Pas
2016-11-07T00:00:00Z
Perfect accommodation in hills over Linz, lot of rooms and space.
Samuel
2016-05-22T00:00:00Z
Great host! Lovely flat looking over the hills above Linz! Highly recommend! :)
Charlie
2016-06-07T00:00:00Z
Room Type
Entire home/apt
---
Property Type
House
---
Accommodates
3
---
Bedrooms
Eidenberg, Oberösterreich, Austria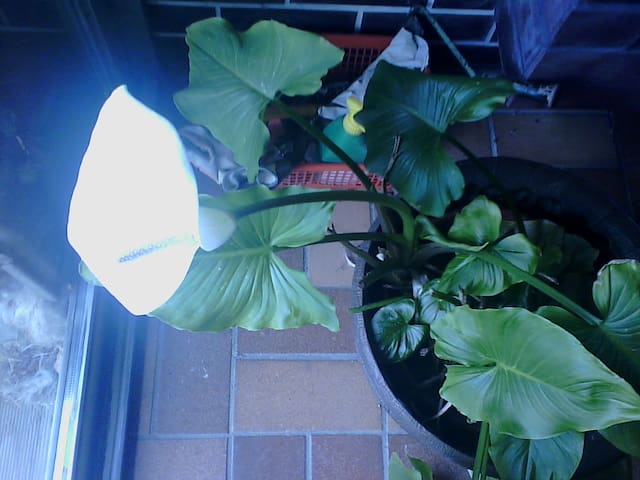 Hello! Heartily welcome to our reservation website, where we offer you renting within new apartment house in a relaxed and attractive locality directly in Lipno nad Vltavou - Kobylnice. This place is ideal for active and relaxing holiday throughout the year for all ages. Located near the Lipno lake (only 250 meters) and its unique location provides numerous opportunities how to spend your free time. Apartment house is brand new, offering modern facilities, non-smoking, suitable for families...
We are offering two apartments (garden & terrrace), each aparment has own kitchen, bathroom and two bedrooms... Accommodation for up to 6-8 people in one apartment. Parking on the plot for 3-4 vehicles, ski cloakroom. The whole building is protected by a security system. Heating the whole house is provided through figurehead electric boilers, which guarantee a comfortable thermal comfort throughout the year. Wifi – Free
Room Type
Entire home/flat
---
Property Type
House
---
Accommodates
8
---
Bedrooms
Lipno nad Vltavou, South Bohemian Region, Czech Republic
Moderní dům v lokalitě Slupečná, která je jen 500 m od Lipna nad Vltavou. K domu patří přistavěný přístřešek na auto a uzamykatelná místnost na kola. Přímo u domu nasednete na kola a vyrazíte na cyklostezku. Trasa má cca20 km je ideální pro rodiny.
Modern house with sauna in Slupečná , which is just 500 m from the trails in the trees , bobsled and ski slopes and 1500 m from the biking trails in Lipno nad Vltavou . Sit here accommodates 8 people . For a child under 1 year we have a cot.
Our house is located near the ski slopes. sledding, shopping centers , beaches and bike trails . It is all very close and also does not disturb the comfort or privacy of the guests :-)
I went there with my family and friends and we had 4 kids ages 2-5 between each other. The place was great for us because we had a big yard for the kids to play. The house actually looks better than in the pictures, there's more space inside and the yard is connected to a playground. Inside it's clean, with modern furniture and all utensils/facilities you need. Outside there is a grill and a table with chairs and all the herbs you need for a nice grill :-). The location is also good, not right in the center to be bothered by moving cars/bikes, but 5-7 mins walk from it, which was ideal for our little kids. I highly recommend the place!
Ioana
2016-07-10T00:00:00Z
A nice house in a beautiful region. Good and fast communication via internet. Friendly welkom and nice attention (candy and local products). Good and quiet location within walking distance of the Lake and tourist activities. Very nice restaurants nearby. The house is nice and neat and the accomodation was as described. We enjoyed our stay.
Martine
2015-08-09T00:00:00Z
Nice house and Lipno is lovely. We had a great holiday and there's lots for kids to do. We may not chose this house next time because we had an argument with the host about additional fees. There are extras, that at the time of our booking, are only listed in the House rules section in Czech. We paid these charges, but not the cleaning as we had prepaid cleaning fees at the time of booking. However, the host would not accept this explanation and referred us to AirBnB for resolution. The AirBnB team was brilliant and informed us immediately not to worry and that no further fees are payable.
Daniel
2016-08-05T00:00:00Z
Room Type
Entire home/apt
---
Property Type
House
---
Accommodates
8
---
Bedrooms
Lipno nad Vltavou, South Bohemian Region, Czech Republic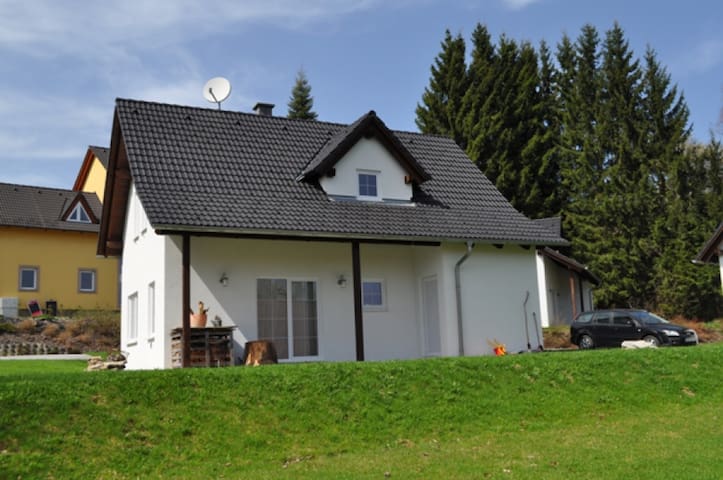 Nově zrekonstruovaný apartmán na břehu jezera Lipno, přímo na cyklostezce. 8 komfortních lůžek, plně vybavená kuchyň, příjemné posezení v obývacím pokoji, terasa s výhledem na jezero,uložení kol a lyží v uzamykatelné sklepní kóji, parking zdarma.
Room Type
Entire home/apt
---
Property Type
House
---
Accommodates
8
---
Bedrooms
Lipno nad Vltavou, South Bohemian Region, Czech Republic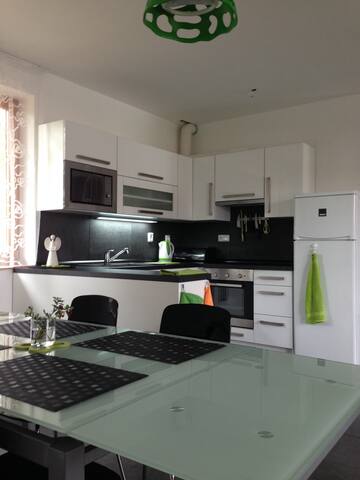 Nabízený pokoj se nalézá v rodinném domě, v klidové části městečka, 5 min. od centra a 5 min do lesa, či v řece Vltavě. 6 km od Lipenské přehrady a 8 km od lyžařského areálu Kramolín.
Offering spacious house with garden - one attic bedroom with a private bathroom... and posibility of extra sleepnig area in winter garden on matraces. Shared use are also common areas (living room, dining room and kitchen). Located in a very beautiful nature surrounding and historical sites. Great for sport - hiking, swiming, rafting, fishing, sailing, skiing, etc. Easily accessible by train, or bus. Near Lipno Lake, few steps from Vltava river and the glorious forests of Šumava. Only 28 km from Česky Krumlov - UNESCO town, 6 km to Austrian board.... Many restaurants and sightseeings. Friendly atmosphere - dog and anti alergy Sphynx cat .. Possibility of accommodating more people - per negotiation. Looking forward to hear from you! Price: CZK night-week-month / 1 room / 1-4 people Nabízíme k dispozici jednu z ložnic prostorného domu se zahradou a privátní koupenou. Ke spoluužívání jsou i společné prostory (Obývací pokoj, jídelna a kuchyně.) Skvělá lokalita, dobře dostupná vlakem i autobusem. Nedaleko Lipenského jezera, pár kroků od Vltavy i do nádherných Šumavských lesů. 28 km od UNESCO Českého Krumlova, 6 km do Rakouska.... WIFI - přátelská domácí atmosféra - pes a protialergenní Sphynx kočka.. Možnost ubytování i více osob - dle dohody.
Dana was an amazing host! We arrived at her place thinking we were only looking for a place to stay for a few nights, and we left having made great friends. She made us feel right at home - "if you feel like a visitor here, it's your own fault." We shared wine and conversation every night, and she and Vladamir invited us to join them for a fabulous lunch. Jerry (the dog) and the sphynx cat are quite entertaining. Her place is close enough to the main tourist sites that you can drive there easily, but far enough off the main tourist path to get a feel for what life is like as a local.
Marti
2013-10-03T00:00:00Z
Really nice & quiet room, You feel like home. Dana are also very friendly. If I will visit the city once again, I will book the room again.
Honorata
2014-01-06T00:00:00Z
Everything was nice. We had a great time. We loved the dog :) Cherry
Florian
2016-12-09T00:00:00Z
Staying with Dana was like staying with a friend. Her house is lovely, the garden is big and nice, with a place to make fire. We' ve loved zitting there with her, having long talks, she is the perfect easy going host. She was very helpful in showing us the best places around. Beautiful surroundings, enough old treasures, swimming in nature.
La Vie En Rose
2013-07-30T00:00:00Z
Dana is very friendly and helpful, she gave us many good hiking tips. After two days we had the house and the huge garden for ourselves because Dana went to Prague. We enjoyed the week in Vyssi Brod. Thanks a lot!
Ute
2016-09-22T00:00:00Z
Very beautiful house, cosy, clean, quiet...everything make us feel comfortable. Dana is a nice, talking, and Hospitality. My is very happy about the experienced. Thanks very much.
Shuang
2016-08-01T00:00:00Z
This accommodation is advertised as "Entire home/apt" but actually you get just shared private rooms. It is NOT the entire home or apartment, everything else is shared with the host's family: kitchen, etc. which actually live in the house. If you are ok with that, fine, otherwise keep that in mind. We found that misleading. If would we have known it, we wouldn't have booked this accommodation, as we were specifically looking for an entire house/apartment.
Daniel
2013-09-01T00:00:00Z
Had an awesome stay at Dana's - Dana welcomed me and my friend in like family :) We spent a lovely evening chatting with Dana and her friend. Hope to see Dana again in the future - you're welcome to pop by in England anytime!
Beth
2016-07-06T00:00:00Z
Room Type
Private room
---
Property Type
House
---
Accommodates
4
---
Bedrooms
Vyšší Brod, South Bohemian Region, Czech Republic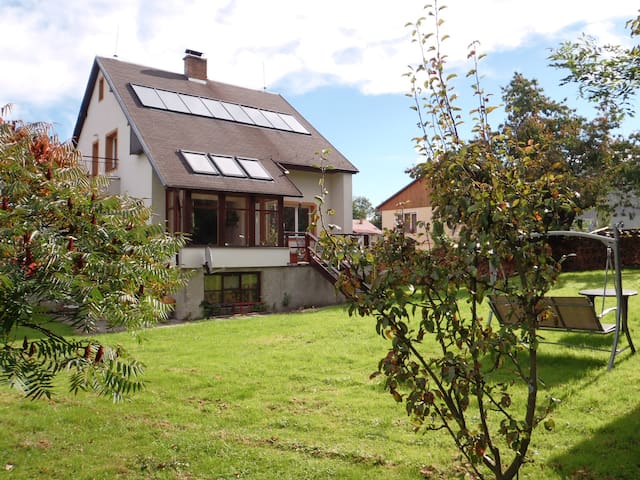 Immerse yourself into the stunning nature around the Lipno lake and Šumavamountains while having the biggest possible comfort!
Immerse yourself into the stunning nature around the Lipno lake and Šumavamountains while having the biggest possible comfort! The apartment at The DOKY Holiday complex will provide you both, whether you are looking for a place for a holiday with a whole family, or an accommodation for company meetings. The great location of LipnonadVltavou and a luxurious interior and facilities will satisfy the most demanding customers. This will a wonderful place for relaxing body and mind for a price you can barely find anywhere else. The appartment is located in an appartment complex with a private spacey yard inside of the building. It provides an heated outdoor swimming pool, including a wadding pool for kids, welness centre with sauna, parking lot, decoration green and forest park.
Calm and charming area right at the Šumava (Böhmerwald) mountains, by the the "Southern Bohemian Sea" – Lipno lake. The apartment is just 100m from beach, very close to the Marina, Ski area, Aquapark and Treetop Walkway, the Dry Toboggan, and Bobsleigh Track `Slideland`, as well as cycle tracks, ice-skate and inline road, walking paths. There are limitless possibilities for cycling, hiking, in-line skating, ice-skating, or enjoying the Lipno Lake. The area provides wide range of restaurants, cafes, different sports and culture activities. Lots of sports equipment rentals, as well as boat, bike, ski rentals can help you with anything you might need for sport adventures. The apartment includes use of the following services in the complex: -use of an open relaxation yard with a heated outdoor swimming pool (kids` paddling pool included) and a sauna -a children playground -a parking spot for your car within the complex The amazing environment around includes also: -a rich history of the area, with the scenic towns of LipnonadVltavou, Frymburk, HorníPlaná or popular ČeskýKrumlov, which will simply swallow all your senses -the `Aquaworld` relax and fitness centrum in Frymburk
Milan, thank you very much for this good apartment! It was very comfortable for us. Also our dog was very happy. It's very good location near the Lipno lake and Skilift. The kitchen was also very good organised. And of course ONE BIG THANKS for some extras. We were very agreeably surprised!!! ;) I can recommend this apartment for everyone! Best regards, L.
Lev
2017-01-02T00:00:00Z
Room Type
Entire home/apt
---
Property Type
House
---
Accommodates
5
---
Bedrooms
Lipno nad Vltavou, South Bohemian Region, Czech Republic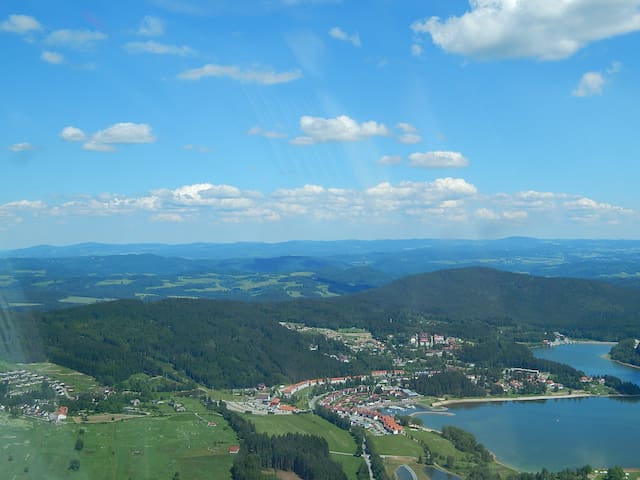 Living together in a big family house with a garden and everything you need. Enns offers restaurants, bars, shopping opportunities for everyday life. Linz is close for those who want the city-rush, Vienna is in the reach of a one hour train-trip.
My house is on the outskirts of Enns. To the center it is only a 10 minutes walk.
a "Wirtshaus" is at the opposite of my house and the forest behind
Nice place to stay!
Katrien
2016-08-10T00:00:00Z
The location was a bonus as it is right across from a local pub with good food and a great view. The rooms were fine for our one night stay en-route to France. We did not meet the hosts but had no problems. Only downside was sharing the bathroom with their toothbrushes and so on.
Brian
2014-06-27T00:00:00Z
I spent one night at Stefan's house. Place is just stunning, house is huge and very nice furnished. I had room on the first floor, which was very spacious, with TV and small couch. Just next to the room there is bathroom, toilet and big living room/ kitchen. I really recommend.
Tanja
2016-04-03T00:00:00Z
I had a wonderful time staying here with Stefan and Nicole in their bright modern house in beautiful Enns, which is located in a quiet residential area, not far from the historic centre and a 10-15 minute walk to the train station (very convenient with frequent services to nearby Linz). Everything was great - my room was very comfortable, I had access to lovely big clean bathrooms and their fully stocked kitchen, and I felt very welcome in their home - I only wish I had time to stay longer! I would definitely recommend staying here.
Michelle
2015-09-18T00:00:00Z
Stefan & Nicole are nice host. With new furniture and such a nice house, I had a very sweet sleep. We drove a rented car and can park just in front of the house. Central Enns can reach in 5min by driving, and less than 15min by walk. I met the host only before we're about to leave, but still can feel their hospitality. Although they back to the house in very late night, and seems very exhausted (when they attended their friend's wedding), Nicole still got up and say hello to us and setup the coffee machine for us.
Chi-Yuan
2015-06-21T00:00:00Z
Nicole and Stefan were very welcoming and they invited me to share their delicious bio organic evening meal. The house was modern and spacious and my room was very comfortable. Thank you both for a wonderful experience of Austrian hospitality.
Liz
2015-09-10T00:00:00Z
Stefan and Nicole welcomed me very warmly, I even could join dinner. The location is outside the town centre, but it takes you only 20 minutes to get there on foot. The room was clean and spacious. There are three big but very friendly dogs who like a cuddle. You are free to use the kitchen and you can feel really at home. Just behind the house leads a path into the woods where one can walk nicely. Depending on the house keepers' agenda, you can spend the evening together with them or home alone.
Karolien
2016-09-26T00:00:00Z
It felt like being in a familly house. The little wooden house in the garden was really charming. The hosts were very nice from the beginning.
Thomas
2015-08-08T00:00:00Z
Room Type
Private room
---
Property Type
House
---
Accommodates
6
---
Bedrooms
Enns, Oberösterreich, Austria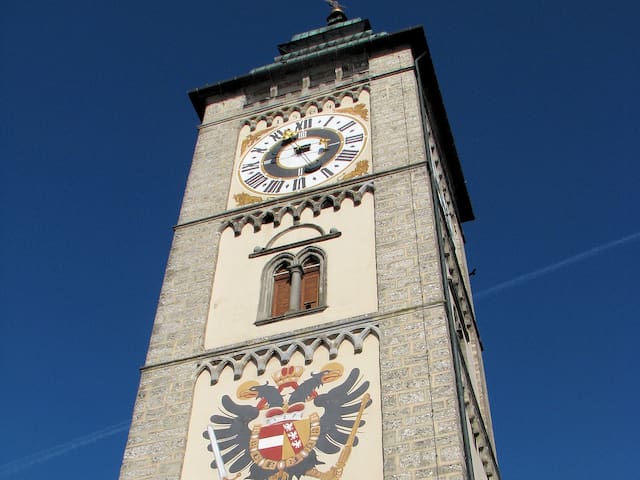 holiday-house with 2 bedrooms to sleep for 4 people, Shower and WC, garden, in the middle of Steyr, but very quiet and closed to the Natural Steyr beach. A kitchen with eating place. A living-room. 2 TVs, DVD. Free WIFI-connection.
City Gardenapartment in the romantic-town Steyr is a self-catered apartment with free WLAN, is situated 400 m from the center, old city. 1 bedroom with a double-Boxspring-bed. 1 bedroom with 2 single-beds. a well-appointed kitchen, shower and toilet, livingroolm, 2 satelit-TV dishwasher, wash-and drying-machine. Garden with barbecue, 2 bicycles. 2 - 8 minutes walking to the supermarket, restaurant, bus station. In December there is the last nativity-doll-theater playing of the history of Steyr. The only one still in Europe. We have a Christmas-Museum very lovely. And you can walk to "Christkindl" part of Steyr with a Christmas-postoffice in December. Christmas-markets...
Lovely cottage and terrific location! The private parking and coded access to the house was great! The cottage has everything you could need. I was delighted to have the washing machine since we had been traveling for 8 days and needed to catch up on laundry. The cottage is extremely well kept - very clean and well equipped. Herta was excellent with information and quick to respond to inquiries. We loved being near the river and walked there every morning to watch the rushing water. The location of the house is great, right next to the Steyrer Strand, very quiet and lots of greenery but with a shop within easy walking distance. Two nice sized bedrooms with the kitchen and family room in between. Perfect location for day trips to the Salzkammergut Lakes area which are absolutely gorgeous! I would highly recommed Herta's lovely cottage.
Elizabeth (Liz) A.
2015-07-12T00:00:00Z
The place was perfect. Two nice sized bedrooms with the kitchen and family room in between. The private parking and coded access to the house (so no need for keys) was genius! The only missing thing in the kitchen was a microwave and freezer, but really, no big deal. Perfect location for day trips to Salzburg and Vienna. The house is located on an island in town with a beautiful river running right outside the front door.
JP
2014-08-17T00:00:00Z
The place is not too big, but easily hosts 4 people. It's very tidy and clean and has a nice garden in front of the building. But the best is the location, it's opposite the river Steyr in a beautiful and scenic area, just a 10min stroll from the city center.
Wilfried
2016-06-20T00:00:00Z
Herta has a comfortable, well-equipped place. She was easy to communicate with and she also arranged for a taxi when we left. Steyr is a beautiful town and we'd recommend this well-located home.
Malcolm
2015-05-20T00:00:00Z
We had a great stay at Herta's home, nicely arranged, well located and calm. You can enjoy the river which is 20m from the house and the house is perfectly equipped, nothing missing.
Vincent
2014-05-16T00:00:00Z
My experience was basically fantastic. I unexpectedly had to got there late when it was almost dark, and had no problem with the gate code or door code. The apartment was spotless. The neighborhood is very close to a grocery store with a cash machine as well as a very nice public swimming pool. It is located within an easy stroll of all the sites of Steyr, the Stadplatz, Park, River, etc. It is also next to the Styre River with access for wading, hiking etc. I originally had plans to have another person stay with me, however, that person cancelled, so I had the place to myself. It was plenty roomy. I never needed the second bedroom. I was able to cook my meals, do laundry and make myself at home. If would work for two couples, but might be a little crowded. The apartment was also in a very quite neighborhood for the most part. I miss my home in Styre already. The yard was nice for sunbathing and having a beer and supper in the evening. I would go there again and am already thinking about when I can return. Thank you Herta!
Mark
2016-07-08T00:00:00Z
Wir haben uns in Hertas City-Cottage sehr wohl gefühlt.Alles war liebevoll und vorbildlich hergerichtet,es gab sogar ein Zusatzbett für meinen Sohn;-) Die Lage des Cottage ist perfekt,sehr nahe zur Innenstadt und ruhig gelegen. Herta ist eine vorbildliche Gastgeberin, das Cottage ist perfekt ausgestattet und lässt keine Wünsche offen. Empfehlenswert!
Christine
2015-04-06T00:00:00Z
Bereits zum zweiten Mal bei Herta im Haus - Hat alles bestens geklappt. Sehr nette Kommunikation, schöne Unterkunft. Jederzeit gerne wieder!
Wort-Stark
2014-03-31T00:00:00Z
Room Type
Entire home/apt
---
Property Type
House
---
Accommodates
4
---
Bedrooms
Steyr, Oberösterreich, Austria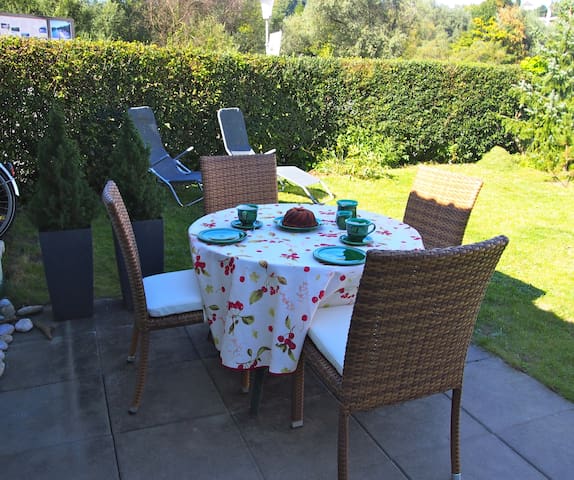 In the first floor of our house (160m²), you have your own bedroom, bathroom and living room (like your own apartment). Parking spot is also available. Public transport to Linz, supermarkets and restaurants are very close. Located in a quiet area, the accommodation is near to highway A1. Therefore, the biggest shopping mall in Upper Austria (Plus City) is only 5 minutes away. The Blue Danube Airport Linz is also 5 minutes away. If you have any questions, please feel free and write us.
- Private bedroom - Private living room with flat screen - Private bathroom - Free parking space - Fresh bedsheets - Fresh towels - Shampoo & Showergel - WiFi connection - Desk - Work area - Laundry machine/dryer - Fully stocked kitchen - Fridge and freezer - Hairdryer and straightener - Fully furnished - Big garden - Grocery stores and restaurants are in the neighbourhood
Unser Zuhause ist in der Nähe des Stadtzentrums Traun und nur 10 Autominuten von Linz entfernt. Das Haus ist in der Nähe eines großen Shoppingcenters (Plus City), wo viele Restaurants, Einkaufsmöglichkeiten sowie ein Kino zur Verfügung stehen. Wir wohnen in einer sehr ruhigen Umgebung. Es befinden sich zum Großteil Einfamilienhäusern in der Nachbarschaft. Ein Billa und ein Spar sind zu Fuß in 5 Minuten zu erreichen.
Lovely people and very clean place!
Hanneke
2017-01-17T00:00:00Z
Everything was great. Thanks!
Andra
2017-02-20T00:00:00Z
Daniela and Robert are very pleasant hosts I can just recommend! And they're baking wonderful Christmas cookies! :)
Petra
2016-12-23T00:00:00Z
Wonderful modern home in a wonderful location just outside the city. Hosts are amazing and extremely welcoming. Highly recommended, would gladly return!
Daniel
2016-12-24T00:00:00Z
My Austrian husband and I were visiting family in the area so we had a car. If we didn't we would have absolutely taken advantage of the train station close by. I would say it was less than 10 minutes by foot-very handy! We loved the sitting area next to the bedroom and made good use of the clean and nicely appointed space when we were home for a few evenings. The kitchen was great for us for to be able to make some tea, and a light breakfast. We were happy to find the bed very comfortable-which was a relief for me as I haven't had much luck in Austria for comfortable beds. Rob and Daniela graciously helped us out with our laundry - it was very appreciated!!!
Luene
2017-01-27T00:00:00Z
Very easy to arrive, the rooms is the same as the picture and very comfortable. Nice place to stay for a couple of days.
Vladimir
2017-01-08T00:00:00Z
It is a neat house in a quiet area. We had a comfortable bed in a bedroom, and convenient separate living room for our use.
Ruta
2017-03-05T00:00:00Z
Was a good stay and nice sleep. Also had a good conversation with the nice couple.
Rui
2017-01-06T00:00:00Z
Room Type
Private room
---
Property Type
House
---
Accommodates
5
---
Bedrooms
Traun, Oberösterreich, Austria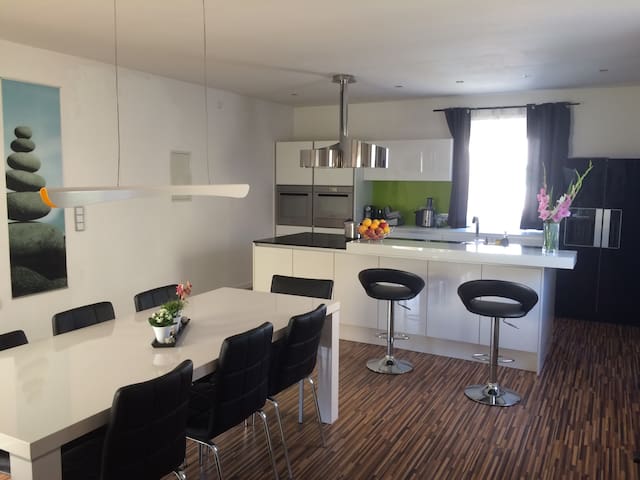 1

–

18

of

95 Home Rentals
Enter dates to see full pricing. Additional fees apply. Taxes may be added.