Welcome to the Chapters Penthouse! We'd love to have you to stay :) If you join us, you'll be staying in your own private penthouse on the top (4th) floor of our historic townhouse. It's the best of both worlds - a lovely bright penthouse w/complete privacy, a shower room, kitchen & large terrace, but w/ the facilities of a large house. It's right in the centre of Malta & v convenient for exploring, whether for work or leisure - the bus stop is less than 1 min away. Hope to see you soon :)
The Penthouse is the top floor of our townhouse. I have been an Airbnb host in the past and regularly travel using Airbnb, so I wanted to create a space tailored to Airbnb guests. You'll have all the privacy of your own apartment, but with extra facilities in the house if you need them. Your door is lockable too, so it's literally like having a whole apartment. ** Please note that there are some building works taking place in the area at the moment. In Malta - within all residential/commercial areas - works can take place Mon-Sat from 7am-5pm. We would rather be upfront and let you know that :)
Balzan is a lovely, traditional neighbourhood. The house is just five minutes walk to Balzan centre, and seven minutes walk to Birkirkara. You'll have everything you need around you, including one of the largest supermarkets, shops, bars, cafes, restaurants and a gym and spa.
Jo's pentahouse exceeded our most optimistic expectations! Not only could we enjoy the windy and warm evenings of Malta from the terrace just for us, but also the apartment was clean, brand new, furnished with taste and well equipped with everything you need even for a long stay. Jo has been friendly and always available for any questions (also super speed in answering to our sms!), or even for a chat in her wonderful apartment downstairs. You might meet her two dogs (they stay on the first or second floor but they never climb the penthouse): they are not dangerous at all, they could bark for a few minutes if Jo isn't there but for the rest they're absolutely nice. We would recommend Jo's place also for its strategic position: situated in a quite village in the centre of the island so that you can quickly reach every side by car or by bus (we experienced both and it has been easy either find the bus stops and park the car nearby). Thanks Jo for everything, and see you next time we come to Malta!
mario
2016-09-11T00:00:00Z
We stayed with my children one month Jo's lovely apartment. I surprised when we arrived there at midnight, she had the kindness to prepare water, welcome snack and next morning bread. And there are everything I need, kitchen goods , spice ..... There is very convenient location. We were able to visit a lot of swimming sea spot in thirty minutes by bus. At last Jo is very great and smart host! We had relax time in there with Jo and lovely dogs. Thank you again.
Shoko
2016-08-24T00:00:00Z
Wonderful penthouse with a lovely terrace, clean and super equipped. It provides comfort and independence. It is located in an authentic Maltese town.Good wifi, comfortable bed and shower and a great host taking care of guests even if she is not there, through equally helpfull friends.
Maria
2017-01-27T00:00:00Z
Jo's place is very comfortable and is exactly as described. Everything was very clean, and the penthouse had everything I needed, including some nice welcome fruit and snacks, which was a very nice extra touch. Communication with Jo was very straight forward and she very kindly accommodated my early check-in and late check-out times. Thanks again, Jo! The hosts, human and dogs, were very friendly, and I would definitely recommend staying here.
Ishay
2016-09-14T00:00:00Z
We staied 1 week at the Jo's apartment .When we arrived It,we were welcomed to Ignazio that he was very Kind.we're found the apartment very clean,confortamble and situated in a strategic point,very very quiet, for arrived (with Malta Public Transport) at any point of Malta . Jo is a very great person: nice and always available for everything . we really appreciate her support and hospitality.We hope to return at Jo's apartment again.Thank you very much Jo!
Filippo
2016-09-04T00:00:00Z
Joe's penthouse apartment is in an architectural gem of a house. An old house with all the trappings of a modern building. It is beautiful, clean, central and surrounded by all amenities.
Tonio
2017-02-24T00:00:00Z
We have just had a week in Jo's apartment and we cannot speak highly enough of the place. The location is lovely in Balzan and very pretty 'village' in Malta and close to Valletta. The apartment is excellent with all that is needed for two people, and although access is through Jo's house (which is beautiful by the way) it never felt invasive. Jo is a lovely and very accommodating host and goes out of her way to ensure that your stay is as relaxing and enjoyable as possible. Milk, bread and fruit were there on arrival and whenever we needed advice on where to go, how to book or even book, Jo responded helpfully and immediately. We would go back in a flash and recommend this to anyone wanting a comfortable cosy and conveniently situated apartment in Malta. Thanks Jo for everything x
Penny
2017-03-30T00:00:00Z
We had an amazing stay at Jo's apartment! Jo is a very interesting person and an incredibly host: she was always available for a chat, to answer our questions and recommend places to visit. She stayed up late to welcome us as we arrived after midnight and had already put some bread & milk in the apartment, which was a really nice gesture. The apartment itself is very new & clean and has this great sunny terrace with nice views. The neighbourhood is very quiet & traditional - a great place to relax - , but the bus stop where busses are leaving to basically every corner of the island is only a 3-minute walk away. We can definitely recommend to stay at Jo's place and will hopefully come back one day! :)
Nora
2016-11-01T00:00:00Z
Room Type
Entire home/apt
---
Property Type
Apartment
---
Accommodates
3
---
Bedrooms
Balzan, Malta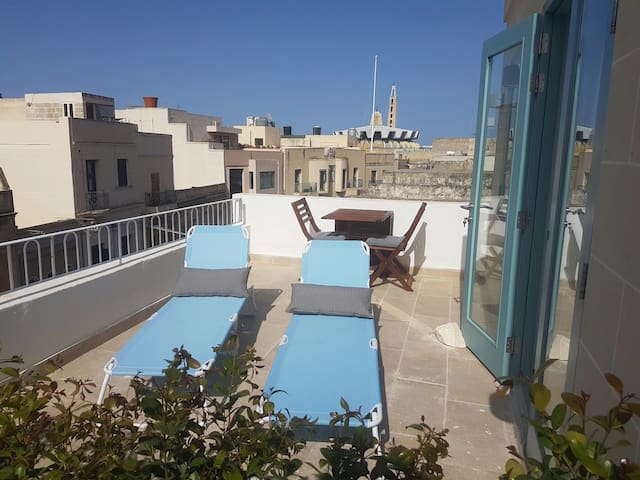 Our cozy apartment is conveniently located right in the middle of the island in a quiet and safe residential neighbourhood and is an ideal base for exploring Malta. It is designed to the comfort of guests and tastefully incorporates traditional Maltese character with modern feel and look. Our apartment is ready to become your holiday home in Malta! It has been just recently refurbished and equipped. Apartment is in the block of only four flats and is located on the first floor. It has one bedroom with the balcony, sitting/kitchen combined and a bathroom with a spacious shower. The apartment would be most comfortable for a couple or a couple with children as there is a double sofa-bed in the sitting room. For babies we can provide a cot on request. Also the apartment is suitable for up to four people, two of whom will sleep on the double bed in the bedroom, and the other two on the sofa-bed. It is fully equiped and has all cooking appliancies and utensils, an A/C, ironing board, iron, washing mashine, flat TV, laptop with Wifi connection. Should you need anything else during your stay you can always call us and ask. Also detailed information booklets with anything you might need to know during your stay will be waiting in the apartment. Balzan is a nice residential neighbourhood right in the centre of the island. Together with Lija and Attard it comprises so-called Three Villages famous for its nice old villas with citrus gardens. Although Balzan a very quiet in the evening there are nonetheless some nice bars in a walking distance from the apartment, one of which is just round the corner. On the street of the apartment you will find a pharmacy, a flower shop, a grocery store (another one just round the corner) and the stationary-bazar shop where one finds literally everything. On the parallel street there is a dry-cleaner, bank with ATM machine, hair dresser, massage salon and a pet-shop. 5 minutes by foot from the apartment one will find a medium size supermarket, while if you walk for another 2 minutes you will come to a really big supermarket, and some shops. For travellers with kids the location is simply perfect because after 10 minutes walk along the narrow old streets of Balzan you will reach famous shady garden of San Anton. Next to it there is also a Kitchen Garden with big play grounds for kids as well as small domestic animals zoo, herbal garden, pond and lovely coffee shop. And this is all really close to our apartment! Also in front of San Anton garden there is a 5 star hotel with lovely restaurants and spa facilities for all the family! For those loving fast food, Mac Donald's and some take-aways ares within walking distance from the apartment. There is a bus stop very close to the apartment. There are direct buses to Valletta, Sliema as well as sandy beaches at the north of the island. From another bus stop you can reach Mdina and Rabat in about 15 mins. It takes about 20 minutes to get to Valletta by bus. Towns of Birkirkara, Lija, Attard are accessible by foot. If you rent a car you will notice how conveniently located Balzan is. You can travel to any side of Malta within not more than 30 minutes! Taxi drive to the airport takes 10 minutes. There is also Arriva express bus X3 that passes Balzan on the way from and to the airport. And last but not least Malta hop on hop off bus has a stop near San Anton Garden in Balzan.
I can highly recommend staying at Liana's apartment. Check-in and check-out were very easy and the apartment is as described. It is perfectly fine for two people, we felt comfortable. The apartment is well equipped (cooking is quite easy since all neccessary tools like pots and pans are provided) and the location is also excellent since lots of major bus lines run close to the house.
Nina Alexandra
2016-05-31T00:00:00Z
Communication at arrival was great and smooth, Liana was there waiting even if my phone was not working properly. Flat was nice and clean and located in a very good position for us to be able to make the most of our time in Malta and Gozo considering we had a car hired. All key appliances were there, including a much needed air con. The decor is beautifully arranged and despite being a one bed flat there is plenty of space for two people.
Angelo
2016-09-05T00:00:00Z
This is a nice and modern flat in a good area. Our host was very helpful, and waited for us until midnight when our flight was delayed and we arrived later than expected. She also left a bottle of water in the fridge for us which was much appreciated. The description of the flat is good and the size was actually larger than I expected with a big bedroom as well as the kitchen / living room. The a/c works well which was welcome relief from the heat! The decor is colourful and a bit retro. We stayed here for 1 week while attending a wedding in nearby Attard. We had a hire car so were able to see much of the island and didn't spend so much time in the local area. There was always parking close to the house. However, there is a huge supermarket just round the corner which was very helpful. The area seems quiet and safe and mostly residential. There are a few local pubs but we didn't get a chance to visit them. The kitchen is well equipped and we cooked a few nice meals there. The flat was very clean when we arrived and we would recommend it as a comfortable and good value option in Malta!
Carrie
2015-08-10T00:00:00Z
Liana was a nice host who was readily available most of the time. She was thorough with the check-in process and left plenty of information about Malta in a folder. A story of note is: that when the oven did not work during the stay, she had it fixed within a couple of days and even cooked our food in her apartment and brought it to us. The apartment was clean, modern and well styled. The bathroom, shower and bedroom were all significantly large and it had a nice living/kitchen space. The air conditioning was exceptional. It was a nice quiet area that was linked to other parts of Malta with a bus stop 3 min walk away. There was also a large supermarket next to the bus stop. I would recommend staying here.
Laura
2014-07-14T00:00:00Z
Great place, very nice and silent. Fully furnished. Five minutes walk from the wonderful San Anton Gardens in Balzan.
Vincenzo
2014-02-08T00:00:00Z
My girlfriend and I stayed for three nights and it was great! Liana was well-prepared and had a pre-compiled binder with all the information one could want for Malta (details for travel, important phone numbers, nearby bars/restaurants, etc.). Liana was friendly and helpful and even let us leave our luggage at her apartment while we toured around Valetta on the last day before flying out later in the afternoon. We preferred to spend most of our time travelling the island (since it's so small this is very easy) and the apartment location is ideally situated near almost all major bus routes. Would definitely stay again if we return to Malta!
Gavin
2017-04-03T00:00:00Z
Good apartment as described. Very quiet and in a good location. Would recommend
richard
2016-01-03T00:00:00Z
Perfect apartment for our first stay in Malta, very close to a couple of small shops and large supermarket is 5 minutes walk. A pub around the corner and a wine bar very close by. It was very quiet at night and easy to find a bus to bring you to Valletta or one of the beaches up north during the day. We stayed here for about a month and the apartment had everything you need to make breakfast, lunch and dinner.
Conor
2014-10-25T00:00:00Z
Room Type
Entire home/apt
---
Property Type
Apartment
---
Accommodates
4
---
Bedrooms
Balzan, Balzan, Malta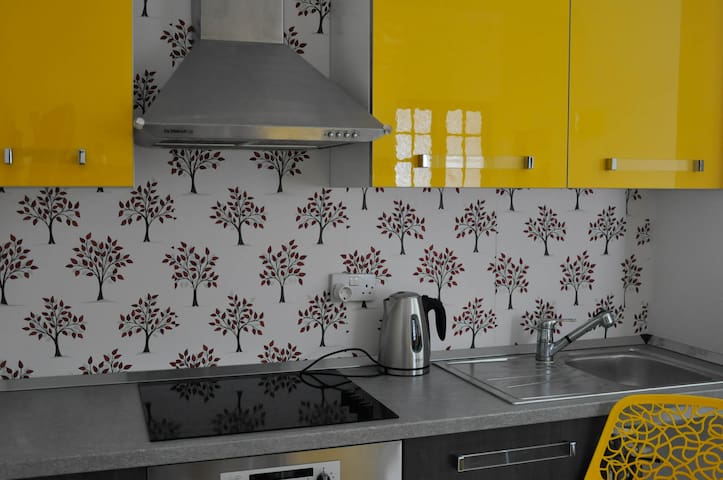 Our modern, comfortable flat is right in the center of little Malta. The location couldn't be better! You'll be sharing the flat with one very charming and chilled male flatmate. You will have your own double bedroom with private ensuite bathroom.
Room Type
Private room
---
Property Type
Apartment
---
Accommodates
6
---
Bedrooms
Balzan, Malta, Malta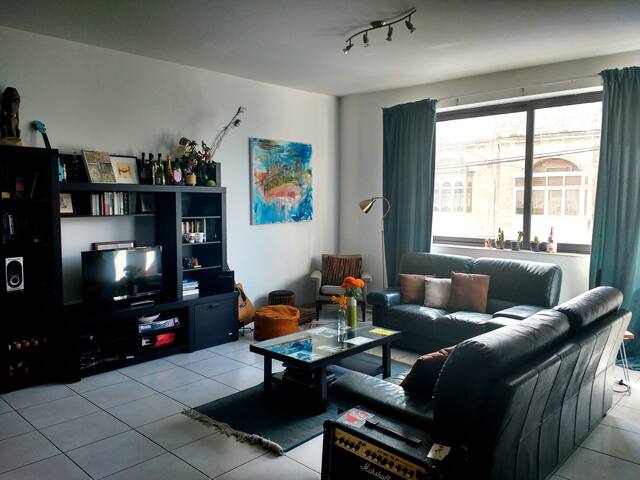 A comfortable, brand new modern apartment located in a quiet court in Balzan. Enjoy a private balcony, a big open plan, a fully equipped kitchen and easy access to public transport.
Room Type
Private room
---
Property Type
Flat
---
Accommodates
2
---
Bedrooms
Balzan, Malta, Malta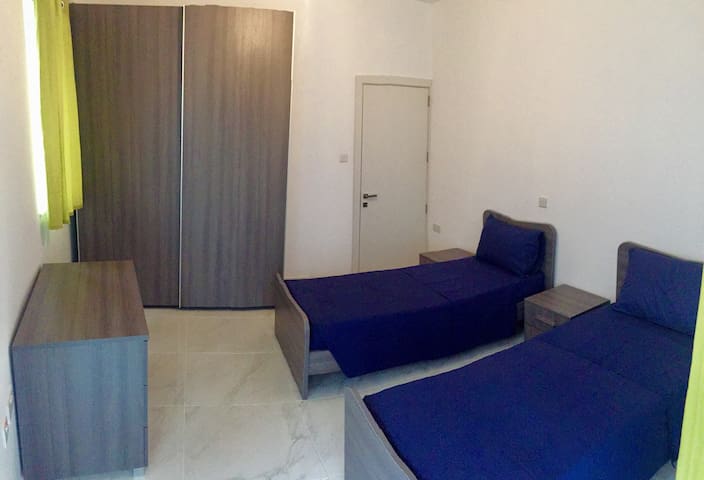 175 Square meters 3 double bedroom in a central Malta upmarket area enjoy privacy and views
Recently build and finished fully air conditioned and highly equiped
These upmarket apartments are situated in an elite location nearby the San Anton Presidential Palace and Gardens and the Corinthia Hotel and Spa. Shopping is also within walking distance
John's apartment is very spacious and nicely furnished. His family were very hospitable and helped with luggage. The only downside was that the apartment wasn't super clean on arrival but John also noticed it wasnt to the usual standard and rectified that the following day. The location is a beautiful village with some nice restaurants and a spa in the vicinity. All in all the apartment was good value.
Laura
2016-07-16T00:00:00Z
Room Type
Entire home/flat
---
Property Type
Apartment
---
Accommodates
9
---
Bedrooms
Balzan, Malta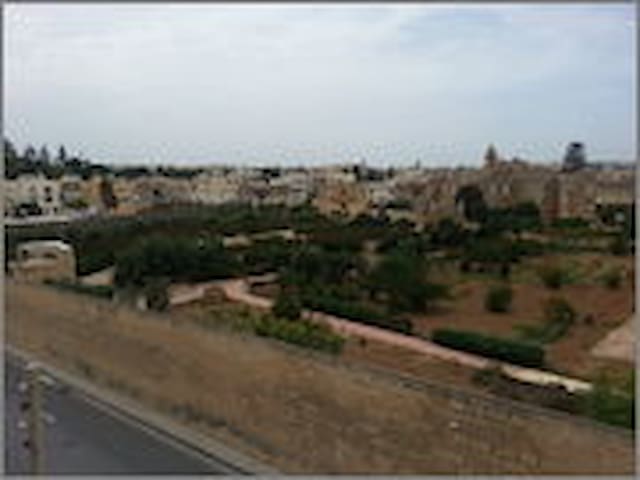 Stylishly decorated cosy apartment, situated in the lovely, quiet village of Balzan. Within walking distance are a pub, pharmacy, number of grocers and supermarket, hairdresser, bank, florist etc. basically all you need is literally close by.
The apartment has been stylishly renovated and boasts 3 bedrooms overlooking gardens, 2 bathrooms, living/dining room, kitchen with all mod cons, balcony and roof perfect for sunbathing and barbecues. Included also is a washing machine, 38" flat screen tv, android box, wifi, music hifi, books, games, electric kettle, toaster, microwave, and DVD player.
Balzan is one of the oldest villages in Malta, situated in the center of the island. From the roof, one can see San Anton Gardens and the private residence of our President.
Room Type
Entire home/apt
---
Property Type
Apartment
---
Accommodates
6
---
Bedrooms
Balzan, Malta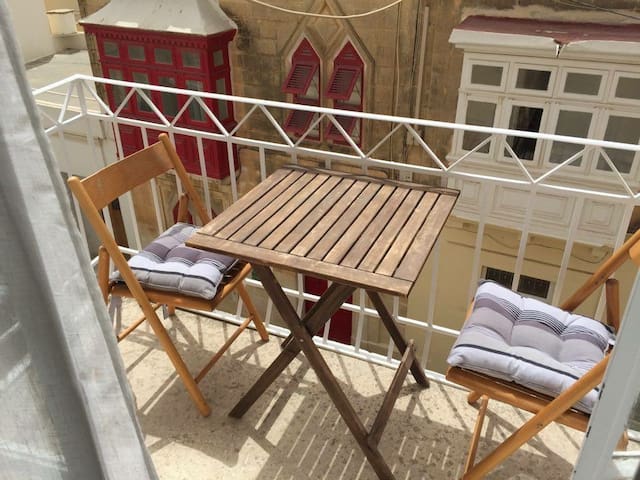 My place is close to popular beaches, night life, restaurants, shopping mall, parks, Pace Ville, sliema, st. Julians, all at walking distances., , great views. My place is good for couples, solo adventurers, business travelers, families (with kids), and furry friends (pets). I love to cook and entertain. love to show our country to visitors and enjoy sharing Malta's history. But only get involved with you if you so wish. It's your vacation.
Good sized bedroom with large wardrobe and desk, air conditioning in room as well as fan. two balconies in the bedroom alone, 4 total in apartment. very breezy and bright. open plan kitchen/living/dining room.
tranquil setting but close enough to night life and beaches
I couldn't have imagined my stay at Alexandra and Mark's place in any better way. Firstly, you don't find such tolerant, friendly and attentive hosts very often! We had so many both enriching and entertaining conversations over my 15-day stay with them. They are very easy going people, and always respecting their guests' privacy, not imposing anything on you. Dolly, their dog, is just adorable, always welcoming you warmly at the door. The room and beds are comfortable and having your private bathroom you may well feel like in a luxury star hotel:). The next brilliant thing about their offer is the location of the flat– you are in a quiet, beautiful and very Maltese neighborhood, full of lavish vegetation, and still within a nice walk along the coastline from the busy St.Julian's area or St. George's Bay and Beach. The bus stop is just round the corner, and you can get anywhere you wish. BTW, Alexandra likes the Marsaxlok market a lot, so chances are that you will get a ride there in her car, as it happened to me! Thank you so much for turning my stay in Malta into such a great cultural experience!
Beata
2016-10-31T00:00:00Z
Alexandra made me feel welcome before arriving. As this was my first visit to Malta I had lots and lots of questions that she helped me with before my arrival. The apartment is perfectly located! Walking distance to water and towns with shops! Added bonus her place is at the beginning of a bus route, which means one can usually get a space :=) (Public transportation can be tricky, thankful my host let me know this!) I got lots of good tips and ideas from my hosts. My stay was most joyous and memorable. I shall be back and tell all my friends to visit too!
Amy
2016-10-15T00:00:00Z
Alexandra,Mark and Dolly era wonderfull. House confortable,clean and in an Ideal position di visit Malta and enjoy the nightlife.
Claudia
2016-09-18T00:00:00Z
Sympatyczne małżeństwo ugościło mnie serdecznie, zostawiając jednocześnie sporo przestrzeni dla mnie. Nowoczesny budynek z windą delikatnie odróżnia się od sąsiadujących domów. Pokój z dwoma pojedynczymi łóżkami jest wygodny, ma dostęp do dwóch balkonów (zewnętrzny i wewnętrzny) i klimatyzację (dodatkowo płatną). Dobre wrażenie zrobiła na mnie nowoczesna łazienka i aneks kuchenny. Zasady tu obowiązujące były dość szczegółowe, ale przez to jasne i precyzyjne. Pembroke jest dobrze skomunikowane z innymi znanymi miejscami na Malcie, choć samo w sobie nie jest raczej miejscem z wieloma atrakcjami. To spokojna, rodzinna miejscowość, w której nie dziwi widok mieszkańców wyprowadzających codziennie psy na spacer. Do plaży w Paceville można dojść piechotą (20 minut), a najbliższy przystanek autobusowy oddalony jest o ok. 150 metrów. Bardzo polecam gospodarzy i to miejsce!
Bogumił
2016-09-25T00:00:00Z
Room Type
Private room
---
Property Type
Apartment
---
Accommodates
2
---
Bedrooms
Pembroke, Malta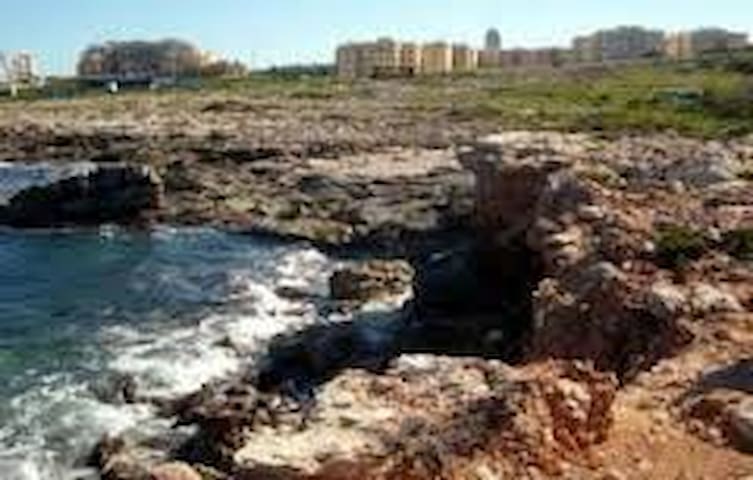 This brand new 175 Sqr Mtrs penthouse is situated at an up market area. It is some 250 mtrs awayfrom the San Anton Presidential Palace and Gardens and the Corinthia Palace Hotel Attard.Mdina, the Silent City is 4 kms North, and Valletta 7 kms away.
The neighborhood was great! John was very helpful and made sure he stayed in touch for whatever we needed even when he was out of town. The apartment was nice but it definitely needed some work. My students were pleased with the proximity to the work site and the responsiveness John and his son provided us with whenever there was a problem. Apart from a disturbance to try to reconcile the mistake of double booking the apartment and causing an inconvenience to the students, I thought John was pleasant and worked hard to make everyone happy!
Dragana
2015-06-25T00:00:00Z
The host canceled this reservation 5 days before arrival. This is an automated posting.
Rafał
2016-04-29T00:00:00Z
Very nice apartment, well fournished. Some problems with the sink and the flush but everything else ok. Owners very kind always willing to help. Would go back another time
Mattia
2016-08-10T00:00:00Z
it's a shame , but the remaining feeling about this apartment is disappointement . the apartment is new and wide but it does not really match the photos on the website:no terrace but only balcony, there was no sheet on the bed , no bulb in one bedside lamps, and it was missing an electric adapter for it. TV doesn't work , no more gas in cookers.... We phoned to John but we had never see him, he sent his sons for the gas and sheets , but it wasn't the good size of sheet for one bed... For summarize, fortunetly the neighborhood is pleasant... In conclusion, and I really regret it , I can not recommending this rental. Christophe
christophe
2016-04-25T00:00:00Z
John was an excellent host, providing airport pick up for a small fee and lots of information about what to do on the island. The flat is clean, very spacious and the large terrace offers lovely views out over the traditional villages of Balzan and Lija. We enjoyed our stay very much - thank you John!
Agnieszka
2015-08-30T00:00:00Z
John is a very good host and his penthouse is very centrally located within reach of everywhere in the island. It is very spacious and modernly finished.
Ernest
2015-09-09T00:00:00Z
Very nice apartment, the hosts were extremely helpful if we had any questions, and they also drove us to the airport which was very kind.
Caitlin
2016-04-06T00:00:00Z
John's son waited for us in front of Zmerc Pub and kindly took us to the apartment. The house wasn't well clean, sand and hairs in the 2 bathrooms and in the kitchen's sink (the right one still loses water so just use the left one). The wcs had problem with the flush but John fixed them. After asking him, he took us the bbq which wasn't working too but he fixed it as well. Later on he brought us the missing sheets and towels. The bed of the main room (the only one with ac) is really unconfortable!!! Fortunately he lives in the first floor of the house but we never had response after texting him. House position was really central in the island and convenient to reach every part of Malta. Anyway we enjoyed really much the house and the holiday.
Veronica
2016-08-20T00:00:00Z
Room Type
Entire home/flat
---
Property Type
Apartment
---
Accommodates
8
---
Bedrooms
Balzan, MALTA, Malta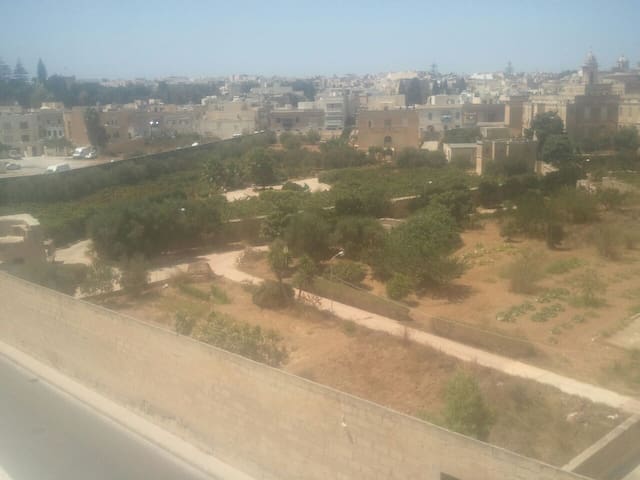 My place is located in a quiet residential area but only 10 minutes away from the entertainment area and the beach. A mini market is conveniently located only few meters away. The bus station is only 5 mins away on foot.
Residential area
Room Type
Entire home/apt
---
Property Type
Apartment
---
Accommodates
4
---
Bedrooms
Pembroke, Malta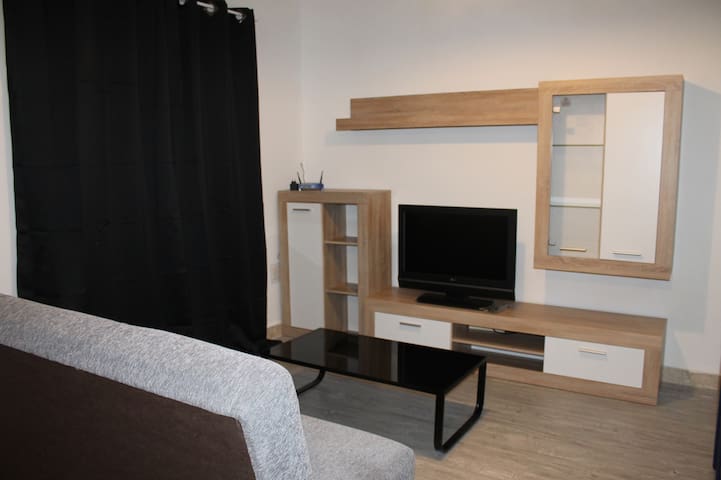 This spacious and bright apartment has 3 bedrooms (3 single beds, 1 double bed, 1 single folding bed and a cot bed), 2 shower rooms, large kitchen/dining/living area, large internal yard, balcony with BBQ and outdoor furniture. It is furnished with new and modern furniture. The kitchen is equipped with built in fridge/freezer, oven, microwave, electric cooker, electric kettle and toaster. The apartment is airconditioned and has also 2 free standing fans and a washing machine. We offer free WIFI and cable TV to all our guests together with a welcome pack on arrival for guests staying 5 nights or more. The electricity consumption is charged for seperately. This apartment is situated in a quiet block in the quiet part of St.Julians, but still 5-10 minutes away from the hussle and busle of shopping malls, various restaurants, beach, public transport, hotels, etc. It is also close to Paceville
Very quiet neighbourhood
Great appartment! We had a wonderfull time!!
Leo
2014-11-15T00:00:00Z
We had a perfect fortnight at Malta. At Sunday Alice's husband picked us up from the airport. The apartment itself was great at a central location. It was clean and very spacious. They had even picked up some breakfast for us, which was very helpful. During our stay Alice was very helpful in handing us some extra adaptors for the outlets and assisting us in renting as car. We would surely recommend this to others.
Remco
2016-05-14T00:00:00Z
We had a very happy holiday staying in Alice's apartment. The apartment was clean and very spacious and exactly a appears in the photographs. Alice was very helpful meeting us at the airport with the keys, and made sure we knew where we were going in our hire car. The apartment is well located, with two waterfront bays in easy walking distance (10-12mins) - where there are plenty of good restaurants with a view! The ferry to Valletta is likewise a 12 min walk, followed by a 5 minute crossing. The area around the apartments quiet and safe. Alice is a great host, and left welcome supplies of milk, bread and other basics in the fridge which was much appreciated, I have no hesitation in recommending Alice and her apartment to others, and would stay here again myself.
Helen
2016-07-03T00:00:00Z
Although for the first time the place is somewhat difficult to find, it is in very close proximity to Sliema seafront and St. Julian's Bay. The appartment is very well equipped (incl cooking) with heating/cooling ventilation in nearly all rooms. The eletricity added about 4€ a day with some heating in the evenings. The hosts were quite friendly, though some strict rules apply (which is normal, because we also want a place that is looking great even after guests)
Hannes
2015-02-25T00:00:00Z
We had a great time in Malta at Alice's place. Alice and Leo were very hearty, kind and helpful. Loe picked us up from airport and bought some food, we were arriving late on Saturday and shops are generally closed on Sunday. The house is perfectly located, the bus stop is just across the street. The house is very well equipped, we had all what we needed. The people in the neighbourhood were really friendly. And we had a fantastic holidays. Thank you Alice and Leo very much! ;)
Diana
2016-02-13T00:00:00Z
Great apartment, great host. Alice was very helpful and nice - answered all our silly questions, picked us from the airport and helped organise the taxi back early in the morning, took care of our flight reservation print outs. The apartment is super spacious, has everything you might need - from silverware to ironing board. It also has a sunny terrace perfect for breakfasts. The locations is central to Sliema waterfront with restaurants (5 min), ferries to Valetta (10 min). The neighbours can be noisy, but earplugs do the trick. All in all, great experience, would def stay in the apartment again.
Ugne
2016-04-22T00:00:00Z
The apartment is just like in the pictures. Alice was a great host. She sent a taxi to pick us up at the airport, and she was always available on phone ( we locked ourselves out and she showed up with a spare key right away) I can only recommend the place, very clean, spacious, well located, we had a great time here!
Kata
2016-03-26T00:00:00Z
Well equipped and clean apartment, on a hill 10 to 15 minutes' walk from the port. Transfer from airport well organised with a taxi waiting at 1.00 at night. Good communication with Alice !
Albert
2014-01-04T00:00:00Z
Room Type
Entire home/apt
---
Property Type
Apartment
---
Accommodates
5
---
Bedrooms
Pembroke, Malta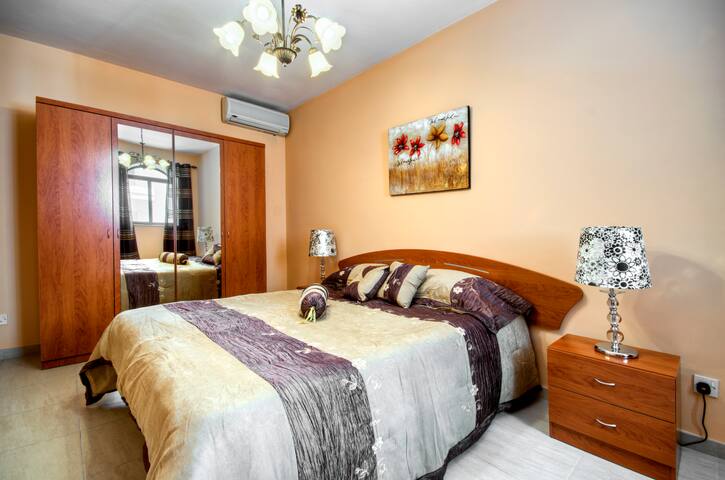 New modern single room with parquet flooring, sofa, desk and a lovely terrace with sea and country views located 2 mins from all English schools, St julian's, night life, restaurants, beach and shopping centre. Highly furnished .
Close to sea and all amenities like shops, restaurants;, nightlife, bars, shopping centres and much more
Room Type
Private room
---
Property Type
Apartment
---
Accommodates
1
---
Bedrooms
Pembroke, Malta, Malta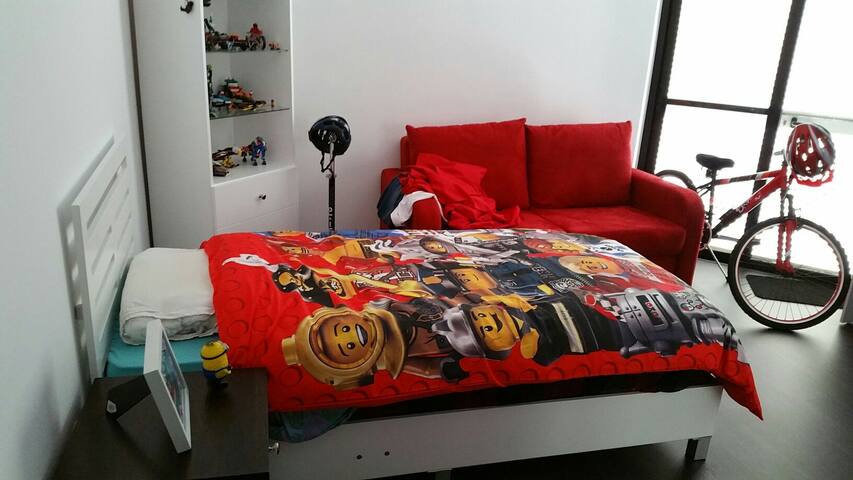 This location is perfect if you plan to stay close the beach and nightlife malta has to offer , free wifi ,2 fridges, microwave and fresh daily towels available
Room Type
Private room
---
Property Type
Apartment
---
Accommodates
4
---
Bedrooms
Pembroke, Pbk1060, Malta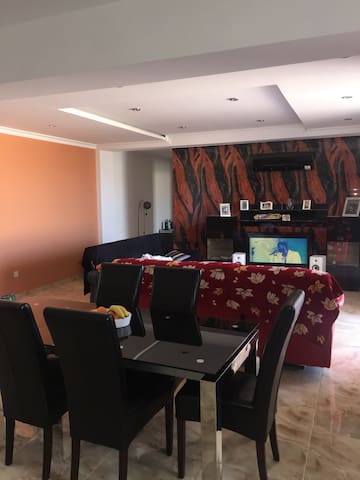 My place is close to great views, the beach, restaurants and dining, and parks. You'll love my place because of the outdoors space, the neighborhood, the kitchen, the comfy bed, and the light. My place is good for couples, solo adventurers, families (with kids), and big groups (maximum 7). Night life entertainment area of Paceville and Bay Street is just a 10 minutes walk.
The Ground-floor apartment can be rented out entirely OR on a per room basis. There are 3 private Rooms. Room 1 can have 2 single beds or 1 double bed. Room 2 with 3 single beds or 1 double bed and 1 single beds. These 2 Rooms are with sharing Bathrooms. Room 3 with 2 Single beds or 1 double bed has its own private bathroom (en-suite). All these rooms are located on the ground-floor apartment with its own private entrance and common parts. Each room has a sizable wardrobe, chest of drawers and desk.
We live in a very quiet residential area. Bus Stops, MiniMarket, Hardware Store, 2 Pharmacies, and Doctors are all within 5 to 10 minutes walk. The entertainment area of Paceville, Bay Street and St George's 'Blue Flag' Beach are just a 10 minutes walk.
Room Type
Private room
---
Property Type
Apartment
---
Accommodates
7
---
Bedrooms
Pembroke, Malta
Brand new 1st floor apartment offering a private double bedroom with A/c, a private bathroom and balcony. Building is in a quiet area but still central, having nightclubs (paceville),restaurants, beaches, supermarkets and all other amenities just 5 mins walk away. There is a bus stop just round d corner from the apartment.
Prime location being in a quiet but central area.
It's close to all amenities and easy to get around from. Also having a nice walking and cycling path all along the pembroke coast which is just outside the apartment.
Room Type
Private room
---
Property Type
Apartment
---
Accommodates
2
---
Bedrooms
Pembroke, Pembroke, Malta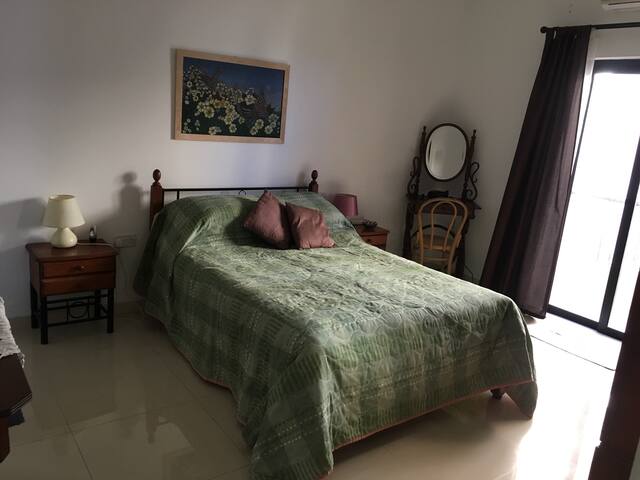 Sunning itself by the sparkling Mediterranean Sea, St. Julian's is a picturesque seaside town in Malta. Popular with tourists and the Maltese alike, St. Julian's is known for its restaurants and nightclubs. This is the truly idea car, free holiday.
Sunning itself by the sparkling Mediterranean Sea, St. Julian's is a picturesque seaside town in Malta. Popular with tourists and the Maltese alike, St. Julian's is known for its restaurants and nightclubs. Holidaymakers who are after a stylish and convenient apartment for a short term break and wish to indulge in sun during the day and nightlife during the night, need look no further. Nestled very close to St. George's Bay [sandy beach], this refurbished house offers well-appointed apartments which are yet in a quiet residential area and only few minutes off on foot from the city's popular attractions. Mainly St Goerge's Sandy Beach and the capital city of nightlife - Paceville. This 2 bedroom is located on the 1st floor but has access from another street which is at a higher level, thus making no use of any stairs. Over all the apartment has around 70sqm. The apartment is well lit and very bright. It has a very spacious kitchen/living area which overflows in a front balcony with amazing seaviews of St George's Bay and Paceville. The kitchen is fully functional and ideal to prepare one's own meal. It has 2 bedrooms one double and one twin both come served with wall hung a/c units. Also the apartment has a full family bathroom with shower cubicle. This apartment is ideal both for family and friends as it is located off the busy nightlife in the eve, and thus giving way for a relaxing holiday during one's night when rest is essential.
St Julians Initially a fishing village, later turned to a summer residence for wealthy locals and now developed into one of the Island's mostly upmarket and saught after residential resorts for night life and entertainment, especially for the youngsters and the middle aged. Within walking distance to Paceville, this village still retains some of it's old dwellings and boat houses. The small bay still shelters numerous coloured Maltese boats that are berthed here all year long. St Julian's derives it's name from the Patron Saint of (URL HIDDEN) Julian is a village for all ages and walks of life. The young at heart will enjoy nearby Paceville and St Georges Bay - this locality offers much to tourists looking for nightlife entertainment, including discos, bars , Casinos , numerous restaurants, cafes and other entertainment. The sea front from Gzira to St Julian's, which offers first stunning views across to Valletta and then open horizons, is a popular meeting place and ideal for walkers and joggers. St Julian's and Paceville are Malta's main nightlife areas. Picturesque St Julian's Bay, still used by fishermen, is lined with bougainvillea-clad cafés and restaurants. Paceville offers a vibrant nightlife to suit all tastes. Choose from the latest in club DJ music to quieter piano bars, an elegant casino and superb restaurants. Inland from these coastal resorts lie some of Malta's most urban yet sought-after residential areas. Nearby Sliema and St Julians resort are Malta's main coastal resort towns and a heartland for shopping, entertainment and café life. They are also key commercial and residential areas with some of Malta's newest hotels and apartments. Sliema, once a fishing town, began to develop in the early 20th century as small resort for wealthier Valletta residents. Their elegant villas and town houses line the quieter back streets.
The host canceled this reservation 7 days before arrival. This is an automated posting.
Nikolay
2016-09-26T00:00:00Z
Very nice location. Fridge noise level was amazing high. Ironing table was broken and couch was comfortable.
Erinç
2016-06-01T00:00:00Z
I stayed at Short Lets Malta for a month. When i first arrived, the host was late and I had to contact the company for the host to arrive. Upon arrival, i was made aware of additional fees (tourism tax) that had to be paid. This was a nominal amount; however, I explained to the host that they would have to come back the next day as I did not have any cash on me - i was switching apartments and left my cash at my old place. The host demanded that i pay and, eventually, he decided to drive me over to my other place to collect payment. Funny thing.. when i went to pay him, he did not have change and could not provide me with the cash he owed... Somewhat interesting that a host can say that I have to pay but not be prepared to provide me with the change. During the month stay, two main issues arose: (1) during the mid week, another flat in the building or next door was being loud until 2 or 3am. I decided to call the host the next day at 7:00pm-ish because more noise was being made. Instead of simply stating that he would make a call to the other tenant in the building (they own the entire building), he argued with me... From a customer service perspective, a simple "yes, i will call and ask" would have resulted in this issue not being raised. 2) During the stay, my mother came to visit. She retired earlier this year and spent two weeks with me. One night, she was sitting on the couch and the back fell down. It seemed like the couch had a clicking mechanism and it simply gave-way. This was odd as the couch seemed brand new. After check-out, i contacted the host to tell them about the issue and that they should return the couch to the manufacturer or location where they purchased it from. The next day, i received a request for 300 Euro to replace the couch. I attempted to contact the host; however, had no luck. After several emails back and forth, the host accused me of "snapping" the couch. I explained that if the couch was brand new and of mediocre quality, there should be no way that a 60-year-old, 5'2, 120-pound lady could have "snapped" it by sitting on the couch. I believe this issue has been resolved. In sum: positive - location, size of flat negative - host
Josh
2017-03-06T00:00:00Z
Très bon séjour dans cet appartement. Il est très bien situé, très propre et très fonctionnel. La plage n'est vraiment pas loin et le centre ville non plus. Je le conseil à toute personnes voulant faire un séjour à Malte
mathilde
2016-08-14T00:00:00Z
Room Type
Entire home/apt
---
Property Type
Apartment
---
Accommodates
4
---
Bedrooms
Pembroke, St Julians, Malta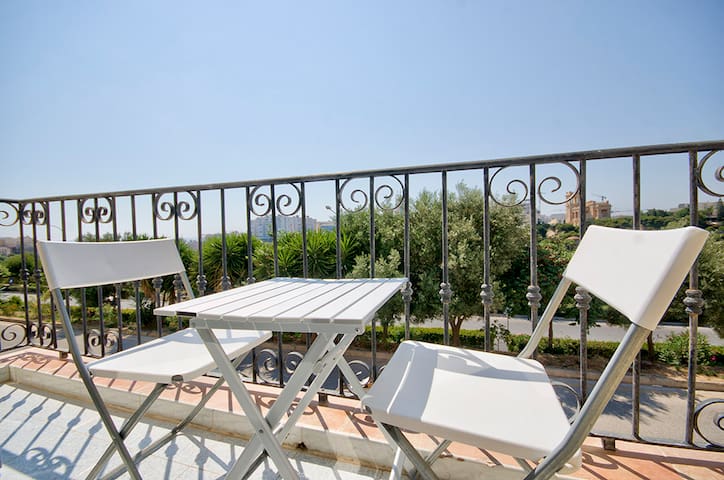 A ground-floor maisonette with 3 private rooms and/or to share. Rented on a room basis or entire maisonette. 3-min walk to a lovely rocky beach, 15 min walk to night life entertainment & sandy beach in St Julians. Bus stop, pharmacy & supermarket - less than a 5 min walk. Ideal for elderly.
The Ground-floor apartment can be rented out entirely OR on a per room basis. We can host from 1 up to 7 guests. There are 3 private Rooms. Room 1 can have 2 single beds or 1 double bed. Room 2 with 3 single beds or 1 double bed and 1 single bed. These 2 Rooms are with sharing Bathrooms. Room 3 with 2 Single beds or 1 double bed has its own private bathroom (en-suite). All these rooms are located on the ground-floor apartment with its own private entrance and common parts. Each room has a sizable wardrobe, chest of drawers and desk.
We live in a very quiet residential area. Bus Stops, MiniMarket, Hardware Store, 2 Pharmacies, and Doctors are all within 5 to 10 minutes walk. The entertainment area of Paceville, Bay Street and St George's 'Blue Flag' Beach are just a 10 minutes walk.
My friend and I, from Canada, just happened to have this lovely ground floor vacation home all to ourselves over the Christmas holidays. This is unusual considering the very reasonable rental fee. The home was very clean and had everything we needed. The host had us picked up from the airport on our arrival, and because it was Boxing Day, even had some groceries in the fridge for us to start the next day with. As some of the evenings were cooler, we were supplied with a large very effective heater. We could see and walk to the ocean from the home. It was only 10 minutes walk to Paceville where there's a lot of action. The bus stop is one block away and the bus system took us all over the island to some amazing places. We felt very much at home here at Mary's and would definitely come back.
Wendy
2016-01-03T00:00:00Z
Mary and Benny are both very welcoming and accommodating. Clean, quite place. Great if you like to cook as there is a great grocery store nearby and a kitchen with everything you need. Right next to the ocean.
Andrew
2015-06-23T00:00:00Z
Mary and Ben's apartment was clean and had everything we needed. It is not modern and definitely not the Four Seasons Hotel, as one can see on the pictures, but practicable enough for everyone who is looking for a basic and cheap accommodation. It is close enough to the sea to go swimming, a pharmacy and grocery store are nearby. The neighborhood is calm and offers a lot of parking spaces. Mary and Ben are really nice and caring people, I wished every airbnb host could be like them.
Imke
2016-10-08T00:00:00Z
Mary was an excellent host. With her living upstairs we saw her several times a day; she would popped in to make sure everything was OK and let us know when the festa was on. She even brought us fresh fruit for breakfast. So very kind. The location is excellent, very relaxing and right near the sea. We had a car and it was a perfect base. We walked into St Julian's most evenings. We had a wonderful time at Mary's and would recommend. Be aware that this is shared accommodation with other guests. I searched for "entire home" hoping for a private place but this is rented on a room by room basis. This is said in the listing, but it seems I didn't read it clear enough and neither did the other guests there with us.
Lea
2015-08-04T00:00:00Z
I have been in Malta from Saturday till Wednesday. Attracted by the low price of the flat and close to the night life, I have chosen this entire apartment in order to have my privacy and quiet holidays. The owner kindly offered me (under payment) to pick me up from the airport and further advised me before the booking that some work in order to renew a room should be done only on saturday (day of my arrival). I accepted although I expressly told him that my purpose was to have a quiet permanence in the flat without anyone around and he has expressly ensured me about it. Once arrived on Saturday, the owner told me that the worker didn't want come on Saturday and they decided to move the appointment on Monday without consider that maybe could be better to postpone these works after my permanence. As said I rented this house for to be alone without any guests or people and unfortunately this flat is not a real private flat but had only one entrance shared with the owners who lives just upstair (they should write it clearly in the advertise). The first morning after (Sunday) I felt people and noisy in the flat (on my floor) and the second day (Monday) was impossible to sleep for the whole day because of the work and various noise in the flat (from 07:00 till 16:00). The day after (Tuesday) incredible but true, the worker came from 07:00 to 09:20 without to receive any advise by the owner about it, I felt from my room big discussions of people just outside my bedroom door at very early morning. Last night in Malta I preferred to move by my friend place and leave the flat. I hope that I will not repeat an experience like this.
Silvio
2016-11-02T00:00:00Z
I was picked up from the airport (for a reasonable fee)... Mary had ensured I had breakfast in the fridge for the next morning since I arrived late at night. They were VERY friendly and hospitable.
cathrine
2015-01-04T00:00:00Z
Mary and Berry were excellent hosts. The place we staid was clean, closed to the sea and the bus station. There was a great grocery store nearby. We liked the beach near the house very much. Mary and Berry informed us about the island and they were always ready to help. Thank you verry much. We hope to come back and see you again. Meta, Neja, Rok :)
Metka
2015-07-25T00:00:00Z
Very clean and beautiful apartment. Mary and Benny were very helpful and are really good hosts. Pembroke is a quiet area with nice sea views. Totally recommended!
Soumya
2015-04-07T00:00:00Z
Room Type
Private room
---
Property Type
Apartment
---
Accommodates
2
---
Bedrooms
Pembroke, Malta
Studio in quiet residential area 5 mins away from the beach and main entertainment area. A mini market is conveniently located 20 meters up the road. Public transport stops are located 10 minutes away where one can explore all the island.
Room Type
Entire home/flat
---
Property Type
Apartment
---
Accommodates
2
---
Bedrooms
Pembroke, Malta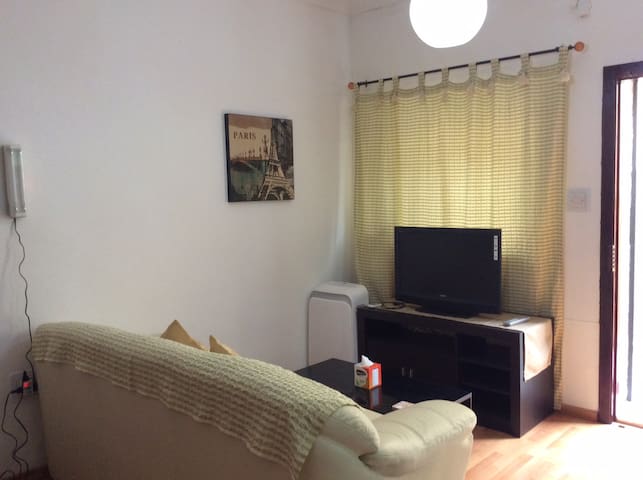 Our shared bedroom are brand new and centrally located 2 mins from the sea and country side. Property is 2 min walk from St. Julian's, bars, nightlife, beach, restaurants and shopping centre. highly furnished. Bed and breakfast. Price is per Bed.
Highly finished and furnished, new and modern apartment with side sea views and close to all amenitites
Property is 2 mins from the sea and country side and 5 mins from restaurants, clubs, bars, shopping complex, bowling, cinema, taxi services, transport and much more
The host canceled this reservation 73 days before arrival. This is an automated posting.
Hildegard
2017-03-26T00:00:00Z
Room Type
Shared room
---
Property Type
Apartment
---
Accommodates
2
---
Bedrooms
Pembroke, Malta, Malta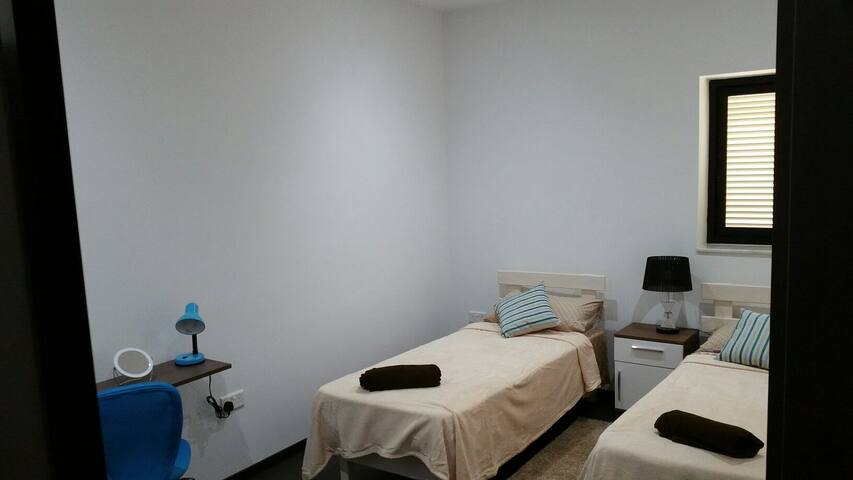 Balzan - Airbnb
:
Average

4.39

out of

5

stars from

109

guest reviews