Battier each year in February, "Mountaineering Festival". The incoming members of the Mountaineering Club resort include camp by making the March summit. Beale also suitable geographical conditions for paragliding. Bozdağ doğa sporlarınin gözdesidir.
Saklı yeryüzü cenneti olan bozdağlar iklimi ve havasıyla mükemmeldir.
Room Type
Entire home/apt
---
Property Type
House
---
Accommodates
7
---
Bedrooms
Bozdağ Belediyesi, İzmir, Turkey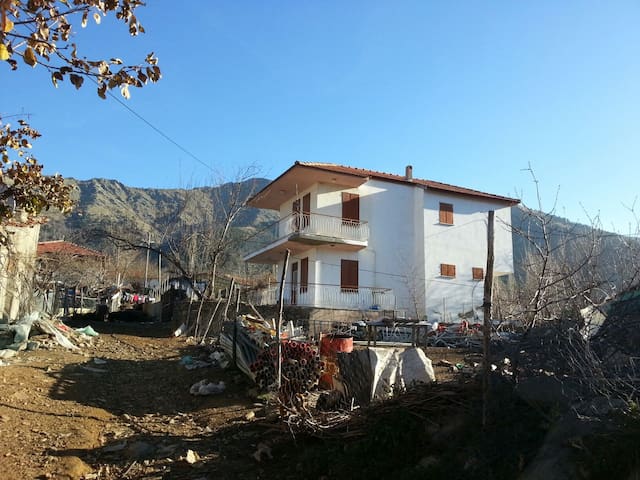 2 katlı Bahçeli müstakil dağ evi içinde bütün eşyaları bulunan bir ev
Room Type
Entire home/flat
---
Property Type
House
---
Accommodates
9
---
Bedrooms
İzmir, İzmir, Turkey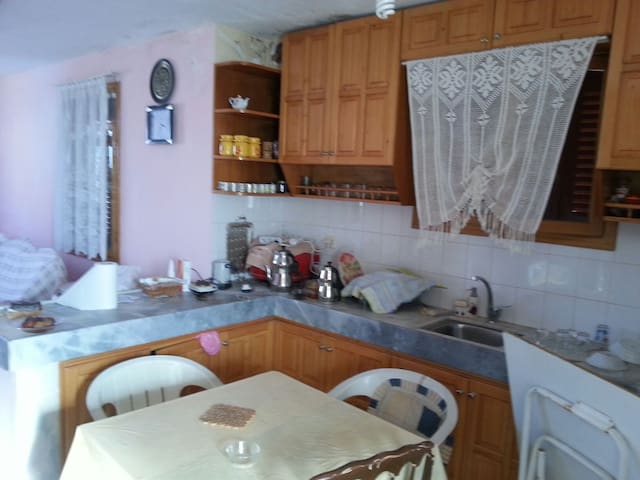 Numara:[ sıfırbeşyüzyedi dokuzyüzonüç onbir elliüç ] Tamamen özel yapım ahşap döşemeli teraslı her ihtiyaca uygundur salihli merkezdedir sevgi yolunda garaja 300metre uzaklıktadır huzurlu sakindir ödeme elden alınır Numara:[sıfırbeşyüzyedi dokuzyüzonüç onbir elliüç]
Room Type
Entire home/flat
---
Property Type
House
---
Accommodates
2
---
Bedrooms
Salihli, Manisa, Turkey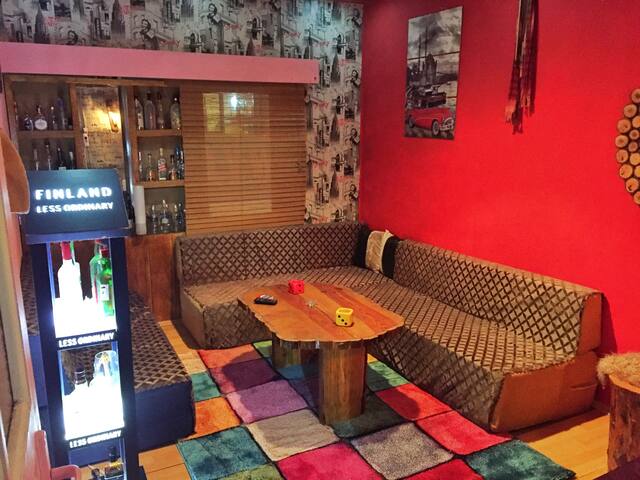 tv, bilgisayar, vi fi, vardır.rahat koltuklar ışık alan penceleler çarşı içerisinde.daire restoranlara çok yakın.
Room Type
Private room
---
Property Type
Bed & Breakfast
---
Accommodates
2
---
Bedrooms
alaşehir, Manisa, Turkey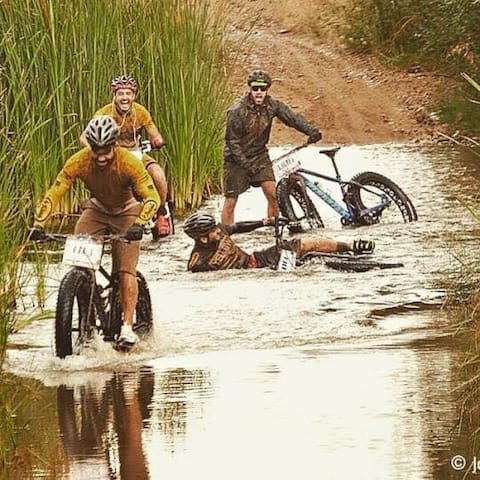 our tent camping area leaded-themed spa nearby..nature walks,agriculture,tourism,bird watching, photo Safari,camping and picnic activities,cultural tourism,thermal tourism and is an ideal place to stay be seen in areas such as visiting.
kursunlu thermal resort hot springs area with our tents.activity here you can do all kinds of nature here in the US How to make the most of your vacation and we will help you.daily or monthly rent a week's vacation period 1 week ..15..our tent to us within 1 week...we will help you about the activity program. 1.day....presentation of the region 2.day trip to the ruins of the condition 3.day ski trip 4.day Moto Safari tour 5.day trip to the ruins of the Royal tombs of the condition 6.canyoning day tour and cruise 7. farewell Breakfast the day in addition, surprise tours and excursions with this if you need to make your holiday the best holiday, make sure that you have a lot to do here... we'd love to help ... çadırlarımız kurşunlu kaplıcaları termal tatil alanındadır.burada her türlü doga aktivitesi yapabilirsiniz ve bizde burada tatilinizi en iyi şekilde geçirmeniz için size her konuda yardımcı olacağız.çadırlarımızı 1 haftalık ..15 günlük yada aylık kiralanır..bir haftalık tatil süresinde bizde sizlere aktivite konusunda yardımcı olacağız...1 haftalık proğram şöyledir. 1.gün....yöre tanıtımı 2.gün... sart harebeleri gezisi 3.gün...kayak merkezi gezisi 4.gün...motosafari turu 5.gün...sart harebeleri kral mezarları gezisi 6.gün...kanyoning turu ve gezisi 7. gün... uğurlama kahvaltısı bunların yanı sıra süpriz turlar ve gezilerle bu tatilinizin en güzel tatiliniz olması için ne gerekiyorsa yardımcı olmak isteriz... burada yapacak çokşeyiniz var buna emin olun ...
leaded in the field of Health Tourism.there are many alternative sports opportunities.
Room Type
Private room
---
Property Type
Tipi
---
Accommodates
2
---
Bedrooms
Salihli, Manisa Province, Turkey
Ege'nin dağlar bölgesinde tarihi bir Rum köyünde, doğa ile bir yaşam, konforlu 24 saat sıcak sulu, yerli yabancı tv uydulu, şömineli, tüm ihtiyacınızı karşılayacak eşyalı bir evde yaşamak istermisiniz?
where you can enjoy shopping for different local herbs and grasses videly used in local dishes, in Tire's famous and colorful Tuesday outdoor marketplace. Also, Thermal Hot Springs are only 10 minutes away. Other must-see attractions (only 45 minutes away) are the world-famous Ephesus Antic City and Curch Of The Virgin Mary.
Köyümüz Tire'ye 15 dakika uzaklıkta olup, Salı günleri köylü tezgahlarının çoğunlukta olduğu, Ege'nin tüm yeşilini bulabileceğiniz meşhur Tire Pazarı'na gidilebilirsiniz. Romatizmalara şifa Ilıca kaplıcaları 10 dakika uzaklıktadır. 45 dakika uzaklıktaki tarihi Selçuk-Efes Antik kentini ve Meryem Ana Kilisesi ziyaret edilmesi gereken yerlerden...
2 çift, bir de 1,5 yaşında bebek ile yılbaşını geçirmek için gittik Zeytinperisi pansiyonu. Kendimizi tam anlamıyla evimizde gibi hisset. Şömine keyfi inanılmaz. Ev sahibi Mehtap Hanım tüm detayları fazlasıyla düşünmüş. Çok zevkli dekore edilmiş, ince düşünülmüş mimariye sahip bir ev. Çocuklu aileler içinde oldukça uygun. Yusuflu köyüne İzmir'den ulaşım çok kolay. Köy kendine has bir dokuya sahip eski bir Rum köyü. Şehirde uzak, sessiz sakin ve konforlu bir tatil geçirmek isteyen herkese kesinlikle tavsiye ederim.
Nevbahar
2016-01-02T00:00:00Z
Room Type
Entire home/apt
---
Property Type
House
---
Accommodates
4
---
Bedrooms
Yusuflu köyü, İzmir, Turkey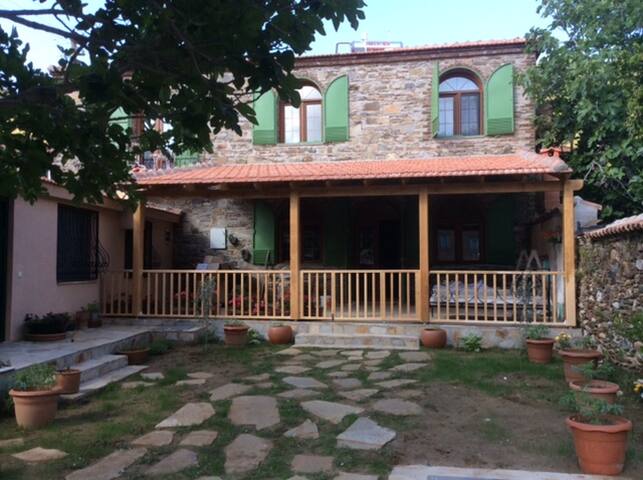 Kaloriferli,balkonlu,büyük balkon camı,24 saat sıcak su,çalışma masası yataklar baza,
Room Type
Private room
---
Property Type
Apartment
---
Accommodates
1
---
Bedrooms
Gördes, Manisa, Turkey