La casa è nel cuore del centro storico, in una piazzetta vicina alle vie dello shopping. Ottima posizione. Una volta giunti in stazione, arriverete in 10 minuti a piedi. La casa ha al suo interno le mura della città antica, costruite nel 1500. The house is located in the heart of the historical center, in a small square close to the shopping streets. Great location. 10 minutes walking from the station (connected to the airport). Inside the house there are the walls of the ancient city.
My house leans on the walls of the Bastion of Saint Remy, is a small building from the early '900, is a first floor, the apartment is independent and is located in a pretty little square at the entrance to the Castle District . At the entrance of the house there are a few internal steps leading to the first floor where on one side there is the large living room with kitchenette, on the other the bedroom and the bathroom. The house is equipped with everything needed for a comfortable stay as if you were at home: dishwasher, coffee maker, washer-dryer, air conditioning and heating.
The Castle district is the medieval heart of the city, it is accessed through the old gates, home to important institutions such as the Prefecture and the Rector, the Cathedral, the Saint Remy bastion, the bastion of Santa Croce and the Archaeological Museum. It 'a neighborhood full of art and very characteristic, is pleasant to walk but also stop to eat in wonderful places like the Libarium Nostrum or the Antico Caffè. Around the corner is also the Marina district, full of restaurants and clubs.
La casa è esattamente come nelle foto accompagnata da una bellissima nota di calore che offerta da Francesca. Lei è splendida in tutto, sempre disponibile e mi ha fatto sentire come un'amica alla quale ha messo a dispozione casa.. ho trovato tutto per la colazione, frutta, cose per cucinare.. insomma.. un'accoglienza bellissima. L'appartamento è in centro, in un contesto molto bello in quanto appoggia sulle mura del Bastione, ma allo stesso tempo è riservato e molto silenzioso. Ho viaggiato parecchio con questo circuito e sono stata in altre case bellissime ma, di tutte, la casa di Francesca è quella che ho preferito. Spero di tornarci presto e la consiglio davvero. E per chi avrà la fortuna di andarci, abbiatene cura perchè è un piccolo gioiello!! Grazie ancora Francesca. super consigliato!!!
Tiziana
2017-02-17T00:00:00Z
La casa di Francesca è splendida, pulitissima, accogliente e arredata con gusto. Molto funzionale, c'è tutto quello che occorre e la posizione è ottima. MI sono sentita a casa. Francesca è una persona squisita, premurosa, mi ha dato dritte e consigli; al mio arrivo mi ha fatto trovare biscotti sardi e frutta fresca....che dire...tornerò al più presto!!!
Gabriella
2017-02-24T00:00:00Z
5 stelle forse sono poche per valutare l'alloggio di Francesca. E' una casa molto caratteristica e accogliente appoggiata al bastione San Remy. Una delle pareti interne è proprio il bastione nella sua naturale bellezza. La casa è arredata molto bene, funzionale e con finiture di pregio. C'è tutto quello che serve per cucinare, lavatrice, asciugatrice, lavastoviglie. Si trova in un angolo molto caratteristico del centro di Cagliari, una piazzetta tranquilla, ma a due passi dalla vita notturna, dai negozi e dai ristoranti. Perfetta per visitare la città. Ci si sente molto "local" a soggiornare qui. Francesca è un host perfetto, c'è stata un'ottima comunicazione. Mi ha consigliato dei ristoranti caratteristici frequentati dalla gente del posto, inoltre mi ha dato molte informazioni in merito a luoghi da visitare e dritte sulla città. Se vedete casa sua libera, prenotatela al volo, è un'occasione da non lasciarsi sfuggire.
Luca
2017-02-06T00:00:00Z
Room Type
Entire home/apt
---
Property Type
House
---
Accommodates
2
---
Bedrooms
Cagliari, Sardegna, Italy
We offer a small room with a bunk bed in an apartment at the beach Poetto. Paul and I are willing to meet new people, hosting them in our small, but cozy space. Perfect for those who appreciate the simple things. We have got a small room with two bunk beds, close to the beach, Poetto, Cagliari. Me and my boyfriend Paul love to get to know new people, who can appreciate our simple accommodation and our life style, made of nice little things.
Tiziana and her partner made us feel so welcome and at home in their beautiful apartment. It is the perfect location for a beach holiday and very relaxing. They gave us excellent recommendations as well as local cuisine. Would highly recommend staying with them!
Caity
2016-10-27T00:00:00Z
Tiziana and her boyfriend Paolo are a lovely, friendly couple. Paolo received us in the afternoon and gave advice about what to do and see in the area. We went to a really nice traditional market together. Everything was cool and without complications. We flat is really good situated near the city beach.
Eva-Maria
2016-09-19T00:00:00Z
It was my first time visiting Sardenia and choosing your place was definitely the right decision. Thank you Tiziana and Paolo for being such a great host and everything you did for me. Your place offers the possibility to relax because its next to the beach and on the other hand to start discovering the south of Sardenia. So... to make it short... molte grazie! :-) Greetings from B-Town.
Marc
2017-03-30T00:00:00Z
Awesome experience in tiziana and paolo house. :-) there were cool, flexible. They know how to welcome poeple ! We had great discussion and meal together and show us what to visit. Thank you so so much much guys! :-) you make my first airbnb awesome ! Good luck for the future ! Remember you are welcome in france !! :-)
Aziza
2016-09-09T00:00:00Z
Room Type
Private room
---
Property Type
House
---
Accommodates
2
---
Bedrooms
Cagliari, Sardegna, Italy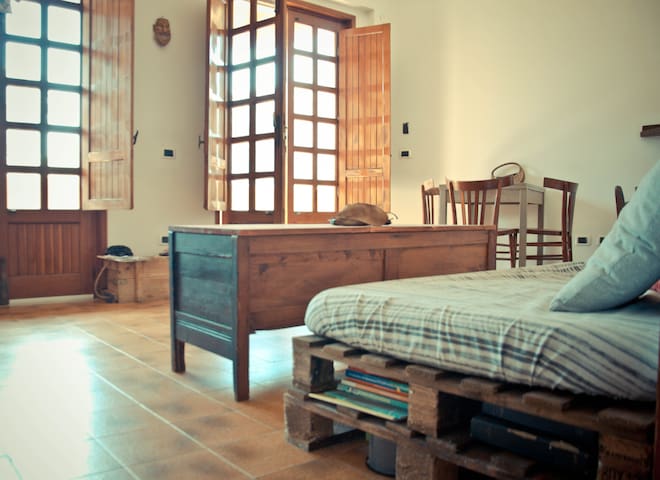 It 'a beautiful old apartment, recently renovated with particular care in maintaining the historic features.
L 'apartment is independent, well furnished, fully equipped for your total comfort for a comfortable stay as if you were at home: washing machine, iron, dishwasher, microwave, large TV, air conditioning and heating. It spreads over two floors: the ground floor there is a lovely bathroom, complete with shower products, towels and hair dryer. On the ground floor is the bedroom with double bed and, on request, a cot for children. I provide blankets, sheets and towels, even those for the sea. In the bedroom overlooking a nice atrium, with washing machine and sink. The living area, which is located on the first floor, is equipped with a fully fitted kitchen with all the utensils and appliances. In the living room there is a comfortable sofa bed. On the first floor there is also a guest bedroom with bunk bed, desk and clothes rack. A request for the little ones, I give over to the table, even the high chair and stroller.
The apartment is located a few steps from the main monument of Cagliari, the Bastion, in a strategic position to reach all points of interest of Cagliari. The main shopping streets are just the beginning of where is my house. You can walk to the Castle district, the medieval heart of the city. It is accessed through the old gates, home to important institutions such as the Prefecture and the Rector, the Cathedral, the bastion of Santa Croce and the Archaeological Museum. It 'a neighborhood full of art and very characteristic, is pleasant to walk but also stop to eat in wonderful places like the Libarium Nostrum or the Antico Caffè. Around the corner is also the Marina district, full of restaurants and clubs.
We can truly recommended Marina's flat for a very good place for living during the Cagliari/Sardinia's destination. We spent a time in high comfortable place with excellent location, close to the main city attractions, shops and communication. Worth to underline is high purity, full kitchen and necessary equipment (eg. Hairdryer, iron, heating, TV, washing machine). The owner takes care of the details, is very communicative and aware on our request. Marina helped us to find the tastiest restaurants (the best pizza is located in the same street as flat!).
Jakub
2017-04-02T00:00:00Z
Room Type
Entire home/apt
---
Property Type
House
---
Accommodates
4
---
Bedrooms
Cagliari, Sardegna, Italy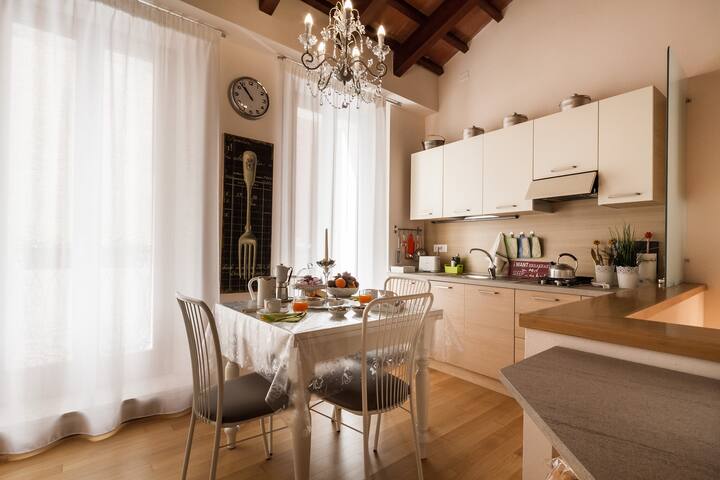 My accommodation is close to the beach. You will like my accommodation for these reasons: intimacy.
Room Type
Private room
---
Property Type
House
---
Accommodates
1
---
Bedrooms
Cagliari, Sardegna, Italy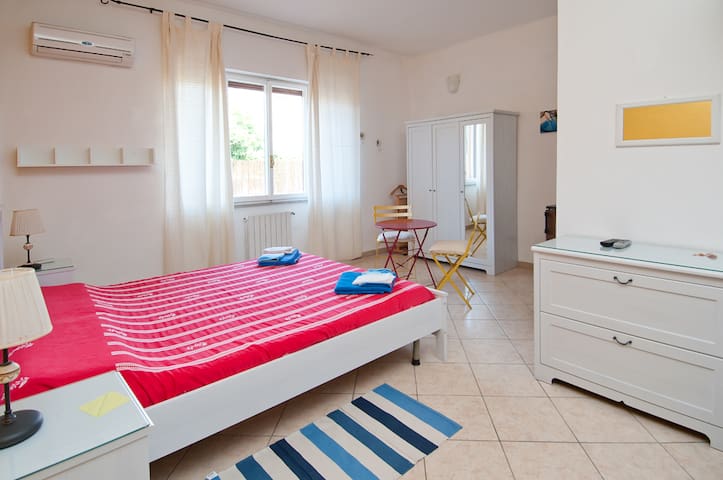 Cozy two-room apartment located in the historic center in the heart of Cagliari, with large living room, separate kitchen, laundry area and bathroom with tub, double bedroom in the loft with adjacent cameretta.Novità in my quarters !!!!! Following the advice of the guests who highlighted the fact that the apartment was a bit dark, I remedied by changing the lighting, I made it very luminoso.Sono satisfied !!!! Thanks for the useful tips to enhance your stay.
the apartment is ideally located for exploring on foot the city, being in the center one step away from the major attractions of the city (shopping streets, major attractions and bus stops).
The Villanova district is like a small town at the center of the city
The host canceled this reservation 43 days before arrival. This is an automated posting.
Lisa
2016-08-08T00:00:00Z
Carla was great. She went out of her way to greet us and help us find parking late at night. The house is lovely, on a very quiet street in Cagliari's Old Town, very close to a ton of great restaurants -- and wonderful gelato at a little place called Intenso just around the corner.
David
2016-09-04T00:00:00Z
Carla and her husband were very friendly and welcoming. The appartement was well located and cozy. I would definitely recommend it for a stay in Cagliari.
Julia
2016-07-31T00:00:00Z
If we had to choose the best place to stay as tourists, we would definitely choose Carla's place! The place is fully equipped and really well designed! We would highly recommend this place. Thank you so much! It was pleasure for us!
Atanas and Joana
2016-07-15T00:00:00Z
Lovely place in the heart of Cagliari! Our stay was well organized and very pleasant.
Daan
2016-08-28T00:00:00Z
Bellissima esperienza ed estrema disponibilità...molto raccomandato :)
Dave
2016-07-25T00:00:00Z
Carla è una host disponibilissima e la sua casa è molto carina e confortevole!
Eleonora
2017-03-28T00:00:00Z
Die Wohnung entsprach der Beschreibung. Leider fehlten noch Angaben zur Mülltrennung und Entsorgung. Parken an der Unterkunft ist leider nicht erlaubt. Der Gastgeber hat uns sehr freundlich empfangen! Vielen Dank dafür. Die Lage ist sehr zentral zur Altstadt. Leider dementsprechend muss man nachts und morgens mit der Lautstärke leben. Das Auto stellten wir 1 km von der Wohnung auf die weissmarkierte Fläche ab ( somit zum Glück kostenfrei ) und erledigten alles zu Fuß. Über paar Empfehlungen in der Gegend hätten wir uns auch sehr gefreut, Busverbindung etwas kompliziert zu durchschauen. Es gibt aber eine App, die die Verbindung anzeigt. Am besten vorher runterladen, in der Wohnung ist kein WLAN vorhanden gewesen. Im großen und ganzen: Wer viel vorhat und früh aufstehen möchte ist die Stadt und die Wohnung für einen Kurztripp sehr gut geeignet. Noch mal vielen Dank an die Gastgeber :-) Liebe Grüße aus Köln
Olga
2016-09-09T00:00:00Z
Room Type
Entire home/apt
---
Property Type
House
---
Accommodates
4
---
Bedrooms
Cagliari, Sardinia, Italy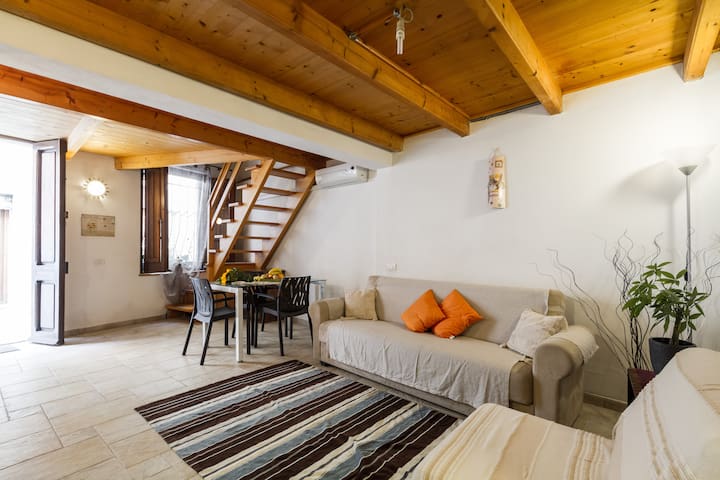 Independent, comfortable, romantic, panoramic suitable for business and leisure 1 double-bed rooms 1 bathrooms and 1 half bathroom 1 living room kitchenette 1 large sofa bed 1 input-study 2 level terraces furnished with a table and deck chairs
with wonderful view terrace equipped with chairs and table and chairs.
The exclusive district (St. Benedict) characterized by commerce and the local bars and restaurants
Very warm welcome on arrival, the host provided us with all the information we needed when checking in and provided us with a map showing us the location of the apartment within the city. The view from the terrace was fantastic and the apartment was clean and modern.
Kyle
2016-10-27T00:00:00Z
This place is truly incredible with amazing panoramic views of the city and just a few minutes walk from the sights and restaurant and bars! Fantastic location and very easy to use as a base. Ginny and family were very helpful when we needed help and advice - would definitely recommend!
Vicky
2016-10-18T00:00:00Z
The apartment is great and the terrace is unbelievable. We really enjoyed our stay in Ginny's apparent. It is a great point to discover Cagliary. City center is in 5-10 minutes by walking. Verbal communication with Ginny was great, but she didn't use English in writing. We had to use (SENSITIVE CONTENTS HIDDEN) translator in order to understand her :) Strongly recommended for staying!
Oleksandr
2016-09-23T00:00:00Z
We really enjoyed our vacacions in Cagliari! The apartment is located centrally and really huge. Ginny even gave our kids some toys to play. We especially enjoyed the rooftop terasse with the view to the castle of Cagliari. Many places to eat and drink good Italien food are nearbye. We can strongly recommend to book this apartment for a some nights to explore Cagliari and the surrounding of Cagliari.
Lothar
2016-08-22T00:00:00Z
The apartment is light filled, with a great view of the port and old districts. The large terrace is a great place to enjoy breakfast, an afternoon nap or admire the sunset. We wish we could have stayed longer.
Glenn
2016-10-12T00:00:00Z
Amazing terrace with views of the old town and city. Perfect for sunset dinners (but too hot during the day). Super modern, clean, spacious place in residential neighborhood only a few minutes walk to the old town. The terrace is shared with another apartment/room, but this belonged to the host and curtains were drawn, so it's pretty much private. Good to have an elevator, only two stairs to climb to the top floor. Food store only two blocks away if you want to get a delicious smorgasbord of Sardinian foods (and wine) for dinner. There was no air conditioning (despite the listing saying so), but a decent breeze with open windows (very hot and humid in August).
Marten
2016-09-01T00:00:00Z
We had a great experience at Ginny's apartment. Everything was exactly as described and shown in the pictures. Convenient location, easy access and very clean. Ginny is a great host, she was very nice to us and our children. We definitely recommend it if you pass by Cagliari! Thanks for everything Ginny !
Paola
2016-08-12T00:00:00Z
Ginny is a nice host. The apartment was nice and clean. Unfortunately we had problems with the shower since the drain was clogged, but since Ginny lived right next to us the problem was solved pretty quick. The communication was ok. Ginny sent us message in Italian and we had to use (SENSITIVE CONTENTS HIDDEN) translation. That was fine with me. Only 4 stars, becauce there was no washing machine but instead a dish washer. And because when we came home from the beach every day and it got a little sandy in the apartment, but we had no items to clean or to at least sweep the floor. Ginny gave us towels and told us at the end of our stay that this would cost us another 20 EUR. This information should have been given to us at the beginning.. and not at the end. Since we already used her towels we had no other option than paying the extra fee. But overall she is a nice host and offered to take us to the airport for 15 EUR, which is cheaper than by cab/taxi.
Thanh-Mai
2016-10-03T00:00:00Z
Room Type
Entire home/apt
---
Property Type
House
---
Accommodates
4
---
Bedrooms
Cagliari, Sardegna, Italy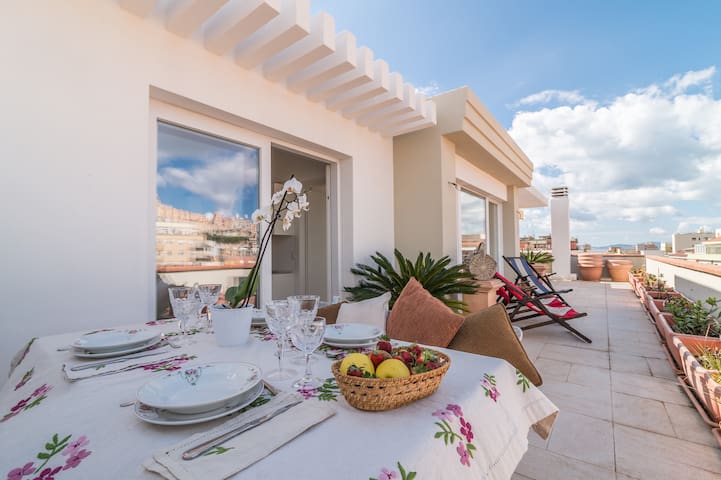 Small detached house in the heart of the city (Villanova) a few steps from the Castle district and the shopping streets. welcoming environment suitable for singles or couples (bed for one and half and sofa bed) .Terrazza overview.
Small fully renovated detached house, ideal for one / two people (exceptionally 3). E 'consists of a living room-kitchen on the ground floor with a sofa bed and a bedroom with a bed 1 square and 1/2 on the first floor, small bathroom and terrace for relaxing and sunbathing.
We had a wonderful stay in Federica apt. The apt is located in the historic centre of cagliary and all "must sees" are reachable within a small walk out of the flat. the flat is rather tiny, but seperated in three levels including a huge outdoor terrace on top. Federica was very nice and gave us some good food advices. Thx for letting us stay in your apt Moritz
Moritz
2015-10-07T00:00:00Z
Fredricas apartment is very nice. The terrace on top of it has a beautiful view and we enjoyed our breakfast from there every morning in the sun. Part from that, the apartment is a bit small, but definitely big enough for a couple. It has all the amendments you need. Picking up and dropping the key was super easy. Also finding the place wasn't too hard. The location is also great, in the middle of the old area. I recommend staying there!
Ylva
2016-10-05T00:00:00Z
Federica's flat is absolutely delightful and Federica was so lovely and considerate to deal with, showing amazing patience even with my millions of questions! The flat has so much character and I loved opening my window to beautiful views of Sardinian rooftops in shades of pinks and yellows and oranges. The roof terrace was an absolute joy and I would take every opportunity to sit up there - it was like my own private sanctuary and a really special thing to enjoy . It was very cosy and clean and Federica and her family were unbelievably kind to me, particularly when I did the most embarrassing thing of 2016 by locking myself out of the flat. I felt terrible taking Federica's family away from her when she had only just had a baby and one of the most special things about my stay was how everyone got together to help me when I really needed it. I was really touched how people who hardly knew me came to my rescue. I of course was totally hopeless being the most impractical girl in the world and the biggest worrier thinking that I was going to miss my flight and not get to see my brother, who had flown in from Australia with my niece and nephew who were meeting me in Copenhagen for a very short time the next day. Alas 2 hours later (!), I was reunited with my cosy little haven and managed to make the plane! Thank you so much to Federica, her family and neighbours for making my stay so wonderful.
Louisa
2016-06-07T00:00:00Z
Federica is a perfect host. Very, very kind and helpful! The apartment is located well, close to the city centre with all the restaurants and bars, but also very quiet during the night. Also it was very clean. The roof terrace is just beautiful!!
Lina
2017-04-03T00:00:00Z
Federica and Sylvia were very kind and carreful to us. The district is just very nice, well situated, and calm wich can be appreciated greatly from the wondeefull terrace.
Jean-Philippe
2016-11-13T00:00:00Z
Great stay in Cagliari at Federica's place. It was everything we needed and had a brilliant roof terrace for coffee in the morning or a quick drink before going out for dinner in the evenings. Very clean too. Will certainly be returning.
Steve
2016-06-10T00:00:00Z
Beautiful compact house in very friendly neighbourhood with everything you need on your doorstep yet so peaceful.Artchetec has done a superb job with space available.We fully used every room and loved each one.The roof terrace is unique and we loved using it at anytime day or night.The main market in Cagliari is only a five minute walk away for superb local produce to take home to eat.Host most kind and helpful.
brian
2016-09-01T00:00:00Z
Federica's flat is very beatiful. With a great terrace. Everything what you need is in the house to make yourself at home. The pictures show the place as it is. The flat is clean spotless. The area is also great, close to the center but nice and relax. Federica was easy to reach and very helpful. I highly recommend it.
Lorena
2016-01-11T00:00:00Z
Room Type
Entire home/apt
---
Property Type
House
---
Accommodates
2
---
Bedrooms
Cagliari, Sardegna, Italy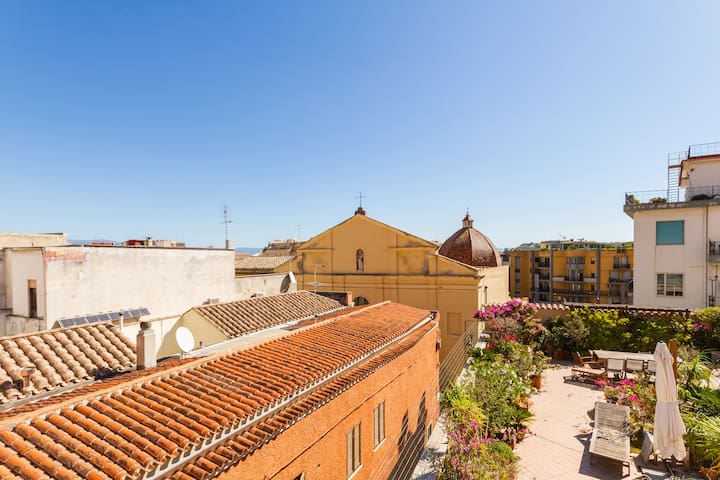 This is the perfect small house just 5 minutes walk to the sea. If you want to enjoy and relax in 1 of the most beautiful areas in the world. Enjoy the beaches,the history, the amazing food, the peaceful and natural environment of Cagliari, Sardinia!
This is the perfect small house just 5 minutes walk to the sea. If you want to enjoy and relax in one of the most beautiful areas in the world. Enjoy the beaches, the history, the amazing food, the peaceful and natural environment of ...Cagliari, Sardinia! Hi There, welcome to Paradise... SARDINIA! We can offer a cosy House in Cagliari (5 min. Walk to the sea) with 1 bedroom e 1Room with kitchen and sofa bed comfortable comfortable . The house can accommodate up to a maximum of 4 people (+ 1 baby coat). The house is bright, cosy e modern small living room with nice kitchen with gas burners, 1 bathroom with shower. Fully equipped and nicely furnished. Nice and comfortable 1 verandas, with table and chairs for outdoor dining during the warm summer evenings, with BBQ . Free TV , microwave, oven and fridge freezer, iron and ironing board, hair dryer. We can provide you about Tourist guide; Bus, Taxi, Ferry boat time table; Map of Sulcis. We can also provide friendly advices about Restaurants, most interesting place to visit, Scenic routes, beautiful beach to spend your day in relax, or best events to enjoy your Sardinian Night Life. All services: super Market ( 3 minutes walk ), bakery, bars, restaurants, pizzerias, pharmacy are within 5 minutes walk. Thanks to an agreement with a nearby market spending comes directly home with a click - It is 900 meters from the sea. - From the house there are 10 km of coastline of fine white spaiggia the famous beach of 100000 : Poetto ! - 1 Km to Calamosca e Sella del Diavolo - 1 Km to Molentargius Park - 40 Km to Villasimius - 15 km from Elmas/Cagliari airport. - 10 mins by ferry boat near Center of City Il piccolo appartamento è situato in un palazzo signorile nei pressi del Quartiere del Sole vicino alla Spiaggia del Poetto. E' stato ristrutturato nel Gennaio 2016 ed è cosi composto: Ingresso indipendente, sala con angolo cottura attrezzato e comodo divano letto, disimpegno e camera da letto matrimoniale. Terrazzo. Su richiesta possiamo mettere un lettino o culla. L'appartamento è dotato di connessione internet wifi, finestre nuove con vetrocamera. L'angolo cottura è dotato di tutti gli accessori e attrezzature per la cottura dei cibi e della sua pulizia. C'è la macchina del caffè, il forno a microonde, posate, piatti bicchieri, tovagliato, TV. Il bagno è attrezzato con cassettiera e phon. Nel giardino condiviso si può pranzare e cenare rispettando spazi e persone. Possibilità di parcheggiare auto o moto all'interno del cortile condominiale. Nel terrazzino c'è uno stendi biancheria con mollette colorate.
The apartment is located in the inn district close to Poetto Beach, just a few meters from the Sella del Diavolo. essential character of the area are green spaces, elegance and tranquility. Released from the building there is a nice playground with benches and greenery ... very nice to see it in the pictures! Nearby there is a shopping center with all shops. Pharmacies, Hospital, Bar Restaurant and Pizzeria, Banks and the Italian Post Office, Games and Amusement Park, Natural Park of Molentargius 5 minutes on foot or by bike, and before us the beautiful cliffs of the Sella del Diavolo where you can make nice walks admiring the Pisana Tower and La Macchia Mediterranea. On summer evenings the beautiful Cagliari meets in Marina Tourism Marina Piccola (under the Devil's Saddle in the photo you can see the harbor and the promenade) In 15 minutes you walk you can arrive in the district Castello, rich in historical monuments and fantastic views, where you can also enjoy a splendid view of the city, tasting aperitifs between the various nightclubs. The Port and the historic Via Roma are approximately 20 minutes walk. Close to the apartment are located, The Municipal Market of Sant'Elia, in front of the stadium of the team of Cagliari. Poetto Beach is well connected by public transport which allow to reach all the city and the Hinterland
Apartment is a small section of Patrick's larger apartment separated by an internal door and any conversations or music can be heard through the door which is not ideal. Building work is still being carried out on the apartment building, A cement mixer and drilling to wake you up in the morning on your holiday is not good!! The advertising pictures shows a black leather sofa bed, this is false and doesn't exist, the fold out bed that is there is poor with no sheets. Pictures also show a microwave in the kitchen which was not there either. The apartment is really small too. As for the airport pick-up, take your own transport. Patrick's choice of vehicle is a written off run into the ground fiat punto, passenger door doesn't open because of crash damage with little room for bags. No working seatbelts in the back and if he brings other gusts along for the ride like he did with me your suite case will be sat on your lap!
Oliver
2016-05-02T00:00:00Z
ospitalità e cortesia, lo consiglio!
Cristina
2016-10-03T00:00:00Z
Room Type
Entire home/apt
---
Property Type
House
---
Accommodates
4
---
Bedrooms
Cagliari, Sardegna, Italy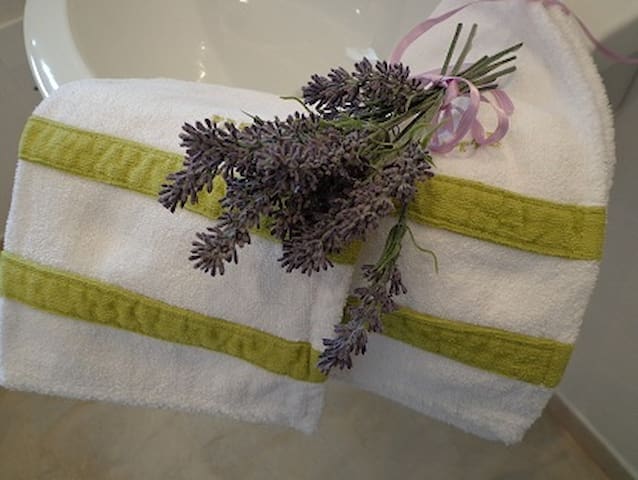 Beautiful apartment in a prestigious building. The apartment is located in one of the most prestigious residential areas of the city, just a few steps from one of the most important archaeological sites in Cagliari, Tuvixeddu.
The LAC Trento Garden is located on the ground floor of a building in one of the most peaceful and quiet of the city. The apartment is within the land area of the building and this allows you to enjoy total peace and quiet as it is about 80 meters from the main road. The LAC Trento Garden is a very bright apartment with five doors windows overlooking the private garden. The garden is furnished and equipped to allow you to take the sun and relax, play sports, breakfast or organize your outdoor dining and relax. With an indoor elevator directly connected with the private garage.
The neighborhood where the LAC Trento Garden is one of the most quiet of the city and is a five minute walk from the historic center.
Room Type
Entire home/apt
---
Property Type
House
---
Accommodates
4
---
Bedrooms
Cagliari, Sardegna, Italy
Pretty outbuilding equipped with all facilities (double bed, bathroom and small kitchenette) in a detached house in typical Sardinian-style campidanese.
The house is comfortable and quiet with a small indoor garden.
Pirri is a village that has been incorporated in the urban area of Cagliari but still retains some of the architectural and cultural features beforehand hinterland Sardinian.
the host was kind and had everything in order. they had a problem woth warm wayer, that can be resolved.
Silvia
2016-12-05T00:00:00Z
The host canceled this reservation 17 days before arrival. This is an automated posting.
Chiara
2016-11-28T00:00:00Z
Ci siamo sentiti subito a casa in questa bella dependance, sia per l'accoglienza e la disponibilità di Antonia che per il tocco di calore che era stato messo in ogni particolare. Tutto era molto pulito e curato con gusto e il giardino dava in più una privacy totale. Per qualsiasi domanda era comunque sempre un piacere poter chiacchierare con Antonia. À bientôt !
Maeva
2017-01-06T00:00:00Z
Antonia e la sua famiglia sono persone splendide. Mi hanno accolto con puntualità, precisione e disponibilità. Sicuramente consigliato a chiunque volesse vedere Cagliari
Andrea
2017-04-02T00:00:00Z
Antonia è molto gentile e premurosa, ci ha accolto benissimo ed è stata molto disponibile!! La dependance è comodissima ed ha tutto il necessario per una comoda e tranquilla permanenza a Cagliari!!
Alessandra
2016-11-06T00:00:00Z
Antonia è gentile e disponibile, l'alloggio piccolo ma molto grazioso e ben disposto - da raccomandare!
Paola
2016-11-22T00:00:00Z
Ho ricevuto un'accoglienza davvero squisita da parte di Antonia che ospitale e premurosa ha fatto di tutto per farmi sentire a casa. La sua dependance è graziosissima, dotata di tutti i comfort e con arredi nuovissimi. Inoltre, trovandosi all'interno del piccolo giardino è molto tranquilla senza essere distante dal centro.
RAFFAELLA
2016-12-27T00:00:00Z
Accoglienza calorosissima da parte di Antonia che mi ha mostrato quello che questa meravigliosa isola ha da offrire, dalla musica alla gastronomia, dalla lingua Sarda alla natura selvaggia, dall'architettura agli eventi culturali che soprattutto a Cagliari abbondano. L'alloggio è stupendo e possiede tutto ciò di cui si possa avere bisogno per un soggiorno breve o lungo. La zona è molto tranquilla, sicura e ben servita infatti si può raggiungere il centro di Cagliari in 15 minuti, gli autobus passano con una frequenza di 10 minuti e fino a tarda ora e c'è inoltre un autobus che va diretto alla spiaggia del Poetto. Grazie mille per l'ospitalità e A SI BIRI ALLESTRU!
Michele
2016-10-16T00:00:00Z
Room Type
Private room
---
Property Type
House
---
Accommodates
2
---
Bedrooms
Cagliari, Sardegna, Italy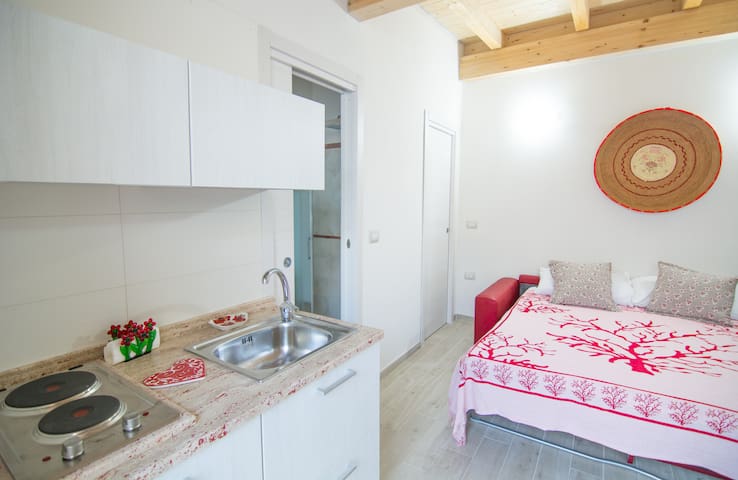 The house offers a double bed, a piano, air conditioning, unlimited wifi, full kitchen, bathroom. Bright and quiet, it is located a hundred meters from the main bus and twenty minutes walk from the center and from the beaches.
And 'possible to add an extra bed at no additional charge for the extra guest. For periods of at least 3 days you can use the washing machine. For breakfast you can decide together.
It 'a very quiet neighborhood with a natural park a few hundred meters and all kinds of shops.
I had a wonderful stay. The place is nicer than it appears in the pictures. Spacious, quiet and well equipped with a little garden. I didn't get to meet my hosts, but the communication was great and they were available to let in despite a very late arrival. Very nice people.
Bassem
2016-08-24T00:00:00Z
WE spent 3 great days in Cagliari and were kindly welcomed by Giovanni and Maria. Their flat is really nice and clean. They were very helpful and recommended us great the places to go.
Cynthia
2016-05-10T00:00:00Z
Giovanni's little apartment is a real gem - a small, but airy, cozy and quiet place that cocoons a couple in Cagliari. He and his sister went out of their way to make sure we had everything we needed - the fridge was full of juice, sweets and treats - and they told us of secret swimming spots and small jazz festivals. Great hosts, easy parking, A/C that works, a local shop that melts the heart, a comfy bed and if you're musical, a piano and a student guitar to keep your fingers in shape. Thanks Giovanni ! We had a great time and will be back! Recommended !! L'accueil de Giovanni et sa soeur était parfait, vraiment parfait ! Ils nous ont bercés avec des petit délices dans le frigo, des essentielles que certains autres notes oublient - huile, sucre, sel - et une chaleur réelle. L'appt est petit mais bien aménagé et avec son plafond assez haut, reste bien airé, lumineux et plaisant. Le clim marche très bien et le lit est confortable. Le parking est très facile et il y a un petit magasin très proche a l'ancien qui fait rêver ! Très bonne affaire, vraiment conseillé! A bientôt Giovanni !
Adam
2015-07-12T00:00:00Z
Giovanni é una persona gentilissima che ci ha accolto molto calorosamente, dandoci tutte le informazioni necessarie. La casa é piccola ma vivibile per due persone, é climatizzata e tutto é perfettamente funzionante.
marco
2015-07-31T00:00:00Z
Io e il mio ragazzo ci siamo trovati benissimo. Giovanni è disponibilissimo: ci è venuto a prendere alla fermata del bus, ci ha consigliato ottimi posti per mangiare, ci ha dato tutte le informazioni di cui avevamo bisogno e ci ha gentilmente fatto lasciare le valigie nell'appartamento oltre l'ora di check out. L'appartamento è spazioso, situato in un quartiere molto silenzioso, letteralmente a 2 minuti a piedi dalla fermata dei bus con cui in 10 minuti si raggiungono il centro e le spiagge del Poetto e di Calamosca. Nella dispensa abbiamo trovato alcune bibite e snack che abbiamo molto gradito, e utilissimo è stato l'ombrellone a nostra disposizione. Unico neo, il divano letto un po' scricchiolante e la doccia senza piatto doccia che rende difficile tenere in ordine il bagno, dettagli che comunque non ci hanno impedito di approfittare di un soggiorno piacevolissimo. Esperienza davvero ottima, consigliato!
Magda
2016-07-25T00:00:00Z
Nous avons été très bien accueillis avec une visite, un matin, du marché de Cagliari, de la vue en promontoire de la ville ainsi que de la plage discrète fréquentée par les Cagliaritains. Nous avons trouvé ce moment vraiment sympathique et chaleureux. Nous avons pu partagé et échangé sur la vie en Sardaigne en général. Le logement est bien situé pour des personnes sans voiture par un service de bus approprié et efficace (1,30 euros pour 90 mn par personne).
jean paul
2016-09-29T00:00:00Z
Nous avons été très bien accueillis par Giovanni à notre arrivée, l'appartement est tel qu'il est décrit , très confortable et sympa! Nous n'avons aucun point négatif sur notre séjour et sur l'appart, Giovanni est super sympa et accessible alors n'hésitez pas je vous le recommande vivement si vous allez à Cagliari , d'autant plus qu'il y a des bus un peu partout juste à côté qui vous emmènent ou où vous voulez que ce soit à la plage ou au centre-ville en dix minutes environ!
Sami
2015-09-17T00:00:00Z
Giovanni est une personne très gentil et très à l'écoute . Il est là si vous avez un problème également .. L'appartement est très bien et plus grand que sur les photos. Les bus sont pratiques pour rejoindre le centre ville et la plage de Poetto ou calamosca. Cagliari est une ville à voir avec ses bonnes glaces... !!!
Eve
2015-08-20T00:00:00Z
Room Type
Entire home/apt
---
Property Type
House
---
Accommodates
2
---
Bedrooms
Cagliari, Sardegna, Italy
Private room in the heart of Cagliari. Stampace historical and central district, from which you can easily reach any part of the city, beaches and nightlife.
We've been just one night at Camilla's place. It' cozy, clear and spacious. The room has balcony and is near the railway station and historic city. She is very kind and you can speak with her just in Italian. Thank you for the nice stay.
Tijana
2016-07-21T00:00:00Z
Super centrally located room with a private terrace for guests and a large bathroom with full bath! It is right next to so many great museums and historical sites, not to mention super close to the train and bus stations, which was great for me since I take public transportation everywhere. (By the way, if you are here to visit historical sites, I would recommend taking the "Trenino Verde" of the city, which you can get in Piazza delle Carmine, about 2 min. away on foot, and you can take the bus to the super popular Poetto beach right from Piazza Matteotti, again about 5 min. away on foot!). It is not a bed and breakfast (i.e., no food provided for breakfast), but there is a kitchenette with a full fridge and a real freezer which was so great to have and I did use to prepare my own meals to eat on the terrace. :) Camilla is a wonderful hostess. She does speak only in Italian, not a problem for me since I am fluent, but she is a good communicator and I think even if you don't, you could get by. She is also very available for any and all concerns (she even met my friend and I downtown and led us to her place so we wouldn't get lost!), we traded (SENSITIVE CONTENTS HIDDEN) numbers and (SENSITIVE CONTENTS HIDDEN) pages. On my last night there, she even treated me to dinner! I feel like I had a very pleasant stay and, more importantly, a new friend. The bad news for me--the extremely low ceilings. I am almost 6' tall (1.8m) and kept hitting my head, even though I was being careful. I finally had to walk around hunched over, which just didn't work for me after three days. Everything else was great, but this really would be a problem if you're over 5'6"'or so. Also, there is no air conditioning, but Camilla provided me with a fan, and you can leave the windows open all night and enjoy the peace and quiet at night and the birds singing you awake in the morning! :) Overall, a great experience. Highly recommended! Camera super situato in posizione centrale con una terrazza privata per gli ospiti e un ampio bagno con vasca! È proprio accanto a tanti grandi musei e siti storici, e super vicino alle stazione ferroviaria e degli autobus, che è stato grande per me da quando prendo sempre i mezzi pubblici. (A proposito, se siete qui per visitare i siti storici, vi consiglio di prendere il "Trenino Verde" della città, che si può prendere in Piazza delle Carmine, e si può prendere l'autobus x il Poetto dal vicinissimo Piazza Matteotti!). Non è un bed and breakfast (cioè, senza cibo fornito per la prima colazione), ma c'è una cucinetta con frigo di cui mi sono approfittata per preparare i miei pasti da mangiare in terrazza . :) Camilla è una hostess davvero speciale. È anche molto disponibile per qualsiasi preoccupazioni (per esempio,...
Maria
2016-07-01T00:00:00Z
Camila is a very nice, friendly and charming woman. We enjoyed our stay in her flat, which is really very well located. The only thing is, that my tall boyfriend always hit his head, because of the pitch of the roof. So either you are very considerate with your movements or you´re small.
elxe
2016-07-24T00:00:00Z
First of all: the best thing about this property is it's location. It is right in the city centre; Piazza Yenne is literally 2 minutes walk - it has bars, restaurants and shops. It was awesome to be able to walk back home after a night out. Second best thing is the little roof terrace that comes with a room - it was perfect for breakfast and pre-dinner drinks and just a good way to relax :) Overall, our experience with this property was bittersweet. We arrived at around 2PM and tried to call the owner (Camilla) about 20 times but noone was responding. Around 2.30-3PM we got a call back from saying they were expecting us at 4PM (we informed Camilla we will arrive at Alghero airport for 10AM...). We were checked in by a friend of Camilla's who showed us around however did not tell us about the broken toilet flush - it took us a while to figure out how to operate it. And the worst thing was coming back from the beach, covered in sand and realising that only one person can use the shower before hot water runs out. It happened a few times and it was really annoying... Besides that, we really like the place and everything that came with it. The apartment was AMAZING and we even had a little kitchen area to use. I would recommend to stay with Camilla and I will do so if I ever come back to Cagliari.
Marija
2015-09-03T00:00:00Z
We had a great time in Cagliari at Camilla s Place. The room is clean an cozy and in a perfect location in the city center of cagliari. We would definitely come back
Nina
2015-08-27T00:00:00Z
Nice welcome, comfortable bed. The room has a private bathroom and kitchen and is in the 'loft' part of the house. We enjoyed our stay here. 10 mins walk to the bus, train and port which was handy. Only thing we didnt like was that the wifi wasn't reliable at all and didnt work in the room. Also this room has a. Ery low ceiling and even for a short 5foot 10 guy I hit my head a lot. We werent really told any info on check in and had to ask for everything we needed including info but all of these negatives are relatively small and would recommend this place.
Darren
2015-08-22T00:00:00Z
Camilla was a nice host and quite flexible regarding the arrival time. The room is nice and clean and as shown on the pictures. The location of the flat is perfect and you can explore the old town of Cagliari by foot. I would definitely recommend to stay at Camilla's place.
Hannes
2016-09-18T00:00:00Z
Before our trip to Cagliari I wrote Camilla that we will come at around 10:30 am. She said that somebody will meet us because she s at work. But when we arrived nobody waited for us and Camilla didn't answer on messages. Luckily a guy who was renting another room let us in and we were able to leave our baggage in the apartment. We return at 14:30 and were able to check-in. The situation was not very nice as we had to change our plans for this day. It was extremely hard to communicate with Camilla as she doesn't know English and we don't know Italian. We used Translate app and that is why there was another unpleasant misunderstanding with moving to another room. The room is like on the photos, clean and is located in the center. The ceiling is very low and we hit the heads often. The terrace view is on the roofs and is nice. Though it is quite loud in the evening and at night because of open pub nearby.
Julia
2016-06-19T00:00:00Z
Room Type
Private room
---
Property Type
House
---
Accommodates
2
---
Bedrooms
Cagliari, CA, Italy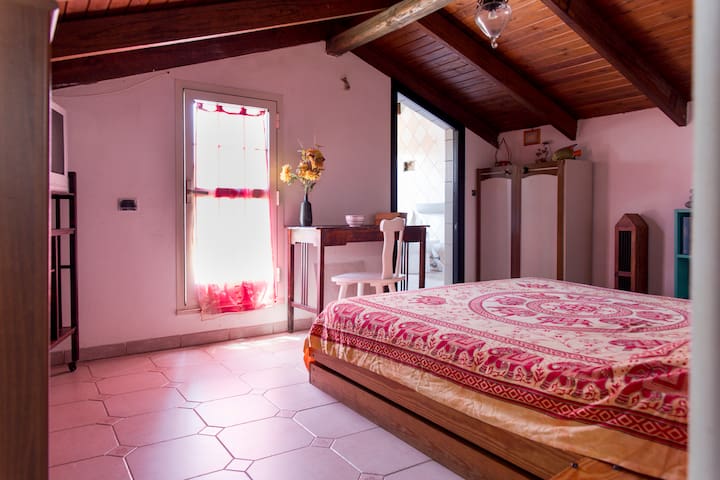 My accommodation is suitable for couples, lone adventurers and families (with children).
Room Type
Entire home/apt
---
Property Type
House
---
Accommodates
4
---
Bedrooms
Cagliari, Sardegna, Italy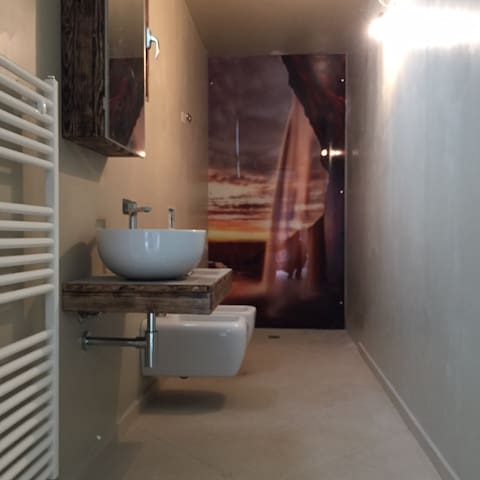 Casa Eleonora is an elegant flat located in a strategic position, nestled in the old streets of Cagliari. It's an intimate place where you'll comfortably benefit from your privacy and an ideal pied-a-terre to discover Cagliari.
Casa Eleonora is an elegant flat nestled amid the old streets of Cagliari. It is a quiet and intimate place where you will comfortably benefit from your privacy bu also an ideal pied-a-terre to discover Cagliari in all its beauty: sited ina strategic position, it allows you to reach all the major interest spots, shopping streets, nightclubs in a walking distance and the crystalclear sea and sand of the famous Poetto beach is just 15 minutes away by bus. Casa Eleonora has been recently refurbished and it is equipped with all the confort and facilities you may need to fully enjoy Cagliari.
Villanova is the youngest of the four historical quarters of Cagliari and its construction on the east side of the Castello hill began in the 20th century. Nowadays, Villanova is one of the most attractive and lively parts of the town. In fact, via Garibaldi is the shopping street par excellence, and its residents and tourists are welcomed to the various restaurants and nightspots located in its narrow streets and typical alleys.
The apt is great and Daniele was very helpful and accommodated us for our arrival and departure. The location is very enjoyable at walking distance of the city center. The only issue for us was that we did not get any wifi which was a bummer as we needed it. We also had a power cut at night so stayed for an hour without lights. Daniele was reactive and came to fix the issue.
Nadege
2016-05-10T00:00:00Z
Really nice, clean and spacious apartment. Perfect for two people. Good location and a great, comfy place.
Joe
2016-07-11T00:00:00Z
Daniele's apartment is right in the city center, few minutes walk to the Castello but also to the train/bus station. Centrally located but also quiet flat in the backyard of the building. Very comfortable bed, also the sofa in living room perfect for a rest after sightseeing of picturesque Cagliari :)
Karolina i Krzysiek
2016-11-16T00:00:00Z
Daniele is a welcoming and helpful host. He speaks good English and helped us find local places of interest. The apartment and facilities are accurately described; we found the washing machine useful as we stayed in the apartment for a week. We had no problems with wi-fi, unlike an earlier guest. The neighbourhood is very quiet. The apartment is 20 minutes from the station on foot; and 10 minutes from car parks at the Port or the multi-storey car park in Via Regina Elena. The Bastion and Castello are only 5 minutes from the apartment. Next time we visit Caliagri we would love to stay in Daniele's apartment!
Martin
2016-06-17T00:00:00Z
This is a wonderful little apartment in a back courtyard, very quiet. It is a fairly new build with comfortable seating and bed. Lots of room for our things. The wifi was excellent and the kitchen well equipped. Location is perfect, just off Independence Square. Be ready for a walk uphill from the marina area though. Calgairi is a hilly town
Patricia
2017-01-19T00:00:00Z
Lovely apartment situated within walking distance of all main city attractions. The port and main train station was only 10 minutes walk away. Bus routes to the beach were 10 mins walk away and bus takes about 20 minutes to Poetto Beach. Internet , air con, oven, shower worked perfectly fine. TV channels are mainly in Italian, but we were not watching it much. So its not an issue. Washing machine is easy to use and there is a large outside washing line. There were lots of clean towels and bed linen in the cupboards if we needed them. The apartment was secure, very safe and clean. We felt comfortable staying here. If I were to visit cagliari again I would like to stay here. Overall i would recommend this apartment.
Naomi
2016-09-19T00:00:00Z
It was so amazing Many thanks Daniele !
hajar
2016-07-30T00:00:00Z
So the appartement is like on the picture, really well based. All was fine ! Thank's daniele !
julien
2016-04-25T00:00:00Z
Room Type
Entire home/apt
---
Property Type
House
---
Accommodates
2
---
Bedrooms
Cagliari, Sardegna, Italy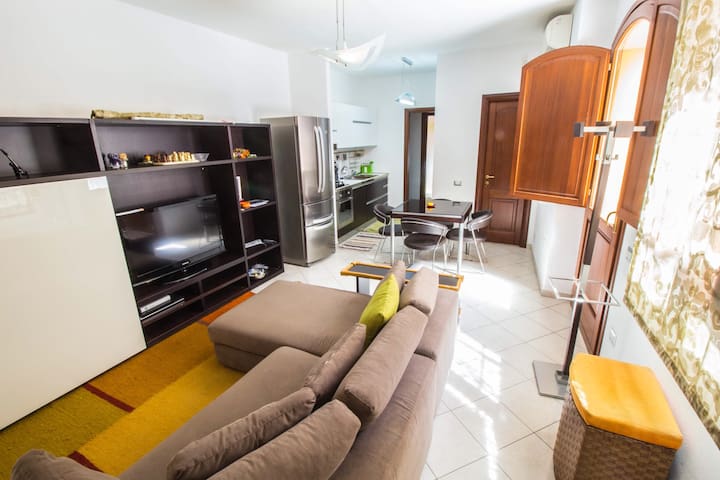 My accommodation is close to public transport, the beach and activities for the family. You will like my accommodation for these reasons: the location, the neighborhood and the people. My accommodation is suitable for couples, business travelers and families (with children).
L'alloggio di Antonella è una casa vera e propria, con tutto il necessario per un soggiorno breve e più grande di ciò che appare in foto. Era esattamente ciò che cercavo perché, con una macchina, si può raggiungere il centro di Cagliari in 10 minuti. Un unico appunto: le risposte agli SMS e ai messaggi via AirBnb potrebbero essere un po' più rapide.
Paolo
2017-04-04T00:00:00Z
Bella e grande casa della nonna. Ci piace tantissimo. Grazie a Antonella per la frutta e i cornetti per colazione. Grazie per l'accoglienza calorosa.
Kévin
2016-10-22T00:00:00Z
L'appartamento è molto ampio, molto più che nelle foto, come accennato la stufa è molto pericolosa, e in periodi freddi come questi è necessaria qualche altra forma di riscaldamento.
Alessandro
2017-01-29T00:00:00Z
Un ottimo appoggio. La casa in foto non rende come dovrebbe, è molto grande spaziosa e accogliente, al contrario di come sembra in foto . Dotata di ogni comfort. Antonella è stata molto gentile e ci ha lasciato i nostri spazi. Ci ha lasciato la colazione per il giorno dopo. Facile e raggiungere in macchina.
Erzsebet
2016-10-29T00:00:00Z
Una bellissima casa nel cuore di Pirri, facile da raggiungere e zona molto silenziosa. Grazie Antonella sei stata molto gentile.. Spero tornarci presto.. Saluti
Luca
2017-03-26T00:00:00Z
Room Type
Entire home/apt
---
Property Type
House
---
Accommodates
3
---
Bedrooms
Cagliari, Sardegna, Italy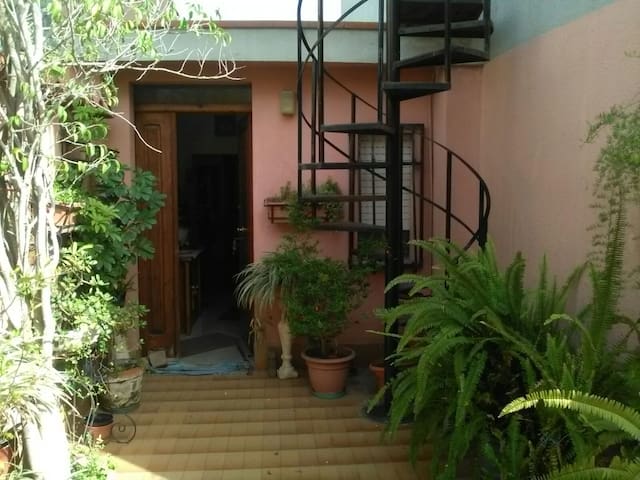 confortevolie and modern home, located in a strategic position to reach the major city attractions, and beautiful beaches.
Room Type
Entire home/apt
---
Property Type
House
---
Accommodates
7
---
Bedrooms
Cagliari, Sardegna, Italy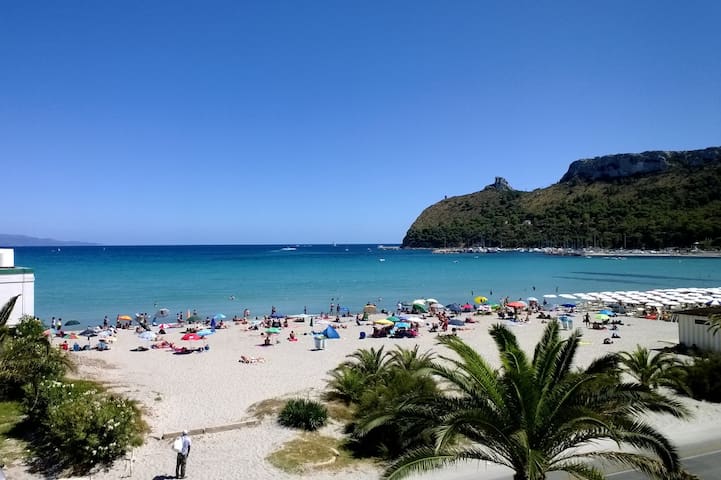 Living in the historic heart of Cagliari will allow you to be inebriated by colors and perfumes of the city! The terrace will make you enjoy the view over the rooftops, towards the upper town and the sea, while resting under our warm sun
What greater particularity than living in a study of Architecture? The cultural association Barduffùla manages the accommodation for tourists and guests within this space, created by three engineering - architects: Erika, Stefano and Valentina. The accommodation is an tree-storage historical building recently refurbished and each floor has its own independence. The ground floor, in direct connection with the neighborhood, is the common area, with a corner kitchen (it is complete of all the furniture and tools, including microwave, oven, coffee machine and also washing machine) and a relaxing area with sofas and bookcase available for guests. The second floor with bedroom, bathroom and terrace, looks at the historic center of Cagliari, with a panoramic view of the roofs of the neighborhood and sight the sea at their back. It leads directly to the attic wood in which it is located a relaxing-tea room and a reading corner for the guests. From the terrace guests can enjoy the view of the historic center of Cagliari, see the roofs of the neighborhood and sight the sea at their back. The first floor is the working space of the architectural studio, and it is used only during working time.
Stampace is the most ancient area among the four historical districts of Cagliari. Originally it was the district of merchants and artisans and today it is still possible feel the atmosphere of "village within the city". The urban layout is mainly characterized by restored historic houses and palaces that overlook the narrow stone streets, creating an atmosphere of conviviality between the residents of the neighborhood. Connected with private homes there are the seven churches, each with its own history and its own different peculiarity. In particular Stampace is the district devoted to S.Efisio, protector off all the island, indeed from the S.Efisio church (200m from the house), starts the procession on May 1, an event that takes place since 1657 and which attracts thousands of devotees and tourists from around the world. Living in Stampace allows to perceive the atmosphere of the preparations for this event, managed by the brotherhoods, which are held throughout the year, and intensified since the end of April.
Very welcoming and easy going hosts, I felt very welcome. The neighbourhood is perfect as there are lots of places to eat and drink. We arrived past midnight and still found places to sit and have a snack.
Olumide
2015-09-18T00:00:00Z
We had a really nice stay in cagliari thanks to our host : stefano erika valentina. Stefano wlecomed us with a lot of good advices on restaurants, trip, activities and bars. The house is very nice with a lovely balcony --> good place to take the "aperitivo". Thanks to them for their flexibility as well. For sure we will go back !
valentine
2015-05-09T00:00:00Z
We really enjoyed staying here
Jonathan
2015-09-08T00:00:00Z
Great host and great accomodation in Cagliari. Stefano answered all our (many) questions and recommended the best places to see in Sardinia. The appartment is located in walking distance from everything needed in Cagliari; for the rest there is a bus or simply explore by renting a car to go beyond the city.
Adela
2016-03-31T00:00:00Z
Our stay in this place was great. Lovely apartment with a terrace from which you even see the sea! Very clean and good location too. Host were nice enough to wait late because we had trouble with our baggage and our flight was delayed and gave us some good tips for food and drinks. Would more than recommend staying here.
Daan
2016-09-18T00:00:00Z
My girlfriend and I we really enjoyed our time in the beautiful apartment with the great terrace. Everything was super clean and nicely decorated when we arrived. Stefano, Erika and Valentina welcomed us and they were great hosts and took care a lot. Stefano gave us a lot of helpful tips and he even organized a barbecue for us that we could make a delicious salmon on our terrace. The house has three floors. The first floor is the living room with the kitchen and the washing machine. We could use both all the time. In the second floor Stefano, Erika and Valentina have their office. They were sometimes there during the day but because of the doors we did not even notice them. But we could knock the door whenever we needed help or advice. Your room will be in the third floor with its own bathroom and the terrace, which I already mentioned. Everywhere are windows that you can open so you feel free. The area in which the house is located is great. We almost never had problems to park our car and you can go by foot to explore the beautiful city of Cagliari. All in all we really enjoyed our holiday in Sardinia, not least because of the great accommodation. Thank you very much Stefano, Erika and Valentina! We loved it! Top-knotch :)
Tobias
2015-05-17T00:00:00Z
I am familiar with the area so not applicable
Diane
2016-11-03T00:00:00Z
A very nice location, in the center of the old city, in the very nice and lively town of Cagliari. I had pretty much the entire house to myself. Over day the owners would be working in their architecture office on the 1st floor, but I almost never saw them since I was away most of the day. The house is in one of the four old parts of Cagliari, in a quiet area. You wake up with the sound of the swallows flying around. The roof terrace is really nice to enjoy a glas of wine at night and cool down a bit. The kitchen has all you need and even a washing machine for those of you staying longer (I was there for two weeks and thus made use of it). And an important detail since I was there for work: the internet connection (wifi) works perfectly and is rather fast. I would definitively book it again!
Alexandre
2015-07-05T00:00:00Z
Room Type
Entire home/apt
---
Property Type
House
---
Accommodates
2
---
Bedrooms
Cagliari, Sardegna, Italy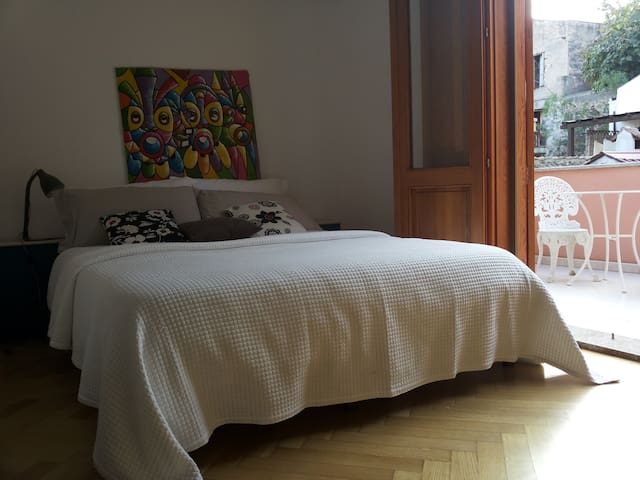 My house is in the heart of the lively and colorful fishermen's Marina district, a short walk from the marina. In every corner of the neighborhood you can find typical craft shops and trattorias.
The environment is large, bright and friendly
You can walk in a few minutes all the most characteristic neighborhoods of the city: Stampace; the medieval quarter of Castello with its walls and its scenic ramparts; Villanova. And if you like to enjoy the beaches around you can take a bus to the Poetto, the beautiful beach of the city, or always with a bus service to get to all the beaches of the south coast: Pula; Santa Margherita; Chia .... or the east coast Villasimius; Costa Rei ...... up to Tortolì
It is a very nice and clean appartment. Be aware of the many stairs the appartment is on three floors with very narrow stairs.
Elin
2015-10-12T00:00:00Z
The surprise was, that in fact this is an entire house, not an apartment. The interior was stylish. Also there is a nice terrace on the roof. The host was very friendly and helpful. Recommended!
Artūrs
2015-07-11T00:00:00Z
We were very happy to stay in Angelas apartment, clean, charming and situated in the middle of everything. And with a terrasse.
gitte
2016-10-24T00:00:00Z
It was an amazing trip to Cagliari, the host was amazing people, very welcoming and nice. Everything was easy to find, very close to main bus and train station, just about 5-7mins. Location was ideal in the centre of the old city. Absolutely loved it.
Sandra
2015-10-03T00:00:00Z
Room Type
Entire home/apt
---
Property Type
House
---
Accommodates
4
---
Bedrooms
Cagliari, Sardegna, Italy