Spazioso bilocale sito nella splendida zona dei laghi. La posizione è ottima per raggiungere diversi punti turistici d'interesse: Palude Brabbia, Percorso Ciclabile lago di Varese, Navigazione isole lago Maggiore, Isolino Virginia, S.Caterina Del sasso. La casa si trova a soli 50 metri dalla spiaggia del lago di Monate (una perla per la sua fauna,flora ed incontaminazione). A 15 km da Malpensa e Varese.Tutti sono benvenuti!!
L'alloggio è uno spazioso bilocale con accesso autonomo e fornito di cucina con stoviglie ed elettrodomestici. C'è uno grande armadio a muro ed un piccolo armadio in camera da letto. La zona giorno è ampia e fornita di comodo divano e tavolo allungabile con sedie. La casa dispone di un patio piastrellato esterno (20 m2), dove poter mangiare griglia o prendere il sole durante la bella stagione. Incluso nel prezzo sono presenti due comodi posti auto.
La zona in cui si trova l'alloggio è molto tranquilla, a solo 50 metri si potrà ammirare il fantastico lago di Monate, oppure fare tranquille passeggiate immersi nelle stradine che portano alla parte alta di Monate detta " al Castello" .
Proprietaria disponibile nelle informazioni e nel supporto alla risoluzione dei problemi
cooperativa
2017-02-07T00:00:00Z
Room Type
Entire home/apt
---
Property Type
Apartment
---
Accommodates
2
---
Bedrooms
Roncaglia, Lombardia, Italy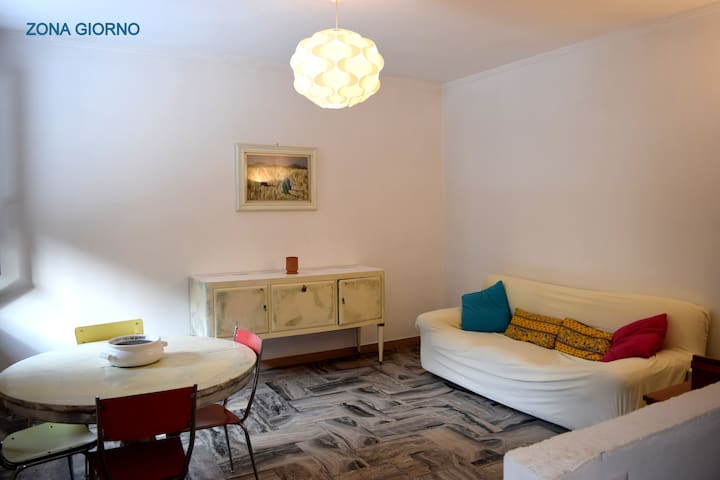 Hello everyone! We are pleased to invite you to our lovely apartment a few metres from Varese Lake. The house is located in a strategic place because in a few minutes you can reach restaurants, supermarkets and other beautiful attractions to enjoy your holidays.
Is 50mq duplex apartament in a condominium: - 1st floor: living room with a sofa bed and a kitchen (fridge, kitchen corner with gas stove, dishwasher and a dining area with extendable table with 4 chairs) - 2nd floor: bedroom and bathroom - Room and private bathroom - Living room with TV - Kitchen with some welcome food and drinks - 2 small terraces
Gavirate is a place sorrounded by nature, and it's located in a strategic position because in a few minutes you can reach the most beautiful places in town. We would like to suggest you what to see or do during your holiday in the city: - One minute walk from the house: the bike path of Lake Varese (28 km long) - Lake Varese, Lake Maggiore with the Borromean islands, Lake Como, Lake Monate, Lake Ghirla. - The Natural Park of ''Campo dei Fiori'' and Sacro Monte - Golf course of Luvinate - Olympic swimming pool of Comerio 20minutes by car from Swiss city of Lugano, Locarno, the Casino of Campione. If you are interested in some shopping you must visit Varese (city centre), Milan and the biggest outlet of Europe, Fox town in Mendrisio. Distances: - Gavirate rowing club: 200m - Supermarket: 1.3km ''Centro Commerciale Campo dei fiori'' - Train station: 1.2km Trenord - Milano Fiera / EXPO 2015: 60km - Milan Malpensa airport: 45km - Bergamo airport: 106 km - Milan Linate airport: 80 km - Milan: 63 km
Room Type
Entire home/apt
---
Property Type
Apartment
---
Accommodates
3
---
Bedrooms
Gavirate, Lombardia, Italy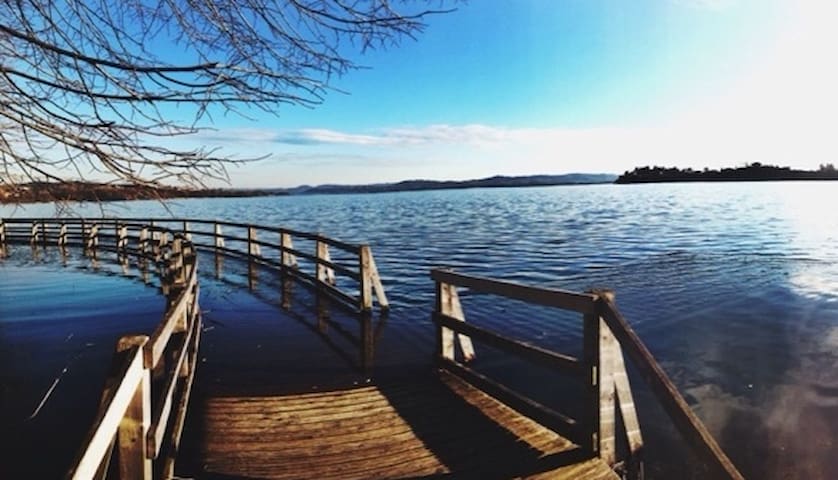 My accommodation is close to close to the Lake and other major lakes, close to the city but in the countryside, is a large studio perfect for couples but also suitable for families of 4 persons. a large room with 5 beds is separated from the kitchen and bathroom. It offers outdoor area equipped for eating. It has a private swimming pool of the guests as well as the tennis / basketball / football with doors. Ample parking
We hade a great time there! Francesca is a very kind person! Thank you very much!
Yannic
2016-08-29T00:00:00Z
Everything was perfect
Daniela
2016-08-01T00:00:00Z
Endroit au calme, joli, vue dégagée. Avec nombreux équipements piscine mais aussi ping pong, terrain de tennis ... Accueil très chaleureux par francesca, on s'y sent bien comme chez soi! Super bed and breakfast!!!
Berenice
2016-08-11T00:00:00Z
Room Type
Entire home/flat
---
Property Type
Apartment
---
Accommodates
4
---
Bedrooms
Besozzo, Lombardia, Italy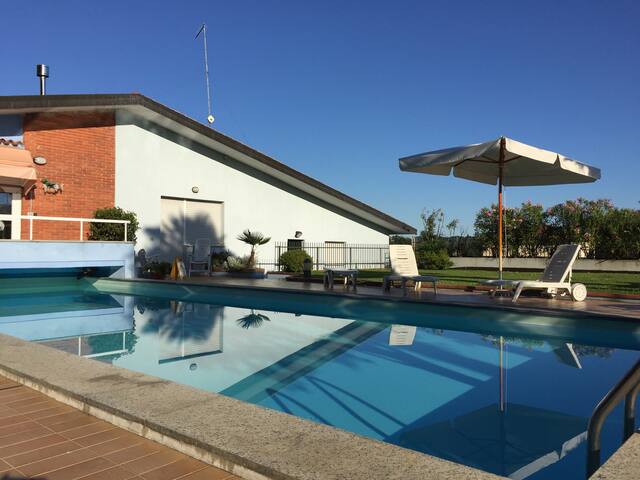 Appartamento al primo piano di casa colonica lombarda dei primi '900,composto da 2 camere da letto matrimoniali,cucina attrezzata,bagno con vasca e doccia,riscaldamento a metano termoautonomo, box per un'auto,cortili e giardini (zona stenditoio all'aperto)condivisi.Vicino al fiume Bardello. Parcheggio gratuito comunale adiacente.Ottimo per vacanze ai laghi, visite culturali, soggiorni di lavoro.
Le camere sono spaziose così come i servizi. La cucina è predisposta per cuocere cibi sul gas o elettricamente,frigorifero con comparto freezer a disposizione. Il bagno è ampio con vasca e doccia,armadietto per effetti personali,scaldasalviette (nel periodo di accensione riscaldamento) e lavatrice. Un termostato permette di personalizzare i gradi e gli orari di funzionamento del riscaldamento a termosifoni.
Zona residenziale, nessuna fabbrica nelle vicinanze, direttamente sulla SP 50 Adiacente vi è una piccola chiesa dove si svolgono funzioni solo occasionalmente. A 500 mt si trova la Clinica di riabilitazione e cura- Fond. Borghi. A 100 mt un pub/bar. A 50 mt un ponticello attraversa il fiume Bardello e porta a diversi sentieri sino al lago Maggiore- località Monvalle- dopo 4 km.
Room Type
Private room
---
Property Type
Apartment
---
Accommodates
4
---
Bedrooms
Brebbia, Lombardia, Italy
This cute period apartment in Besozzo Superiore, near the lake district of Northern Italy, is set inside a characterful 17th century house, full of charm and history. It's own private entrance leads off the peaceful secular gardens, which are dotted with age-old palm trees. The apartment sits between two beautiful churches off a Via Crucis, and local food shops, bars, restaurants, post office and the station are within walking distance. Ideal for holidays, painters, artists, walkers and writers.
Our home here is unique for its very special qualities. The floors date back to the 18th century and are a mixture of the typical 3D design tiles of the time, and well-worn polished terracotta flagstones. The windows have internal and external shutters and all the fixtures and fittings are original. Set just beside the church you can at times, also enjoy the sound of the choirs and the organ playing to accompany the mass
The area of Besozzo is set near many attractions such as Milan and Varese for an urban experience, the Lakes: Lago Maggiore, Lago di Como, Lago d'Orta, Cernobbio, Lago di Varese. There are also superb views from the mountain tops of Sacro Monte and Campo dei Fiori, the Sasso di Ferro with a cable car up to the top, and the Mottarone above the town of Stresa on the opposite side on the lake. All offer a breathtaking panorama of the entire lake-district of Lombardy.
Room Type
Entire home/apt
---
Property Type
Apartment
---
Accommodates
3
---
Bedrooms
Besozzo, Lombardia, Italy
in the centre of the town of Besozzo, at a junction of two roads, near the railways station, a cosy 2 bedroom + 2 bathroom house. Grade listed building representing the typical Lombardy style architecture. The flat has the original features restored to its splendor in 2013. Besozzo is conveniently located in the centre of the 7 lakes region, with the train station one minute walk away. Trains lead to the centre of Milan or the Milan exhibition centre, to Switzerland and direct trains to and from Malpensa airport. Super convenient. The house is fully furnished, with washing machine and dishwasher. The entrance of the house is at street level, going through a corridor and a stair with a handmade cast iron stair's bannister, you reach the first floor. Original floors throughout the property 100 years old. 1 bedroom with a double bed and a cast iron bed board (found in an antique market is use to be a Tuscan balcony railing). The second bedroom is en-suite with a single bed and a cast iron bed board (belonged to my family, used to be a gate dated late 1800). The sofa in the living room can be converted into a double bed. 5 people can sleep. The kitchen is fully accessorised (pots and pans, plates etc) Bedding and Towels all provided. HISTORY The carriage house origins, date late 1700, originally it used to be a stable and a carriage rest place where horses would be fed and horse shoes repaired. The farrier, would care for the horses, including the trimming and balancing of horses' hooves and the placing of shoes on their hooves. There used to be a large oven where iron could be cast and horse shoes adapted. And the tradition and passion for cast iron stayed in my family since. Positioned on the original path the connected Major Lake with Varese Lake, The carriage house was the rest place half way between the 2 lakes. The property was purchesed by my grand grand parents in the late 1800, when the area was developed, the railways station built and the first electric tram built to replace the horse pulled tram that exited up until that time. In 1914, just before the first world war, the carriage house was transformed into a residential property where my great grandparents were living and in 1957 the ground floor was turned into a retail shop, at that time selling haberdasheries which was my family business for generations
Our 7 day stay in The Horse Carriage House was extremely enjoyable. The facilities were comfortable and modern with a fully equipped kitchen so you could easily cater for yourself. The supermarket is within easy walking distance as are many delicious restaurants - our favourite was near the Lighthouse in the old part of town. We found the location very central - using the local train to visit Laveno or Luino then a ferry ride to the other shore of Lake Maggiore. Alternatively a 10 min drive to Gavirate on Lake Varese to catch a train to Milano. Max was a helpful host and easy to communicate with. We would thoroughly recommend a stay at Max's place.
Jo
2014-08-10T00:00:00Z
I've stayed in Max's apartment for almost 3 months and it was great! Cute city, 1 hour away from Milan, the train station is 2 minutes walking and a 3 supermarkets around
Victoria
2015-12-18T00:00:00Z
Max's place in Besozzo is very nicely renovated and comfy. It is well-stocked with cooking equipment, bedding, a hair dryer, washing machine, etc. And, it's all new! It is very close (one block) to the train station...but that station is not very well-served. I recommend a car, which is an adventure in Italy, for sure, but makes this location great for the area. It is very close (30 min drive) to Lago Maggiore/ IsolaBella..., Lago di Varese and the town of Varese, and Malpensa (45 min to Milan proper). Parking on the street is easy and the pizza place across the street was the best one we tried in the whole region! The only thing to note about the apartment is that it is a little noisy from a big road on one side and the train right near by. If you are a light sleeper, bring ear plugs; but that's just personal. Max was a fantastic host. We didn't get to meet, but he was very responsive, friendly, and attentive by email and he has "people" in the area to help if anything happens. This is a great location for touring about the lake region and relaxing. Enjoy!
Annie
2013-09-10T00:00:00Z
Great apartment in good location close to JRC, the lake and Milan. Max was very helpful and contactable. Thanks!
Sarah
2016-07-15T00:00:00Z
Séjour très agréable. Hôte disponible, A recommander!
Gregory
2016-08-20T00:00:00Z
Room Type
Entire home/apt
---
Property Type
Apartment
---
Accommodates
4
---
Bedrooms
Besozzo, Lombardy, Italy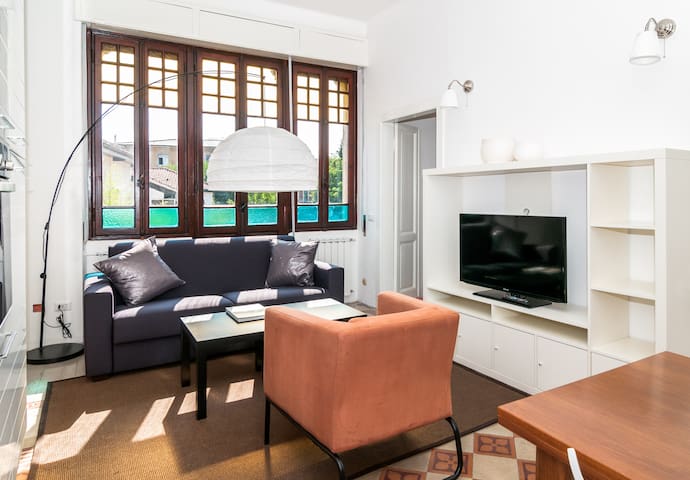 Nice and cozy little apartment in an excellent position just a few km from the lakes of Lugano, Varese and Como. Small room on the ground floor with kitchen, bed and bathroom. Private courtyard to eat outside. Garden. Quiet area
Our house is located 30 minutes Malpensa airport. 50 minutes from Milano
La Tavernetta si trova in una strada privata che costeggia la ferrovia. Zona tranquilla.
L'appartamento di Monia e Lino ci ha entusiasmato dal primo secondo già per la comunicazione cordiale e distesa con Monia. Le foto però non rendono onore a quel gioiellino che abbiamo trovato una volta arrivati: comodissimo per la posizione strategica in mezzo ai laghi, dotato di ogni comfort, caloroso, pulito ed accogliente. Il bagno è stato appena ristrutturato con amore e la cucina è dotata di ogni attrezzatura per chi volesse farsi da mangiare a casa, altrimenti nelle vicinanze ci sono diversi ottimi locali. Monia aveva acceso la stufa la sera del nostro arrivo per farci trovare un piacevole tepore, viste le sere ancora fresche in questa stagione, e preparato una cordiale accoglienza fin nei minimi dettagli. Lei e la sua famiglia sono stati gentilissimi, sempre col sorriso (persino i figli adolescenti! ) e pronti a ogni nostra richiesta. La vicinanza ai binari non è di nessuno svantaggio: l'ultimo treno la sera passa intorno alle 22 e prima di mattina (7) non si sente una mosca, nemmeno il traffico delle macchine non essendo su una strada frequentata. Torneremo di sicuro! Auguriamo a loro ogni bene e di continuare così questa avventura
Marina
2017-03-12T00:00:00Z
Un rifugio romantico dove passare del tempo in serenità grazie anche all'armonia che vige in casa della meravigliosa famiglia di Monia,con suo marito Lino e i loro due figli,Matteo e Fabio. Hanno cercato fin da subito di metterci a nostro agio con piccole attenzioni inaspettate. La tavernetta è molto accogliente,adatta ad una coppia in cerca di intimità.
Gloria
2017-03-18T00:00:00Z
Room Type
Entire home/apt
---
Property Type
Apartment
---
Accommodates
2
---
Bedrooms
Cocquio Trevisago, Lombardia, Italy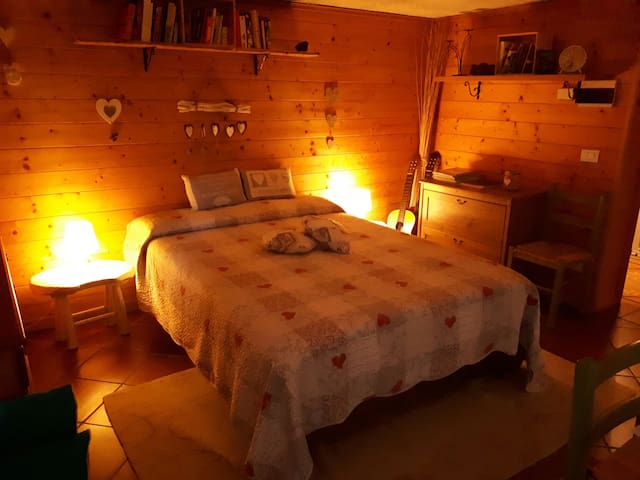 Francesca e Matteo vi attendono a Villa Chiara B&B per un soggiorno unico e speciale, in una atmosfera amichevole e rilassante , durante un viaggio d'affari o una vacanza romantica.. Villa Chiara B&B un oasi di relax sulle sponde del lago di Varese
For people who put a lot of attention to small things, this place would be the best to recommend. Towels, dishes, bed linen, everything complies to 100% super service and 5 starts host. It was an incredible experience. House was absolutely beautiful, very clean, modern and romantic. Breakfast was also unforgettable. Matteo served us very fresh fruits, tasty tea and juice, typical Italian pastries, cheese and meat. They have an incredible garden, where you can make a small walk and play with three hunting dogs. Vila is located close to the horse riding place, lake and other small cities.
Yalo
2016-08-15T00:00:00Z
Room Type
Private room
---
Property Type
Apartment
---
Accommodates
2
---
Bedrooms
Biandronno, Lombardia, Italy
Charming cosy 2BD apartment with an amazing view from a modern loft is a wonderful get away on the lake Maggiore in Ispra, with parking included! Great summer activities are available, swimming pool with a relaxing area, independent area for barbecue and evening events, private access with the boat!
Independent magical surroundings to enjoy as a romantic get away with a private beach and access to the lake with a boat! Fantastic for family vacations with fun summer activities for everyone: waterski, private lessons fly bird, swimming pool area with spacious area for barbecue and other events!
Irina arranged to meet us beforehand and showed us around her lovely apartment and then the pool area with a really nice covered area to relax and enjoy the fantastic view of the lake. She explained how everything worked and told us a bit about the town, the local supermarket and the other towns nearby on the lake. Irina immediately sorted out, without any fuss, any issues or concerns we had throughout our stay. She was a lovely host and made our stay so easy. The weather was really hot and it was fantastic to have a pool to cool down in and the air con really helped its sleep at night. The mosquitos can be a pest when eating out in the evening so be prepared and bring the bug spray. The local pharmacy provided a really effective after bite cream that helped us get over this. Ispra is a lovely small rural town with a surprisingly lovely german restaurant and beer garden! Irina installed wifi for us and this helped us to plan our exploring of Maggiore from the apartment. It was easy to get to over to Zermatt or to Venice as well as having a wide choice of wonderful lake side towns to explore such as Arona and Stresa. The motorway driving is easy (other than some delays getting around Milano) but some of the lakeside raids are narrow & busy and some of the local drivers can be a bit impatient (be careful if you are walking) but almost everyone we met were really nice. The Ferries were great for getting across the lake and getting out to the islands which were fantastic. There was so much to do and see and two weeks were not enough. We will be back ;-)
Gabriel
2016-07-25T00:00:00Z
Fully recommended. Modern apartment with restful lakeview. Huge and convenient parking place. Nicely arranged open air space for a party and barbecue. Additionally-for boating fans-just 400 m away there is Ispra Marina with profesional nautic service for reasonable price. And last but not least: Irina - our charming and helpful host :) Thanks a lot and see you!
Marcin
2016-08-15T00:00:00Z
Me and my 5 friends had an amazing holiday thanks to the apartment and the hospitality of Irina. When we arrived Irina was there to show us the apartment and the pool/chill area. She also gave us her number to contact her in case she forgot to mention something or if we had a problem or question. She always responded very quick. Both the apartment and the pool area have an amazing view on the lake and because of the covered chill area, you can even enjoy the (regular) thunderstorms. My only note is the fact that the pool area and the apartment are approximately 100 meters apart. Altogether I can highly recommend a stay at Irina's apartment.
Milan
2016-08-06T00:00:00Z
Irina ist eine super nette Gastgeberin, sie hat sich immer um uns gekümmert und uns Tipps zur Umgebung gegeben. Die Wohnung ist sehr schön hell und modern, genau wie auf den Bildern zu sehen. Die Küche bietet außerdem eine Nespresso Maschine! Auch die Pool- und Barbecue Area ist schön groß und bietet alles, was das Herz begehrt. Leider hat das Apartment eine etwas ungünstige Lage, es liegt ein Stück außerhalb vom Ort und teilweise kann es recht laut sein. Nichtsdestotrotz haben wir einen entspannten Urlaub verbracht und können uns gut vorstellen, noch einmal herzukommen!
Anna-Maria
2016-09-09T00:00:00Z
Unserer Gastgeberin Irina war sehr kompetent und hilfsbereit. Sie hat das Appartment in perfektem Zustand übergeben. Sie hat uns abgeholt, weil unser Navi den genauen Zielort nicht finden konnte. Das Appartment befindet sich in wunderschöner Lage direkt am See mit eigenem Badesteg. (über die Straße, ca. 2 Min. Fußweg) Ein großer Badebereich mit Liegewiese, Grill, Liegestühlen und überdachter Terrasse ist auch da.
Christine
2016-07-04T00:00:00Z
Room Type
Entire home/apt
---
Property Type
Apartment
---
Accommodates
6
---
Bedrooms
Ispra, Lombardy, Italy
Situated in a strategic area in Gavirate, 10 mins far from Lake Maggiore (Borromeo islands and Stresa), 40 mins far from Milan. The flati s close to transports , bars, tipical Italian restaurants and the stunning cycling path around the lake.
The flat is complitely renewed, with big spaces, and a sunny terrace where you can eat in a quiet and green area.
Clean and well equipped apartment perfect for our weekend away in Northern Italy. Elsa and her partner were super friendly and kindly stayed up after midnight until our arrival after our flight was delayed. Elsa provided great restaurant tips in the area and were always available for whatever we needed. Gavirate was a great location to base ourselves while visiting Lago Varese, Lago Maggiore, Lago Lugano & Lago di Como. Would definitely stay again!
Troy
2016-05-02T00:00:00Z
We recently had the pleasure of staying for five weeks at Elsa's apartment in Gavirate. It was a wonderful experience and we would definitely do it again the next time we are in the area. The apartment is conveniently located to the Gavirate train station and just a few minutes' walk or bike ride from the center of town. It is a bright and modern flat with lots of sunlight and a large wrap-around patio where you can have meals and enjoy the sun in the afternoons. The flat is exactly like the pictures on Airbnb and even better; it is spacious, extremely clean, homey and comfortable. Elsa herself is a lovely lady with a sweet and caring personality. She is easy to talk to, cheerful, and genuinely interested in her tenants. She is always ready to answer questions, provide language help, recommend restaurants and give advice or suggestions about life in Gavirate. Elsa definitely went above the call of duty to make us feel at home; our summer in this idyllic little town was truly enjoyable because of her. In the end, we felt like we were saying goodbye not to a host, but to a friend. Thank you for everything, Elsa!
Debbie
2015-07-06T00:00:00Z
Simply an amazing experience. the apartment is HUGE and comfortable, natural light and ventilation creates an immerse atmosphere of being part of the beautiful northern Lombardia Linen, towels and bed sheets were immaculate and fresh laundered, making one feel at home There is everything you'll ever need to spend few days or longer periods. Elsa and his husband are lovely hosts, they go the extra mile to make sure the stay is great. The entry to the property is simple, safe, and easy access upstairs. There is balcony all around the apartment allowing a pleasant stay at the sun or shadow, depending your mood and the time of the day. Few steps away to the train station (Milano Nord), supermarkets and grcery stores are all walking distance. HIGHLY RECOMMENDED...we are looking forward to return! THANK YOU ELSA...
Oscar
2016-05-09T00:00:00Z
Elsa is a fantastic host with making you feel sooo welcomed and comfortable! The communication before our trip was excellent and Elsa replies immediately to all your questions! We stayed with 4 adults and 2 children in the house, which was very spacious! Even more spacious than in the photos! The house is very clean and well equipped! We can highly recommend Elsas home and would definitely come back or visit any other rentals of Elsa! Thank you Elsa for a wonderful holiday in Italy!
Timothy
2016-08-19T00:00:00Z
Great choice! we staid for 4 nights at Elsa's house and had a great time. the neighborhood, location, the house, the silence. the house was fully equipped with all the necessary things that we needed, Elsa is also really responsive by messages and her son replaced her in showing us the house when she was on vacation for a few days. i recommend to visit the north of Italy through Gavirate as a home base :)
Nir
2016-04-28T00:00:00Z
Had a really lovely stay at Elsa's apartment. We were quite late checking in but she very graciously waited for us to arrive. The apartment is very spacious, we are a family of 5 and it was more then enough room. Such a shame we could not stay longer but hopefully we will be back some time. Many thanks Elsa!
will
2015-08-15T00:00:00Z
That was a great choice for us! As a Rowing Team place was ideal: trainstation Gavirate-Verbano is nearby, 2 km to the rowing center and bicycles in use. Peacefull apartment with Wifi -connections, what else can we wish? Thank You Elsa, we hope we can come also next year !
pekka
2016-04-18T00:00:00Z
Très bel appartement bien arrangé et fonctionnel, avec jolie terasse très spacieuse... le tout comme sur les photos. De plus, les propriétaires sont absolument charmants et disponibles. L'appartement se situe près du Lido de Gavirate, un des plus beaux endroits au lac de Varese. Bonne connexion internet. A conseiller vivement!
Savina
2015-12-24T00:00:00Z
Room Type
Entire home/apt
---
Property Type
Apartment
---
Accommodates
6
---
Bedrooms
Gavirate, Lombardia, Italy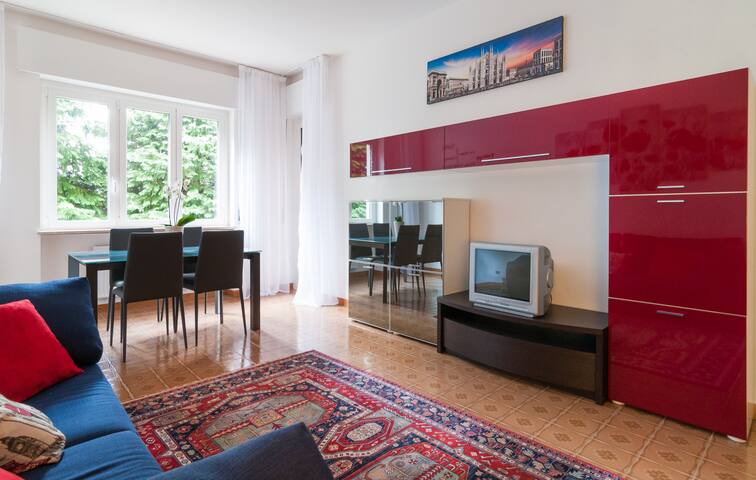 Il mio alloggio è vicino a Lago Maggiore, Lago di Varese, Lago di Monate, Lago di Comabbio. A due km Dal Centro commune di ricercari di Ispra. Ti piacerà il mio alloggio per questi motivi: Ampi spazi, tranquillo, recintato. Il mio alloggio è adatto a coppie, avventurieri solitari e chi viaggia per lavoro.
Room Type
Entire home/apt
---
Property Type
Apartment
---
Accommodates
4
---
Bedrooms
Brebbia, Lombardia, Italy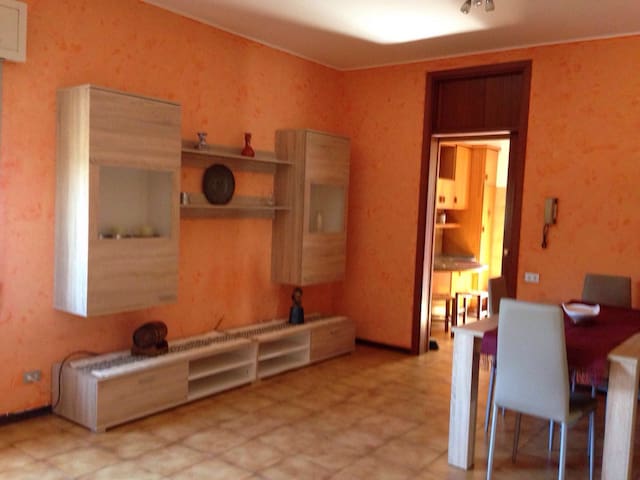 Beautiful apartment in villa with terrace and parking!
The host canceled this reservation the day before arrival. This is an automated posting.
Robert
2017-03-14T00:00:00Z
Room Type
Entire home/apt
---
Property Type
Apartment
---
Accommodates
4
---
Bedrooms
Provincia di Varese, Lombardia, Italy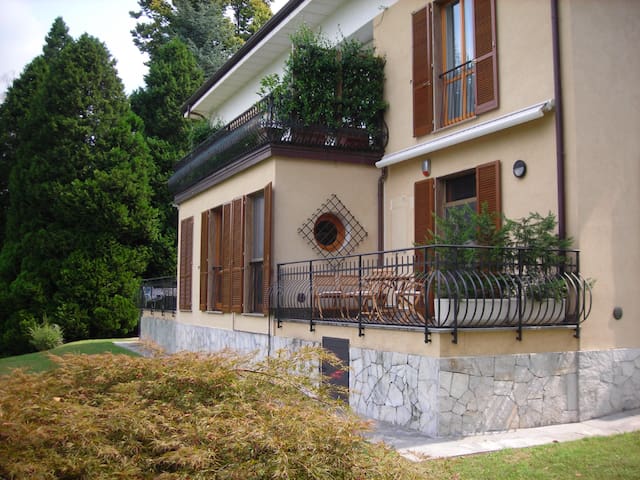 Accogliente appartamento alla Monvallina a 50 metri dalla spiaggia. Gemütliche Wohnung in Monvalle 50 Meter vom Strand entfernt.
Appartamento con travi a vista, luminoso ed accogliente. Sonnige und gemütliche Wohnung mit sichtbaren Dachbalken.
Posta di fronte allo storico campeggio "Lido di Monvalle", la località Monvallina offre diverse attrazioni tra cui la spiaggia del Gurèe, la pista da ballo sul lago del Lido, campi da tennis a 10 minuti a piedi. Pizzeria e Ristorante e Bar con sala giochi nelle immediate vicinanze. Gegenüber des Campingplatzes "Lido di Monvalle" gelegen, bietet die Ortschaft Monvallina verschiedene Attraktionen, unter diese der Gurèe Strand und die direkt am Se gelegene Tanzfläche des Lido. Tennisplätze sind 10 Minuten zu Fuß entfernt. Pizzeria und Restaurant in unmittelbarer Nähe.
Everything fine. Our parents liked it a lot!
Martin
2016-06-20T00:00:00Z
Wolfgang greeted us and showed us round the place. It was exactly as described and provided the perfect base from which to explore the region on our short trip to the Italian lakes. We would visit again.
Rosie
2016-08-15T00:00:00Z
Nous nous sommes décidés au dernier moment et Wolfgang s'est débrouillé pour nous accueillir malgré tout. L'appartement un re de jardin était très propre et accueillant. Nous sommes ravis.
Dorothée
2015-07-26T00:00:00Z
Die Unterkunft von Wolfgang ist ein sehr nett eingerichtetes kleines Häuschen. Die Lage ist ruhig und nicht weit vom See entfernt. Er selbst war sehr gastfreundlich, hilfsbereit und flexibel. Alles in allem: Sehr empfehlenswert ;)
Tamara
2016-08-08T00:00:00Z
Wir hatten einen sehr schönen, wenn auch leider zu kürzen Aufenthalt in dem kleinen Häuschen am See. Die Gastgeberfamilie begrüßte uns sehr herzlich und freundlich. In der Unterkunft war alles sauber und in der Küche war das wichtigste für einen Urlaub vorhanden. Rundum war alles to. Nur zu empfehlen.
Niklas
2016-08-01T00:00:00Z
La maison de Wolfgang et Stefania est une petite maison très chouette, en face du Lido de Monvalle et à 400m de la plage. À proximité d'une pizzeria et d'un restaurant. L'emplacement est calme. L'appartement est tel que décrit dans l'annonce et sur les photos. Il est propre et bien équipé. Je n'ai pas eu l'occasion de croiser Wolfgang mais sa femme Stefania est très gentille, accueillante et arrangeante pour le check-in et le check-out . Nous louerons de nouveau avec plaisir
Milène
2016-12-18T00:00:00Z
Séjour de trois jours très agréable dans cette petite maison rose très calme, le jardinet, la place de parking, les petites attentions( boissons fraîches, ingrédients pour le petit-déjeuner offerts,...) que du bonheur. Nous avons été accueillis par la très souriante Stefy qui nous a donné des tas d'informations intéressantes.
sylvie
2016-08-11T00:00:00Z
Une jolie maison et des hôtes très charmants ! Tout a été parfait durant nos 3 jours passés à Monvalle. Wolfgang et Stefi nous ont accueillis chaleureusement, avec beaucoup de petites attentions. Ils ont été très disponibles durant tout notre séjour et nous ont donné de bons conseils pour nos visites. La maison est spacieuse, très propre, décorée avec goût et dans un endroit calme. C'est un endroit parfait pour visiter les rives du lac Majeur et pas trop loin du lac de Côme. Nous recommandons vivement cette charmante maison rose et nous espérons avoir l'occasion d'y revenir.
Emmanuelle
2015-05-29T00:00:00Z
Room Type
Entire home/apt
---
Property Type
Flat
---
Accommodates
4
---
Bedrooms
Monvalle, Lombardia, Italy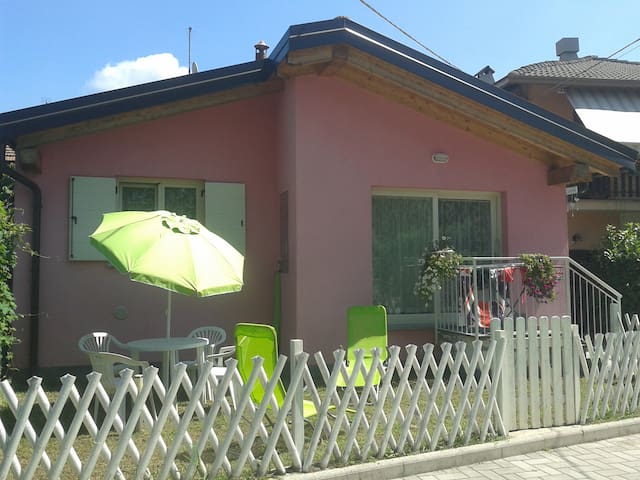 Il borgo antico di Cerro si trova nel distretto Lombardo dei Laghi, all'interno del parco del Campo dei Fiori (Cocquio-Trevisago, Varese) e a 12 km dal Lago Maggiore.L'appartamento, al secondo piano di una tipica casa colonica lombarda, ha il sottotetto in legno a vista ed è composta da un ampia veranda con vista sulle Alpi, soggiorno e zona pranzo con vetrata panoramica. Cucinotto attrezzato.2 camere da letto con balcone.1 bagno con vasca utilizzabile anche come doccia.Comodo, silenzioso e immerso nel verde è l'ideale per chi cerca relax e una base di partenza per le escursioni nel Parco e i numerosi percorsi turistici della zona.Dal borgo partono i sentieri per piacevoli passeggiate nei boschi a piedi o a cavallo, fra le varie mete raggiungibili dal parco il "Sacro Monte" e il "Forte di Orino". Ogni stagione qui ha il suo fascino. L'estate è verde e da la possibilità di fare belle gite sui laghi, l'autunno è giallo e rosso, funghi e castagne. La primavera è un esplosione di fiori e anche l'inverno regala cieli bellissimi e un atmosfera di (website hidden) giornata si possono effettuare gite al Lago Maggiore (Laveno,12km.) raggiungibile in treno dalla stazione ferroviaria locale(2,5 km.) e da qui prendere il traghetto per visitare le Isole Borromeo e molto altro. Il Lago di Varese (5km.)ha una pista ciclabile e la possibilità di affittare biciclette per fare il giro del lago.Nei dintorni si può praticare il volo a vela(6km.), deltaplano o parapendio(12km), golf(12km.) oppure visitare Villa Bozzolo o la Rocca di Angera.L'aeroporto di Malpensa(35km.) è collegato dal treno TILO ,linea Malpensa-Bellinzona (CH)alla stazione ferroviaria di Besozzo(/km.7).Le Ferrovie Trenord (linea Milano Cadorna-Laveno Mombello) dalla stazione di Cocquio-Trevisago (3km) con treni ogni ora, collegano i laghi, Laveno, Milano, Varese, Como. L'intero appartamento è disponibile completamente attrezzato Per qualsiasi informazione o chiarimento potete contattarmi al mio alloggio nella corte Il borgo di Cerro è molto tranquillo. Ha un'atmosfera di altri tempi pur essendo a15 minuti dal Lago Maggiore. Uscire di casa e passeggiare per sentieri del Parco del Campo dei Fiori è un piacere in ogni stagione La stazione ferroviaria Trenord è a un paio di km. Raggiungibile anche a piedi attraverso i sentieri. C'e un comodo parcheggio nella piazza della Chiesa a 50 m. L'aeroporto di MALPENSA è servito dal treno TILO che si ferma nella stazione di Besozzo, a 15 minuti dal Cerro
A confortable apartment is located in the little village " Cerro " that's part of the bigger Cocquio-Trevisago, nearby the Lago Maggiore. Cerro is just a ring of houses of 16th. century and is located in very nice walking trails in the freshness of the lombardian forest. You would be a 20 minutes drive from Lago Maggiore, 10 minutes from Lago di Varese, 15 minutes from Lago di Monate, 25 minutes from Lago di Lugano and about 1 hour from Lago di Como e Lago d'Orta. So in fact,the position is strategical to discover all the area of the North italian lakes. The apartment ,with panoramic terrace is at the second floor of an old lombardian courtyard, includes living.room with dinig area, equipped kitchen, 2 bedrooms,1 bathrooms with washing machine. In 10 minutes walking there is a retaurant and two small food shops. Shopping center is a 10 minutes drive from the apartment. Malpensa Airport (35 km) is connected with train TILO to Besozzo railway station (7 km) TRENORD ((URL HIDDEN) railways station in Cocquio-Trevisago are 2.5 km from Cerro with hourly train to Milano or Laveno. From Laveno you can take Ferryboat to Isole Borromeo.
Il borgo di Cerro è molto tranquillo. Ha un'atmosfera di altri tempi pur essendo a15 minuti dal Lago Maggiore. Uscire di casa e passeggiare per sentieri del Parco del Campo dei Fiori è un piacere in ogni stagione
We had a good time at Barbara's place. We stayed for 5 days with our 2 boys of 6 and 8. The appartement is clean and the beds are good. Everything is available to cook. The village itself is very small. We used our car all the time to travel around Lake Maggiore and Varese. If you take the walk up the mountain you see the Mont Blanc! And if you are tall enough you can see the lakes from the terrace. We travelled to Milano with the train for one day. We enjoyed our stay!
Barbara
2015-04-10T00:00:00Z
This apartment is really a great spot to have an authentic experience of italian life. its located in a beautiful small village 15 minutes drive from lago maggiore. the apartment is really nice and clean and provides everything someone might need. we felt really welcomed, especially because of the atmosphere our host created. thanks, it was a pleasure meeting you!
Felicitas
2013-08-11T00:00:00Z
we had a great holiday, the apartment is clean, quiet, bright and practical. The view is nicer than the picture and we could enjoy the sunset on the terrace. Barbara is a very attentive host, we met the day so it was possible to ask questions about the activities of the region. We are happy to recommend!
Camille
2014-08-19T00:00:00Z
A very clean, spacy, nice and cosy appartment in beautiful surrounding with a very kind and helpfull host! It was lovely sitting on the balcony and enjoying the view. Close to lago Maggiore, the beautiful city of Varese and lots of other nice places to visie. We really recommened this place!!
Judith
2014-09-09T00:00:00Z
Barbara's place is serene , you look out over the balcony and village rooftops to the distant hills to the snow covered mountains and into an ever changing sky. This cute place amidst a very small village sits at the edge of a national park , daily walks through the woods are enchanting and quite divine . A very gentle easy place to be if you don't need any distractions and are happy to cook. You will need to bring oil, pepper, spices,laundry detergent etc, but there is a supermarket 10minutes down the hill. Will stay again when there on business . Thanks Barbara.
Johanna + Christo
2014-07-12T00:00:00Z
Thank you very much Barbara for the appartment in this beautiful area. The appartment was clean and beautiful designed. We felt good and enjoyed the time a lot! Thanks so much for your care, supportment, and wamrth. We will come again and can recommend it to many others :D Be blessier for your amazing Home And kindless charactere
Wil
2015-01-03T00:00:00Z
Barbara est très accueillante et attentionnée. Elle nous a donné des conseils sur la région et était très disponible. Nous l'en remercions. L'appartement est propre, confortable, très chaleureux et conforme à la description. La vue sur les montagnes depuis le balcon est magnifique. Nous avons passé un très bon séjour dans la région du Lac Majeur et en garderons un excellent souvenir.
Baptiste
2015-08-17T00:00:00Z
Wir waren im August für 6 Tage bei Barbara am Lago Maggiore. Wir waren mehr als zufrieden. Die Wohnung war in sehr gutem Zustand und überaus sauber. Das Bett war zwar kurz aber wahnsinnig bequem. Wir hatten alles dort was man braucht um sich was leckeres kochen zu können. Das Dorf wirkt auf den ersten Blick etwas abgelegen und verlassen. Aber Barbara und die Wohnung reißen diesen Eindruck wieder in eine absolut positive Richtung. Der Balkon hat ab ca. 15. 00 Uhr Sonne, man kann den Abend dort mit einem Blick über die Dächer in vollen Zügen genießen. Wir würden jederzeit wieder dort hin fahren.
Angelika
2015-08-30T00:00:00Z
Room Type
Entire home/apt
---
Property Type
Apartment
---
Accommodates
4
---
Bedrooms
Cocquio-Trevisago Province of Varese, Lombardy, Italy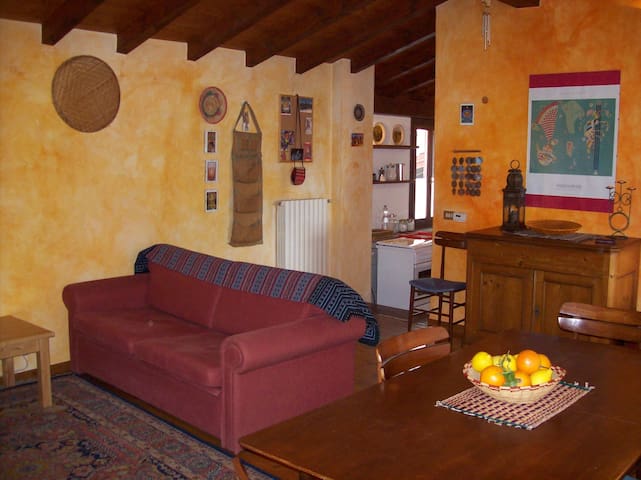 Il nostro accogliente bilocale può ospitare due persone. Situato in una zona tranquilla a 10 minuti a piedi dalla stazione ferroviaria. La cucina è attrezzata. Piccolo balcone.
Il nostro appartamento si trova tra il lago Maggiore e il lago di Varese. Zona verde e ricca di passeggiate sia in bici che a piedi.
Room Type
Entire home/apt
---
Property Type
Flat
---
Accommodates
2
---
Bedrooms
Cocquio-Trevisago, Lombardy, Italy
Set in an elegant environment, in the countryside with garden and swimming pool, adjacent to an exclusive Golf club. Apartment with 3 main sections with two bathrooms, fireplace and private covered parking. Ideal for relaxing and gettign a rest.
The apartment is full of services, practical kitchen with microwave, owen and dish washer. Small laundry corner. A double bedroom with bathroom with practical shower. Another bedroom with 2 beds connected with the second bathroom. A nice living room with a small fireplace
Placed in a natural park with swimming pool provides a perfect relaxing holiday and privacy. Walking 100mt you can reach the Monate Rowing Club Center and its little beach. Within easy accesses you can reach of the beaches surrounding Monate Lake (Natural reserve where ou can swin or row) and the Golf Club directly from the Borgo La Motta.
We were a bit late and Giorgio waited for us on arrival. He is a very nice guy with a positive energy. He showed us around in the apartment and estate with swimming pool. He was really into making us feel welcome and comfortable/at home.
Gerald
2016-08-04T00:00:00Z
Giorgio is a great host! He made us feel comfortable from the very beginning. We enjoyed our stay in his appartement from the first to the last day - found everything, missed nothing. Moreover the surrounding is perfect for very chilled and relaxed vacations.
Ulrike
2016-08-21T00:00:00Z
The staying in residence was a nice experience. Relaxing swimming pool and cosy interior. Monica met us on her way from Milano and helped to get to the place. Thank you for hospitality!
Ника
2016-07-18T00:00:00Z
Lugar muy tranquilo.El apartamento genial,muy limpio y muy acogedor. Giorgio es un anfitrión perfecto,a pesar de que no pudimos conocernos personalmente nos hizo la estancia muy agradable. Le damos las gracias por el detalle de bienvenida que nos dejó en el apartamento. Estuvo atento a nuestras peticiones y nos facilitó todo en cada momento. Gracias por todo.
FANI
2016-04-18T00:00:00Z
Séjour d'une semaine. L'accueil à été très chaleureux et efficace. L'appartement correspond au descriptif, il est très fonctionnel. Nous avons apprécié la décoration et les deux salles de bain.Nous n'avons pas eu à faire fonctionner la climatisation malgré la chaleur. La piscine est magnifique dans un jardin superbe. Les enfants en ont bien profité. Nous recommandons vivement cette adresse.
Pierre
2016-07-31T00:00:00Z
L'alloggio di Giorgio e Monica è davvero confortevole fornito di tutto e accogliente. Ha superato di gran lunga le nostre aspettative e ha reso il nostro soggiorno magico! La zona circostante ha dato il tocco in più; il boschetto vicino e le immense distese di prato verde sono state fondamentali alla sensazione di relax e di tranquillità che ha dominato durante il nostro soggiorno! Se volete staccare la spina dalla vita di città e trovarvi coccolati da Natura e Dimora, non avete alternative...Monica e Giorgio sono comunicativi presenti ed eccellenti proprietari!
Simona
2017-01-01T00:00:00Z
Room Type
Entire home/apt
---
Property Type
Apartment
---
Accommodates
4
---
Bedrooms
Travedona-Monate, Lombardy, Italy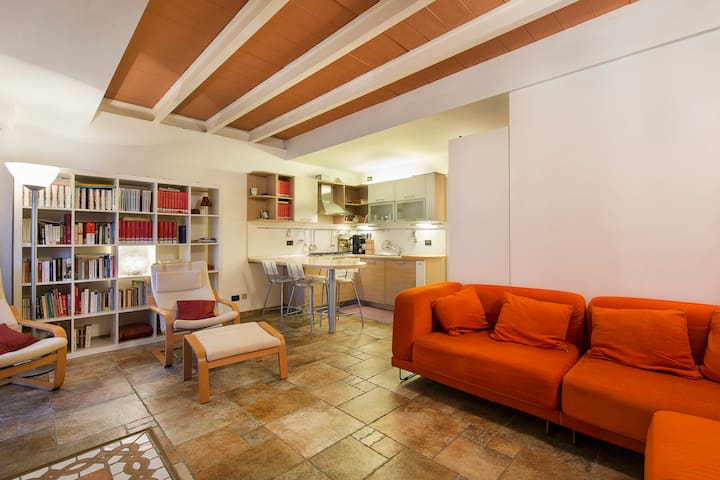 The apartment is situated very close the Major lake, at 100mt from Sasso Moro beach (2min by foot), in a residence with swimming pool, solarium, private garden and parking. It's confortable and well équiped. It has a living room with kitchen (microwave, dishwasher, oven and fridge) 2 bedrooms, (4 beds), 1 bathroom (hairdryer, washing machine). It's 2 km from Eremo di Santa Caterina where you can take the boat for Borromeo's Islands. We provide for linen, towels for bathroom and swimming pool.
Il nostro appartamento si trova all'interno della residenza "Villaggio al Moro", un complesso sul lago con un'ampia piscina, aperta tutto l'anno e anche di notte, con una parte più bassa per i piccoli, un solarium, attrezzato con lettini e sdraio, angolo relax e con un giardino ben curato che in primavera è un tripudio di colori. L'appartamento è situato al piano terra, ha un giardino privato recintato con patio dove è possibile pranzare. E' arredato con cura in quanto è anche la nostra casa di vacanze. Abbiamo un posto auto privato all'interno della proprietà. L'appartamento è dotato di lavastoviglie, forno ventilato, forno a microonde, macchina del caffè, bollitore, tostapane, lavatrice e asciugacapelli. Ci sono piatti, pentole e accessori per la cucina (sbattitore, bilancia elettronica). Vengono forniti lenzuola e asciugamani (anche per la piscina) per 1 settimana (in caso di lavaggio si può usare la nostra lavatrice oppure nelle vicinanze è presente una lavanderia con asciugatrice). Ha 4 posti letto + 1 lettino per bambini e 1 divano a letto da una piazza e mezza. E' vietato fumare e ci spiace non poter ospitare animali a causa di (URL HIDDEN) lago è a pochi passi, è balneabile ed è bello sedersi a contemplare il tramonto, i cigni e le anatre che lo abitano o guardare le gare di barca a vela. E' possibile fare il bagno nelle sue acque fresche oppure dedicarsi alla pesca o agli sport acquatici. Durante la stagione invernale le tariffe sono leggermente più alte per coprire le spese di riscaldamento. E' possibile noleggiare le nostre biciclette a euro 10 la settimana cad..
La spiaggia più vicina è a 5 minuti a piedi, l'altra a 10 minuti dove puoi trovare un bar, un ristorante e un'area per bambini. Nei dintorni ci sono altre belle spiagge (Monvalle, Cerro, Reno, Ispra) raggiungibili in bici o in macchina. L'appartamento è a 2 km. dal suggestivo Eremo di Santa Caterina del Sasso, a 8 km da Laveno, grazioso paese sul lago dove vi sono negozi e una funicolare che porta in cima al Monte di Ferro da dove si può ammirare il panorama. Da Laveno o Santa Caterina partono i traghetti per visitare le isole Borromee e i vari luoghi incantevoli del Lago Maggiore. A Laveno e a Ispra ci sono supermercati e negozi dove è possibile fare la spesa e dedicarsi allo shopping. Al martedì mattino a Laveno c'è il mercato all'aperto dove è possibile acquistare frutta, verdura e abbigliamento. Altri mercati interessanti aperti tutto il giorno sono a Luino, il mercoledì o a Intra il sabato. Se non hai la macchina c'è un servizio pullman che collega il villaggio alle principali località della zona. La fermata è sulla strada provinciale proprio sopra il residence.
The appartment of Mara had a perfect size for me, my husband and our son (5years old). The pool is a perfect and great extra! The beaches you can reach by foot are not that big but clean. We loved to eat at the "Antico Lido", close to one of the beaches. We made trips to Laveno-don`t go there on mondays, becaus the shops are closed on mondays, to Varese- very nice and cute town and to the fortress in Angera which was amazing especialy becuase of the view on the lake! Mara and her husband welcomed us very friendly and were perfect hosts. Thanks again for your hospitality.
Ann
2016-07-17T00:00:00Z
Great apartment which was very well furnished and had everything you would need in a great location by the side of lake Maggiore. Secure parking, incredible pool and great communication from Mara the host right from the original booking even to checking we had arrived at our next destination. A great stay in a lovely location.
Clare
2016-07-31T00:00:00Z
Acceuil très chaleureux "en français" par Mara et Roberto. Le séjour fut très agréable dans cette magnifique région. L'appartement est fonctionnel et bien équipé avec tout le confort. La résidence est moderne, calme ainsi que très bien situé. On peut facilement et rapidement se déplacer autour du lac. La piscine est grande et juste en face de l'appartement. Mara donne de bons conseils et de bonnes adresses.
Jean-Christophe
2016-08-22T00:00:00Z
Mara war zwar nicht persönlich anwesend aber ihre Eltern habe uns herzlich empfangen. Es war alles da, wie beschrieben. Sehr sauber und gemütlich. Thank you Mara for your warm welcome and some fruits/drinks/cookies. The kids loved it. Hope to come again, Ciao Susanne
Susanne
2016-05-28T00:00:00Z
Die Wohnung von Mara und Roberto ist in einer tollen Anlage - mit eigenem kleinen Garten und einem schönen Pool (ist nachts beleuchtet, so dass man auch im Dunkeln schwimmen kann). Wir wurden sehr freundlich empfangen und konnten uns jederzeit mit Fragen an die beiden wenden. Der Ort Arolo ist klein und wirklich ruhig. Kein Touristenauflauf etc. Wir haben das sehr genossen. Die Wohnung selbst ist sehr schön eingerichtet, sauber und für drei Personen wunderbar groß (wir waren 2 Erwachsene und 1 Kind – 9 Jahre). Bei der Ausstattung hat es an nichts gefehlt – es gibt sogar eine Spülmaschine und eine Waschmaschine - alles um den Urlaub entspannt zu machen. Zum See sind es zu Fuß nur zwei Minuten, ein schöner (fast Sand-) Strand ist mit dem Auto in ca. 10 Minuten zu erreichen (Cerro). Wir haben viele Ausflüge am und rund um den See gemacht, die Lage der Wohnung war dafür ideal. Wir hatten einen sehr schönen Urlaub und können die Wohnung nur weiterempfehlen!
Melanie
2015-09-12T00:00:00Z
Bel Appartement confortable, avec salon de jardin et store. Une piscine toujours accessible, et grande ! Des voisins milanais agréables et sympas. En juillet, il a fait très beau, 30-32° C tous les jours, l'appartement était toujours bien ventilé. L'accueil de Mara et Roberto est très cordial, ils nous ont attendus le dimanche vers 17h - 18h. Merci. On peut visiter les Iles Borromées depuis l'embarcadère de Santa Caterina (2 kms) avec parking gratuit pour la journée. Ou bien traverser de Laveno vers Intra-Verbania pour faire une excursion vers le Lac d'ORTA. et puis sur le carnet de Mara, il faut aller à ORTA chez le fromager Luiggi Guffanti. Il ne faut pas oublier sur les plages ou dans les villages, les Pizza et les Gelati bien sûr.
Pierre
2015-07-24T00:00:00Z
Casa/appartamentomolto bella, organizato e pulita. La positione della casa e ottima per vedere belli posti nella zona. Quando fa caldo e un piacere avere la piscina e dentro la Casa rimane fresco. Mara e la sua famiglia sono stati molto gentile. Anche nel villagio tutti sono molto gentile. Una Casa da ripetere! This appartment is very nice, organised and clean. The house is well located to visite the area of lago maggiore and even Milan. We were there during summer and with hot temperatures it's great having a swimming pool. Inside the house the temperature remained prefect. Mara and her family were really friendly and always reachable for more information. Also the people of the village were really nice. We would love to go back!
Femke
2015-07-08T00:00:00Z
Logement très agréable, beaucoup d'attentions de Mara et Roberto, accueil sympathique des parents de Mara.
aline
2016-11-01T00:00:00Z
Room Type
Entire home/flat
---
Property Type
Apartment
---
Accommodates
4
---
Bedrooms
Leggiuno, Lombardy, Italy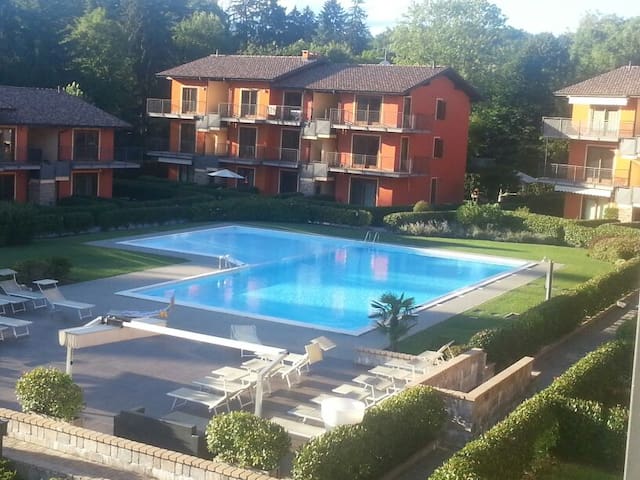 Besozzo - Airbnb
:
Average

4.46

out of

5

stars from

76

guest reviews