Be our guest, we look forward to you.
You live in a renovated loft, furnished with great attention to detail. It is comfortable and cozy. The accommodation is ideal for 2 people. We offer: Living area with corner sofa TV, radio, CD player, record player, WiFi Fireplace Dining area Kitchenette (NO hotplate), microwave, coffee maker, kettle, Mini-refrigerator Bedroom with separable double bed (180x200cm) Bathroom, shower with rain shower head / massage jets
The Seetal is beautiful, centrally situated between lakes and mountains. The city of Lucerne, for example, can be reached by car in 25 minutes. The Baldeggersee lies only a few hundred meters away and offers instructive hiking and nature trails of Pro Natura, as well as many beautiful cycling routes. There also has a lido. In the village nearby you'll find some stores.
Great! The appartment is really cosy, all details has been taken into account. Moreover is very confortable and the location in the middle of meadows is fantastic just half an hour far away from Luzern. Susanne and Marteen have been the perfect host! Thank you for your kind ness and hep.
Sara
2016-08-11T00:00:00Z
Great! It was a perfect place to stay. The Appartement was very clean and nice. Susanne and Maarten were very nice, friendly and helpful. It was a perfect stay and I can recommend this accommodation to everybody!
Karolin
2014-09-07T00:00:00Z
Susanne and Maarten have a very lovely place. There is ample space in the attic, and well equipped as well (coffee machines, tv, utensils etc.) Very comfortable. Great hospitality from the couple too. Extremely friendly people.
Serene
2016-07-09T00:00:00Z
Susanne and Maarten were extremely accomodating! They have carefully considered every detail and this shows in the apartment itself. We enjoyed our stay and highly recommend their country home + apartment. It's close enough to the city depending on your mode of transportation, tucked away in the countryside. We had a car which made it easier to get around. The homemade Swiss-style breakfast was excellent - thanks!
Rod
2015-06-12T00:00:00Z
A perfect stay! Susanne and Maarten were wonderful hosts, explaining everything and respectful of our privacy. The apartment is spacious (larger than the pictures show), very clean, and comfortable. WiFi was great, and English channels available on a large TV (great for catching up on the news at home). Wished we could have stayed longer!
Lisa
2016-08-03T00:00:00Z
We had a very nice time and Maarten was very welcoming. It would also have been helpful in the directions to say "left" past the St Peter and Paul Gasthaus, as we went the wrong way in the dark.
Bozenna
2015-03-31T00:00:00Z
We had a great stay here! Lovely home tucked away in a beautiful setting not too far from Lucerne. A little hard to find at first but perfect for one day/night to see Lucerne and the surrounding area. And Susanne and Marten were such lovely people!
Melissa
2016-07-07T00:00:00Z
We just spent a wonderful week-end under the roof 13. The appartment is very clean, spacious and well decorated. It is located in a very nice area about 20 minutes drive to Lucerne. The hosts, Suzanne & Martaan, were very friendly & welcoming. For only 10 CHF we had the best breakfast in Switzerland! We definitely recommend this b&b.
Dominic
2014-09-22T00:00:00Z
Room Type
Entire home/apt
---
Property Type
Apartment
---
Accommodates
2
---
Bedrooms
Baldegg, Luzern, Switzerland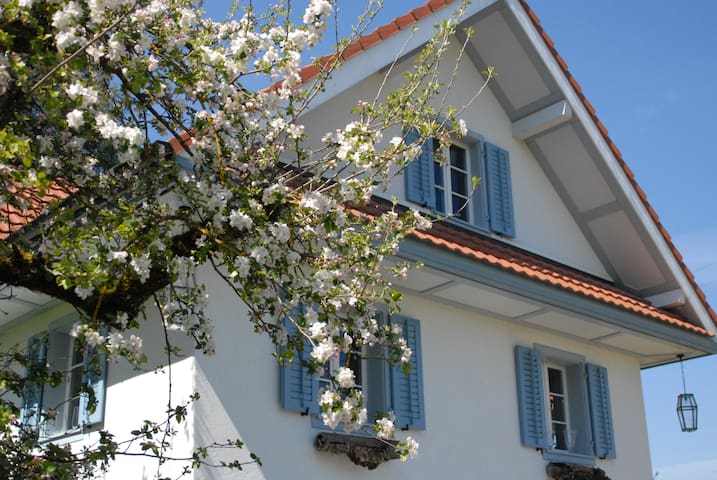 Casa familiar con jardín común para jugar y tomar el sol. Perfecto para familias con niños. Céntrico en el pueblo, cerca de los servicios y de la naturaleza. Suelo de madera y calefacción por el suelo. Todo el piso tiene materiales de calidad, silencioso, luminoso y muy cómodo.
Cristina's apartment is very well located, it is 5 minutes away (by foot) to two different train stations, in 30 minutes we were there from Luzern. The apartment is very bright, in the mornings the sleeping-room have the sun and in the afternoon the kitchen, living-room, dinner-room and terrace! Another thing is that the living-room is very spacious. The apartment is very quite and in one side has the city with shops and everything and in the other the country side with cows :) We will definitely come back with our kids, they will love it too :)
Hagen
2017-04-05T00:00:00Z
Room Type
Entire home/apt
---
Property Type
Apartment
---
Accommodates
5
---
Bedrooms
Hochdorf, Luzern, Switzerland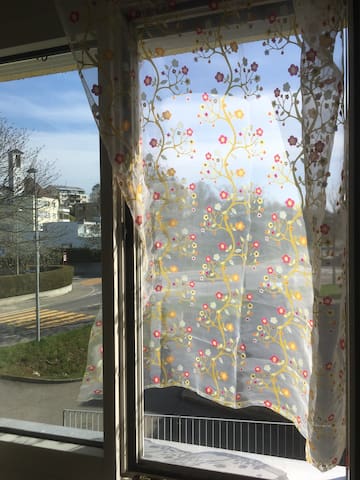 Charming 1-room-apartment with private entrance, kitchen, bathroom. Located on the ground floor of our new house. Very quiet place, a perfect hub for a great holiday with short connection to Lucerne, Zug, Zurich, Central Switzerland. 7 mins walking distance to train station, closest motorway access 10 mins ( Buchrain / Rothenburg).
You will sleep in a double bed (2x 90/190), have a seperated small but fully equipped kitchen with coffee machine, fridge and ceramic stove. Enjoy the bright bathroom with shower and relax in the morning sun at your private little terrace equipped with two outdoor chairs. The apartment features a beautiful oiled oak floor and minergie comfort ventilation. You can darken the room with electric shutters. Color TV with a wide range of channels. Internet available via WiFi. Free parking. Non smoking flat.
A perfect hub for a great holiday on the countryside with short connection to Lucerne. Numerous places of excursions and a wonderful environment invite you to experience Central Switzerland. If you fancy jogging or walking: beautiful forests will welcome you within short distance. Eschenbach has about 3500 inhabitants and features several supermarkets, a bakery and a pizzeria-restaurant.
We had a lovely stay in Eschenbach. The apartment is big enough for 2 people & is really well equiped, so you can cook your own meal if wanted. The location is perfect: away from the busy center of Luzern & great views of Rigi and Pilatus.
Nele
2016-08-05T00:00:00Z
Irene and her family were extremely friendly and helpful. I couldn't have wished for better hosts. They went above and beyond my expectations and it's this kind of experience which makes it nicer than staying in a hotel. The apartment was fully catered, had everything you could need, with modern fittings and with the added bonus of a great view when the sun came out. It was completely private and even though it was a section of a bigger house, I was never disturbed. Transport links were as described. A little over 5 minutes walk to the train station which was perfect. Overall a great place to stay, with great hosts. Thanks.
Andrew
2016-12-09T00:00:00Z
A very nice place to stay and is near to public transport and the house is great and cosy!! Irene is a very nice host.
Sandhyasree
2016-09-26T00:00:00Z
Die Beschreibung entspricht genau dem was es ist. Es ist einfach wunderbar. Super sauber und echt gemütlich. Zum Bahnhof sind es nur 500 Meter und mit dem Tellpass spart man unglaublich viel Geld. Flott ist man in luzern und kann den Tag ausgiebig genießen.
jacqueline
2016-05-30T00:00:00Z
Room Type
Entire home/apt
---
Property Type
Apartment
---
Accommodates
2
---
Bedrooms
Eschenbach, Luzern, Switzerland
Very modern apartment, great view on the Alps, 20' to Lucerne, Zurich and Zug. Room is 20m2, with free ensuite HiFi, TV and WiFi. Private bathroom with shower and separate Jacuzzi-bathtub. Decent guests are invited to share the apartment: kitchen, two 'living rooms', balconey. A separate room for kids can be arranged.
Quiet spot, car a necessity (especially on weekends)
Quiet village with one shop, one butcher and two restaurants
Room Type
Private room
---
Property Type
Apartment
---
Accommodates
2
---
Bedrooms
Abtwil, Aargau, Switzerland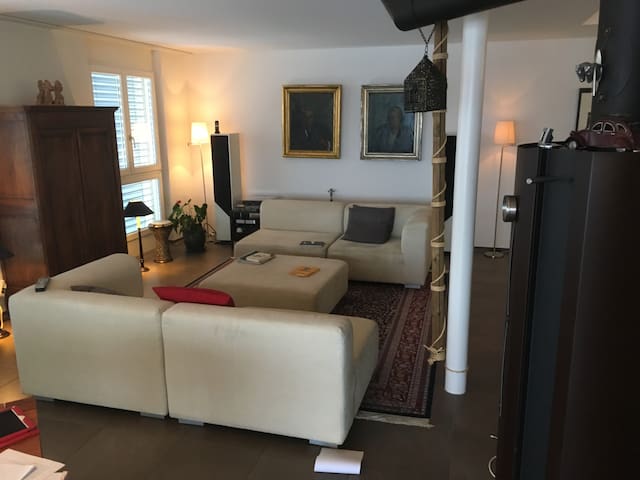 Our house is quiet and idyllic to the forest at the foot of Mount Linde. The two rooms with two beds each, shower / WC, lounge, balcony in the new building, and thus have their own entrance. Hohenrain is located between Lucerne and Lenzburg and between Sursee and Cham / train.
The two guest rooms are in the new building, and thus have their own entrance. Upon request, I can provide you with additional beds available. You can enjoy the peace alone, there are no other guests. Hohenrain is a small, quiet village in the canton of Lucerne. In Hochdorf has shopping. The property is very child friendly. On request Children reduction. Please enter the age. On the upper floor has a game room, which may be for common use with consultation. On request I will gladly a cot or an extra bed (only for children) are available.
In middle of nature, with many opportunities for walking, hiking, biking. Nearby is the Baldegg with pool.
Marie, is a great host. she will alway try her best to make sure her guest need are addressed. the house is clean and the view is nice. Highly recommended.
Paul
2016-09-21T00:00:00Z
Our stay was fantastic. Marie-Therese and her family were welcoming and very helpful with map and information about the area. We ate breakfast every morning on the balcony overlooking the forest with the birds and creek as the background. Fresh jams and bread with a selection of local cheeses and fruit was a delightful start to our day. The pastoral location was perfect as well. Surrounded by walking paths you can enjoy the countryside by biking, running, or wanderen. And of course, Luzern is just 20 mins by train--so no need to deal with traffic and parking in town.
Alex
2016-07-23T00:00:00Z
Thanks a lot, Marie-Theres! She is so nice person. Kindly picked us up from train station. And always driven us to station as long as we hang out for touring. We have 2 kids together all day long. You cannot image how hard we were for traveling. But she and her family were so nice to us. The breakfast was very substantial! The big clean house was fantastic! We had a really good time. Especially the last night we had dinner and share stories together. Thank you again, wish you all the best.
Agnes
2016-08-06T00:00:00Z
Marie-Therese's place is wonderfully located in the middle of the countryside with open views of fields, hills and mountains in the background. We were there in January, and it snowed the day we got there. The place looked absolutely enchanting covered in snow! The accommodation itself was perfect for our family of four. We were there with our two young boys, 1 year old, and 2 and 1/2 years old, so the two bedrooms were perfect. Marie-Therese arranged two cots for the boys and a high-chair. The large kitchen/dining/living area was also big enough for the boys to play or even for us to have some friends come over and have tea with us. The bathroom is large and very modern and comfortable, giving enough space to allow more than one person to be in the bathroom together (sometimes just convenient with little children). A very large room in the attic with lots of toys to play with from Marie-Therese's son was great for our sons to have space to play when it was too cold to go outside. The breakfast too was great and generous with fresh local bread, local cheese and hams, eggs, fresh apple juice and milk from the farm. Marie-Therese's Airbnb also offers free parking on site, free Wifi internet, satellite tv (which we never used), a nespresso coffee machine, kettle, etc. Finally, the place is in the countryside, about a 15-20 min drive from the centre of Lucerne, and about a 45-50 minute drive from Zurich, which we found super-convenient since we were visiting friends in both cities. Thanks Marie-Therese for being such a great host!
Alain
2017-01-05T00:00:00Z
Marie-Therese was one of the nicest and kindest hosts we ever encountered on AirBnb. Every part of our stay was great. Ideal spot if you want to experience the Swiss countryside, get some fresh air and relax.
Benoit
2017-02-08T00:00:00Z
From the moment I arrived till the moment I drove away, I loved my stay at Marie-Therese's place. The apartment is located centrally for sightseeing and day trips all across Switzerland. You'll need a car--but access to and parking at Marie-Therese's is no problem. The apartment comes fully equipped with everything you'll need including wi-fi and television. She's even thought of the little extras (like power cord adapter, soap, etc. that you might have left at home). The breakfast was plentiful--you won't go hungry!! The apartment was spotless and had a huge balcony with views overlooking the neighbouring farmland and the Swiss mountains. The vista was absolutely spectacular when the morning fog lifted. If you're into walking or running, there are plenty of quiet country trails to keep you challenged. Marie-Therese was extremely attentive, staying in regular contact and ready to answer any question I had. All in all, I highly recommend Marie-Theresa's place for your stay in Switzerland!
Marianne
2016-12-15T00:00:00Z
Marie-Theres was very welcoming even when we arrived late. It's a shame we only got to spend 2 days as her home was beautiful and the view from her balcony was stunning. The breakfast had a great selection and we were always left full. Thank you for letting us stay. Eva
Eva-Maria
2016-08-11T00:00:00Z
It is a quite nice place; in the countryside, next to a farm. The apartment is pretty new and very neat-clean. There is a small river nearby that you can hear on the balcony. If you have a child traveling with you Marie-Terese offers a play room. She also prepares a fine breakfast. Overall, it is a quite peaceful place!
Hacer
2016-05-30T00:00:00Z
Room Type
Entire home/apt
---
Property Type
Apartment
---
Accommodates
4
---
Bedrooms
Hohenrain, Luzern, Switzerland
Laundry is basically not included, yet we will find a solution to accommodate you the best, which does not guarantee the possibility, though.
Our place is located in a peaceful neighbourhood, just in front of a primary school. In the back yard of our apartment is a nature-frinedly part, Vita Parcours. There you can have a relaxing walking, simple exercise, or going jogging.
Man sorry for the late review, was super tied up with things in Korea... But jayoung and patrick are awesome hosts and really make you feel welcomed! Also the house is located near a train station that you can walk to. Also close to the beautiful lake! Which I was able to make alot of new friends there. Deff recommend anyone looking for a place to airbnb it up in switzerland!
Daniel
2016-03-01T00:00:00Z
I had a good experience and as well recommend to other guests! The room is nice and clean. Closed of town Luzern.
Milan
2016-02-13T00:00:00Z
Jayoung and Patrick are a bunch of cool and funny couple, they're kind, very welcoming and amazing. I can't believe the amount of joy and wonderful time i've had with them. On my first day, they took me to a friend's birthday party (Ramona) and they ensure I wasn't left out at all. I had such a great time. The house is clean, spacious and perfect in location. It's 6 minutes walk to kloster station and i swear my legs aren't long. Jayoung would insist that i take the hochdoft station (to ensure i have a safe walk back home) which is located about 10 minutes walk away. I highly recommend this place for the host, the location, the house, and the value in money.
Afeeya
2016-06-29T00:00:00Z
Nice host, comfy, clean room. Everything is good enough for short stay except the location, if you have a car that's not a problem.
Lance
2016-10-07T00:00:00Z
The host canceled this reservation the day before arrival. This is an automated posting.
Jean
2016-02-28T00:00:00Z
Jayoung was wonderful. Very helpful!
Michael
2016-06-14T00:00:00Z
Beautiful place with incredible people. Jayoung was very friendly and made this a pleasant, comfortable place to stay. I would recommend this spot to everybody.
Austin
2016-09-26T00:00:00Z
Everything was perfect. clean&cozy room, good location and kind host!!♡ I wanna to stay one more again in her house : )
길송
2016-07-07T00:00:00Z
Room Type
Private room
---
Property Type
Flat
---
Accommodates
1
---
Bedrooms
Hochdorf, Luzern, Switzerland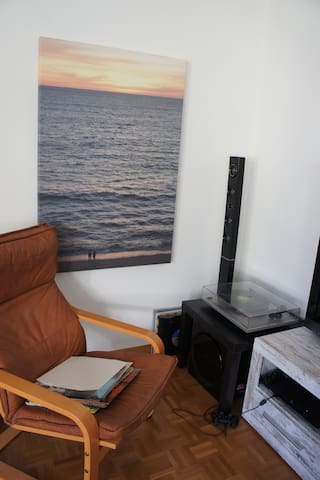 cozy apartment in a beautiful wooden house. It offers enough space for two, is quiet and centrally located in the green. Ideal for couples, single what a beautiful day spend in lucern or for through traveling with motorway Connection soon.
equipped apartment with peivatem entrance, small kitchen, toilet, shower, WIFI, TV and parking. The Lake Lucerne Region offers numerous possibilities for unforgettable excursions. Enjoy a steamship cruise on Lake Lucerne, check out the Rigi, Titlis, Stanserhorn or discover our local mountain "Pilate" Highlights include the various festivals in the city of Lucerne during the whole year. Openair Cinema, Blue Balls, Lucerne Festival, carnival
idyllische, ruhige Wohngegend im Grünen.
Michele's house is extremely spacious, very well maintained. Fully furnished. Its around 15mins walk from Ballwil station. Her mother is very sweet and helpful. Its a very comfortable stay.. Feels like home.. Ideal if yr looking for relaxing n peaceful stay..
Priya
2015-05-02T00:00:00Z
Sehr ruhige Wohnung, sauber, gepflegt, alles da was man braucht. 10 min zu fuss zum Bahnhof und von da 20 min mit dem Zug nach luzern! Fantastisch! Michèle ist sehr nett und zuvorkommend. Sie hat uns zum Empfang sogar kleine muffins gemacht, seeehr fein! :-) Auf den Punkt gebracht: perfekte Unterkunft zum spitzen Preis!
Stefan
2015-03-08T00:00:00Z
Wir, Ehepaar und 2jähriges Kind, wohnen in Jakarta und wollten unbedingt aufs Land. Es gefiel uns so gut, dass wir gleich win zweites Mal buchten. Die Wohnung hat alles, inkl Getränke, Kaffee und zum Kochen. Die Eigentümer Sind sehr freundlich und liessen keine Wünsche offen, zB war es sehr kalt und meine indonesische Frau frohr nachts. Keon Problem, wir bekamen heisse Bettflaschw und Wolldecken. Kleider waschen, kein Problem, inkl Tumbler. Unser Kind fühlte sich sehr wohl. Garten, Kleiner Teich, Wald, Bauernhof, Pferdehof, kein Verkehr und kinderliebe Eigentümer . Natürlich mit Auto einfacher. Wir kommen wieder und können es absolut empfehlen.
Beat
2015-04-13T00:00:00Z
L'appartamento é bello, pulito e molto accogliente. Ci siamo trovati molto bene. Posso solo fare complimenti.
Tanja
2015-04-19T00:00:00Z
Room Type
Private room
---
Property Type
Apartment
---
Accommodates
2
---
Bedrooms
Ballwil, LU, Switzerland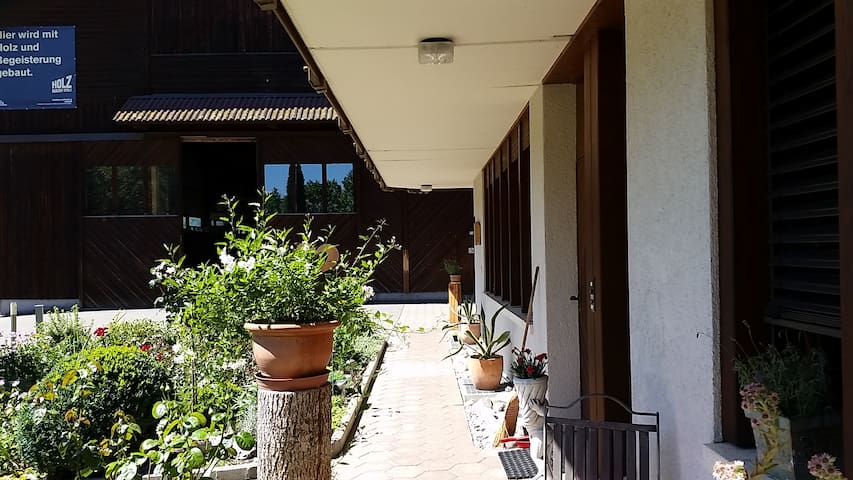 Hello, A typical Swiss Apartment ! You have to be here :-) Just in front of the Train Station "Hochdorf" The Mezzanine (Maisonette) is yours !! Possibility for 4 people to sleep on the Mezzanine.
The Mezzanine is yours ! Sleeping for 4 people is ok, but if you want to make food, under in the Kitchen, it's possible, but the "living space" is really small !! Also - I allow 4, but there is only 1 bathroom !
You are in the MIDDLE of Hochdorf ! In front of the Train-station ! Easier, you can not find ! But yes, if you leave the window open, it can be some noisy in the morning or the evening under the week because of the traffic.
Sonja was very hospitabe and warm-hearted, because of her our trip became unforgetable. It was a fest of intercultural interlanguage communication.
Игорь
2015-09-07T00:00:00Z
Sonja is very nice and the apartment is cosy and comfortable. I like the interior design of the apartment, especially the lights and the beds. Maybe the stairs is a bit dangerous and difficult to climb. And Sonja boil the coffee for us in the early morning and it tastes good. Sonja is of patience and wait for us because it is so late when we get to her place. We enjoy talking and living with the charming lady and she knows four languages, so cool!
Xing
2016-03-12T00:00:00Z
Great location...situated right infront of hochdorf station.Sonja was really helpful and friendly, although since it's the mezzanine floor...privacy was little less.
Sonamika
2015-09-13T00:00:00Z
We took lot of time to find sonja's house because we don't know her name to ring the bell. She's response was late. But the room was good. And sonja was very kind to us. And the home is very close to station.
se eun
2016-01-09T00:00:00Z
The apartment is a good choice to be a pass by station, convenient to be found. The host is very nice.
Bo
2015-12-05T00:00:00Z
Very kind. She could keep us in her house even when we booked the same day. The apartment is near to Lucerne (20 minutes by car) and very clean. The only thing is that train and bus station is next to the apartment, and for my it was a little bit noisy during the early morning.
MOISES
2015-08-14T00:00:00Z
Sonja you are gem of person. You are very helpfull during our stay. Your home is very neat and clean and very cozy in winter season. She wait for us till midnight and made dinner for us
Thakur
2015-11-13T00:00:00Z
Nous avons été très bien accueillis, Sonja parle plusieurs langues et parle très bien le français. L'appartement n'est pas très grand, il vaut mieux prévoir de juste y passer la nuit car il n'y a pas "d'espace de vie" pour 4 personnes, mais la mezzanine est assez spacieuse et les matelas sont confortables donc c'est bien pour y dormir. Sonja a tout fait pour que nous nous sentions à l'aise chez elle. La région est très jolie, calme, verte, c'est la campagne suisse comme on l'imagine.
Perrine
2015-08-30T00:00:00Z
Room Type
Private room
---
Property Type
Apartment
---
Accommodates
4
---
Bedrooms
Hochdorf, Luzern, Switzerland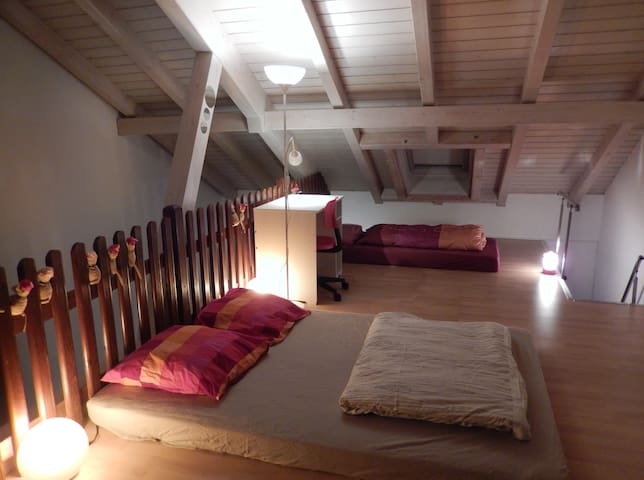 Kleines Zimmer mit Kajütenbett in einer grosszügigen Wohnung mit herrlichem Blick auf die Zentralschweizer Berge. Kleines Wohnzimmer und eigene Wohnstube zur Mitbenutzung. W-LAN gratis zur Verfügung. 15 Minuten per Bus ab Bahnhof Luzern erreichbar.
Das Auto kann beim Haus geparkt werden. Die Unterkunft ist zu Fuss in 8 Minuten von der Bushaltestelle Eschenbachstrasse, Rothenburg erreichbar.
Naherholungsgebiet ist gleich um die Ecke (Wald und Wiese). Einkaufsmöglichkeiten und Restaurants in 10 Minuten zu Fuss zu erreichen.
The place is very clean and conveniently located about 15 min by bus from lucerne. Sabine and her family were all very welcoming and were very easy to communicate with. I will definitely recommend this place to anyone visiting lucerne.
Rui Ting
2016-12-24T00:00:00Z
I was late booking a place, but this family responded quickly and was flexible. Nice and modern appartment, great facilities and great service from the host. I would stay here again.
Petter
2016-12-10T00:00:00Z
Special Thank You to Eugene & Sabine to accept our 2 hours earlier check in time & they even reacted to such short notice & cut down their activities to waiting our arrival. That was a great esperience to staying at such lovely & friendly house. I will recommend this house to my Friend while they travel to Lucerne!! Once again thank you for Ming's family
Jane
2016-09-14T00:00:00Z
Very nice and warm host,feel at home when I live here.And the price is quite cheap compared with other house,it takes about 12minutes by bus plus 7minutes by walk from Luzern train station.
yanzhi
2016-04-25T00:00:00Z
Big, beautiful and comfortable apartment. Espectacular view to the alpes and lovely hosts.
Juan ignacio
2016-04-16T00:00:00Z
Everything is perfect.We feel at home here.Highly recommended!
灿
2016-10-30T00:00:00Z
Eugen and his family are perfect host. They are very friendly and nice people Their house is at perfect location. Room was clean Breakfast was good. I would recommend eugen house for everyone
Deepak
2016-06-01T00:00:00Z
Everything at Eugen & Family's home was perfect. They are very warm and cooperative. The location is also fine. They also offered to utilize the kitchen (coffee, drinking water and chocolate too :-)). The home (especially the shower) is unique. Highly RECOMMENDED....
Ayyoub
2016-11-02T00:00:00Z
Room Type
Private room
---
Property Type
Apartment
---
Accommodates
2
---
Bedrooms
Rothenburg, Luzern, Switzerland
The apartment has two bedrooms, a living room, a kitchen and a bathroom and is on the top floor of our three story house. Our house lies in the centre of Rothenburg in a very quiet area. It is surrounded by a 1000 square meter garden.
The apartment has two bedrooms, a living room, a kitchen and a bathroom and is on the top floor of our three story house. Our house lies in the centre of Rothenburg in a very quiet area. It is surrounded by a 1000 square meter garden, which reaches down to a small river on one side. You will reach the bus stop in 2 minutes walking distance and a train stop in 6 minutes walking distance from the house. A 15 minutes bus ride will take you to the centre of Lucerne. You will find many shopping facilities which are in 2 minutes walking distance away. There is free Wi-Fi Internet access. Free parking in front of the house is also possible. You are welcome to use the playground and toys for small kids in our garden (except on Thursday morning when it is in use by our play group). We look forward to welcoming you!
quiet but close to all shops, bank, postoffice, bus and train, restaurants and playgrounds for the kids
My fiancè and I along with our 2 friends stayed in Silvia & Rico's lovely apartment and we had the most comfortable and cozy weekend. The apartment is just so cute and homey and we all slept so wonderfully. It is a very short bus ride away from Luzern and easy to go back and forth. If and when we go back to Luzern, we will definitely try and stay again this apartment!
Lauren
2016-01-11T00:00:00Z
Silvia and Rico were very warm hosts. Our apartment was bright comfortable and clean. The kitchen had ample crocery and vessels to cook in with a cozy sitting arrangement. Both of them came to pick us at the station and were very kind to drop us at Luzern. We enjoyed our stay. It was like a home away from home. Thankyou
Ulka
2013-05-12T00:00:00Z
Silvia and Rico are perfect hosts who seem to take great personal care of their guests to make the stay comfortable. You can easily sense the effort they put to customize their setting to suit the guests requirements. Check in/out was prompt and we really appreciated the pick up and drop by them to the train station especially given we had tons of luggage and two small kids. Their place is lovely and charming. My kids really loved the toys, cat and garden area. Apartment was well furnished and SPAR supermarket is a 2 min walk. Connectivity to Lucerne city was fine - both by bus and train.
Anuj
2015-07-08T00:00:00Z
Beautiful house in a nice, safe neighborhood close to Lucerne. Home was very clean. Is was easy to communicate with Silvia and Rico and they made us feel very welcome. Washer and dryer were great! :)
Julia
2014-09-21T00:00:00Z
Our stay with Silvia and Rico was great. The apartment had a great location with quick access to public transport. When we arrived Silvia was there to show us the apartment and was very friendly. We met Rico a short while after and he was also great. The apartment very nice. If you have kids (we don't) this apartment is super friendly, there are toys in the apartment for the kids which is great. I would definitely recommend Silvia and Rico to anyone looking to stay in Lucerne.
Jason
2015-09-18T00:00:00Z
Beautiful flat, beautiful people. Spent a couple of nights here with our 2 kids, very nice apartment and garden where we had dinner one evening. A little out of Lucerne which has its good and bad points, but that is one of the things that appealed to us. Nice welcome that included a bowl of chocolates. Would happily stay again.
Jonathan
2013-09-30T00:00:00Z
We went to Luzern for the marathon and stayed at Silvia and Rico's place. They warmly welcomed us and the appartment was as described meaning nicely decorated, cozy, functional, very clean and situated in a calm and green neighbourhood. I strongly recommend their place and will definitely go back on my next trip to Luzern!
Rafael
2013-10-28T00:00:00Z
We were waved in on arrival & made to feel really welcome. The apartment was a real home from home with all essential items, including a range of baby toys to keep our 1 year old amused. We felt really relaxed there despite it being for just 1 night. Note that there isn't a microwave which would make sterilising feeding bottles difficult, but we had tablets for such an occasion, although I'm sure Silvia would help out somehow. The shops are close by, the neighbourhood felt very safe & the hosts are friendly & interested in their guests.
Martyn
2014-08-31T00:00:00Z
Room Type
Entire home/flat
---
Property Type
Apartment
---
Accommodates
4
---
Bedrooms
Rothenburg, Luzern, Switzerland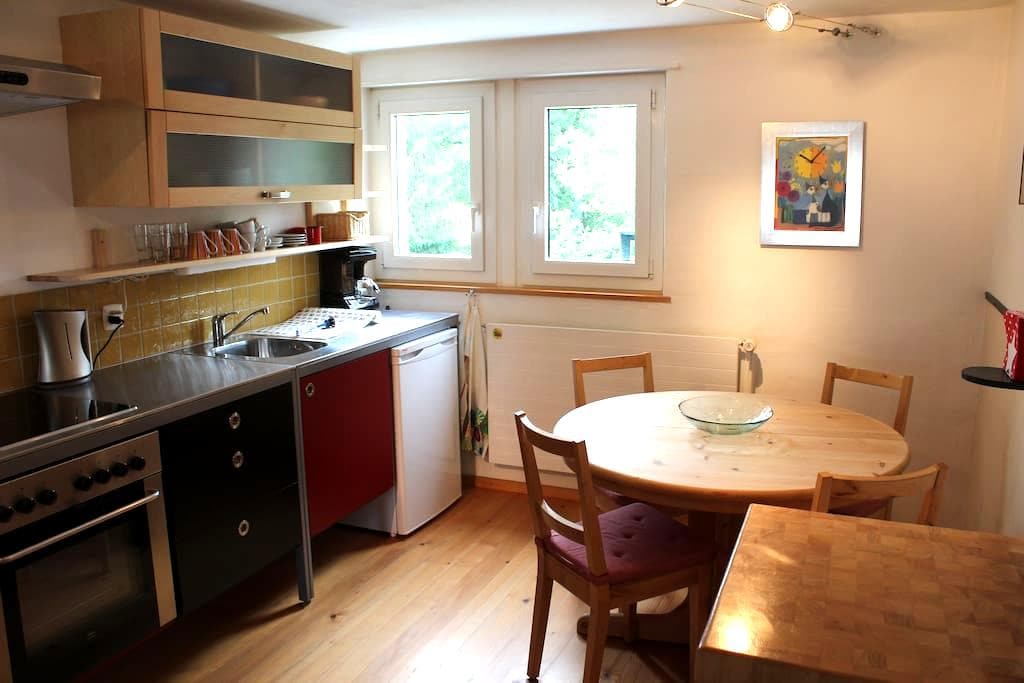 Studio with living room and bedroom in a quiet location, on the outskirts of Sins.
Apartment in apartment house with living room and bedroom in a quiet location, on the outskirts of Sins. Access is via the front door on the ground floor, then on the stairs to the apartment in the first floor. The Sins train station is about 15 minutes. Train in 30 min clock made by Red Cross and Lenzburg. The nearest bus stop, Sins School Street, is about 5 minutes away.
kind and helpful host. The house is exactly like the pictures . Clean and cozy.
Giordano-Bruno
2016-07-02T00:00:00Z
This place was very clean and comfy. The host was very nice and allowed us to check in very late. A great place to stay for a night!
Tj
2017-03-13T00:00:00Z
Klara & Paul are great hosts! The apartment is completely furnished with a beautiful kitchen! Everything was clean and in order. Super recomended!
Piergiuseppe
2017-01-27T00:00:00Z
Everything was very good.
Olga
2016-10-01T00:00:00Z
They greeted us very friendly - there was yummy coffee at the apartment and it was nice and clean!
Regina
2016-07-07T00:00:00Z
We were welcomed by Klara and Paul and our accommodation was great! They were very generous and we were able to cook our own meal!
Bryan
2016-07-17T00:00:00Z
The view of landcaping was awesome. I enjoyed relax there.
daniel
2016-08-11T00:00:00Z
Very silent and peacefull location both close to Luzern and Zurich. So you can travel one, rest here and then continue to the next. Free parking just in front of the building. Great wi-fi. Nice, well-maintained and warm bedroom.
Cenker
2016-09-19T00:00:00Z
Room Type
Entire home/apt
---
Property Type
Apartment
---
Accommodates
3
---
Bedrooms
Sins, Aargau, Switzerland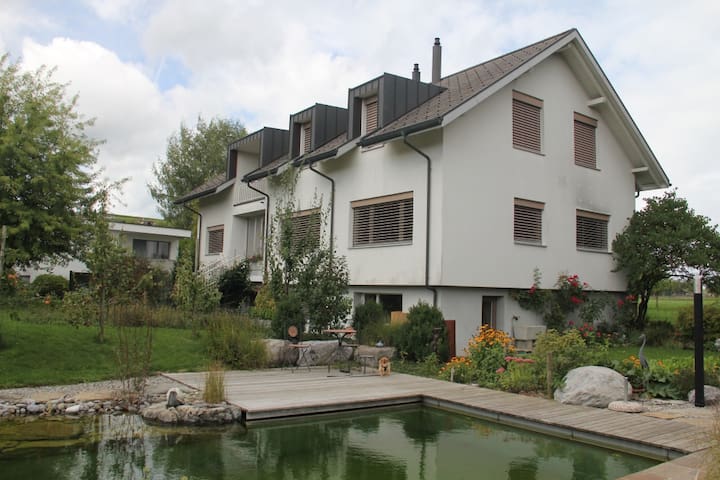 My house is near a great view. Suitable for couples, solo travelers, adventurers Funny, sportsmen and business travelers. From the bus stop the apartment is 2 minutes walk away. We are on the 3rd floor without a lift. The property is located within minutes of connecting highway (all direction). Lucerne can be reached in a few minutes. Very good public traffic means, bus or train station at Gersag
Simple and fine, with Still and warmth.
Normal citizens. Multicultural district.
It's an amazing experience living here!! Caroll.J is so kind and patient and made perfect breakfast for us every morning. The apartment is 3min walk from bus station and it's convenient to go to Luzern train station within 20min. We are very grateful to meet Caroll.J, she's really the most kind landlord we've ever met!!!
Yuxuan
2017-03-12T00:00:00Z
Caroll J. is a very nice person, she is very hospitable and concern about anything you want. I enjoyed every moment staying in her house. She also prepared breakfast for me, I think her house is a very good choice when you travel to Lucerne.
dongxin
2017-03-30T00:00:00Z
The host canceled this reservation 60 days before arrival. This is an automated posting.
Riddhi
2017-04-04T00:00:00Z
Caroll is really fun and nice! The house is decorated beautifully and very clean. Everything you need is provided. The location is a bit hard to find because one cannot see the number of the house, it is basically the big yellow house down the road from the roundabout, which is near the bus station. For us who arrived at night, it was difficult to notice the color, just walk down the road until it curves, the first house is Caroll's. Anyways, we had a blast staying and definitely bookable the next time around! =)
Ruskin
2017-03-25T00:00:00Z
It was my joy to have her in my journey in Europe not only just a host but also a new friend. I and my boyfriend had a best airbndb experience in Caroll's house. We had been visited 5-6 houses during our travel in Europe and we can definitely say that it was our best staying ever we had so far. We checked-in late time and she was fine with it. After we had a greeting for long time and we talked until early morning about a lots of things and it was pleasant time for us. The room was very clean and comfortable and the breakfast that she made us for was very nice as well. I strongly recommend you to stay here!
Katie
2017-01-27T00:00:00Z
Chambre d'hôte parfait, un accueil chaleureux avec Caroll, La chambre est belle et bien décorée, un lit plus que douillet. Vraiment j'ai bien dormi et surtout dans le calme après une journée de travail. Le matin un bon petit déjeuner avec vraiment la déco qui va avec comme tout le reste de l'appartement. Je vous le conseille et Merci à CAROLL et à bientôt.
sylviane
2017-01-28T00:00:00Z
Frau Caroll ist ganz nett und freundlich!! Bevor ich kam, bekam ich ausführliche Informationen und Hinweise von ihr. Die Wohnung ist ganz nah von Bahnhof und nach Luzern Hbf. nur 2 Stationen mit 8-10 min. Das saubere und geschmückte Zimmer gefällt mir sehr und alles sind in Ordnung. Dank Frau Caroll haben wir leckeres Frühstück genießen. Wir unterhalten uns wie eine Familie. Alles sind ganz perfekt! Das Zimmer kann ich sehr empfehlen! 房东人真心特别棒,住的地方离车站很近,去卢塞恩坐火车只有两站八分钟,非常方便。房间卫生间厨房都很干净,客厅还有钢琴,早餐热牛奶吃饭都很方便。房东非常热情和贴心,经常拿自己做的甜点配蜂蜜,泡茶,还有自己做的果酱招待我们,晚上一起聊家庭日常生活,运动,饮食文化,弹钢琴,像家人一样的存在。欣赏房东健康的生活方式,无论是饮食上还是运动,心态非常年轻,根本不像五十岁的人啊~总之非常惬意的旅程,下次再来瑞士还想拜访她
KAITE
2017-04-06T00:00:00Z
Io e il mio ragazzo abbiamo fatto tappa a casa di Caroll durante un viaggio verso Zurigo. A causa di rallentamenti in autostrada siamo arrivati a destinazione molto tardi, nonostante l' orario Caroll ha gentilmente aspettato da sveglia il nostro arrivo per accoglierci con gentilezza e calore mettendoci fin da subito a nostro agio. La casa è molto curata, estremamente pulita ed ordinata. La camera da letto è deliziosa, calda e comfortevole e il letto matrimoniale è ampio e comodo. Abbiamo fatto quattro chiacchiere per conoscerci meglio prima di andare a dormire e ci è stata fornita la password della wifi. Il mattino seguente ci è stata offerta un' ottima e abbondante colazione servita e presentata con molta cura. Caroll è una persona molto gentile, creativa ed energica, la raccomando senz' altro come host! My boyfriend and I went to Zurich few days ago and we stopped at Caroll's to sleep. We did run into a lot of traffic so we arrived really late but Caroll was so kind to wait for us to welcome us. She made us feel very comfortable in her apartment since the firs moment. The house is very very tidy and clear and the bedroom is delightful with a huge double bed. We had a little chat before sleeping to know each other and Caroll also gave us the wifi key. The following morning she offered us a tasty and generous breakfast. Caroll is a very kind, creative and energic person and I definitely recommend her as a host!
Camilla
2017-01-26T00:00:00Z
Room Type
Private room
---
Property Type
Apartment
---
Accommodates
2
---
Bedrooms
Emmen, Luzern, Switzerland
Hej my Flat is a One-room Flat and cosy. ist super simple living and nice neighbours as well :) i will be living in the same room but as im superbusy all the time ist gonna be comfortable living with a very uncomplicated Person who loves to travel and the outdoors. there is washing possibilities as well, just ask and i tell u where and how ist done here.
My room is maybe not very big but i tried to make the best out of it to make it comfortable for living. there is a small bathroom with shover, a small kitchen and room for 2 cool People in one Flat like mine. i have a bigger Terrasse for getting some air on my Bench and Close by there is a beautiful river to walk along or for Jogging. you can use everything i use.
Neighbours are very nice and not interested in what u do. there is a river Close by to walk along and ist super in the nature. u can take a bus or Train to get to Luzern City or Zürich if wanted. ist about 30 min driving and 5-15 min walk (depends if u wanna have a busride or a trainride).
The host canceled this reservation 43 days before arrival. This is an automated posting.
Jana
2017-01-31T00:00:00Z
Located in a quiet residential area, the apartment is really very nice and has all the essentials. Although she didn't know me, Sheila allowed me to do the host for two days and I could I arrive and leave in complete autonomy. Fantastic. Thanks for the hospitality
Erik
2016-12-04T00:00:00Z
I felt like at home and I slept like a king
Erik
2017-01-07T00:00:00Z
kleine gemütliche Wohnung, alles da was es braucht, immer wieder gern, vielen Dank
Sven
2017-01-26T00:00:00Z
Room Type
Shared room
---
Property Type
Apartment
---
Accommodates
1
---
Bedrooms
Root, Luzern, Switzerland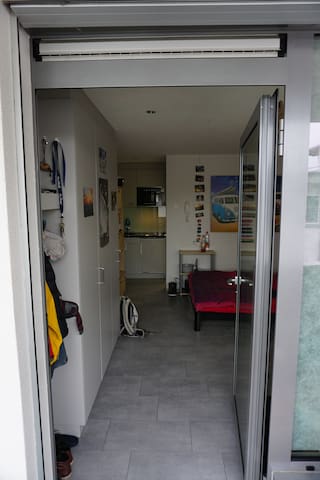 Meine Unterkunft ist in der Nähe von öffentlicher Verkehr und Nachtleben. Du wirst meine Unterkunft lieben wegen komfortables Bett, Küche, Gemütlichkeit und Licht. Meine Unterkunft ist gut für paare, alleinreisende abenteurer und geschäftsreisende. Neu mit eigenem Hispeed-Wifi.
This was an unbelievable stay. José you RULE ;) THANKS. we'll come again for sure.
Marek
2016-10-17T00:00:00Z
The apartment is amazing. Absolutely beautiful and well kept. Our only issues were with an incomplete address which caused quite a bit of confusion but was resolved quickly through messages. The wifi only reaches the lobby of the building, not the apartment itself. The nearby food/nightlife is in Luzern and the trains run there every 30 minutes but only until 21:00.
Jake
2016-09-20T00:00:00Z
I have a great stay at José's apartment which is clean, well-equipped and modern. It is easy access by train and bus. I highly recommend José's apartment.
Jasper
2016-11-20T00:00:00Z
The place looked like a super expensive New York suite for a great price. It was hard to find even though it is a 2 min walk from the train station, (you can't hear the trains at all) there's an information booth on your way to the stairs where you can find where plaz 5 is. The apartment is so clean and nice I felt guilty just walking in there, great place!
Rafael
2016-11-28T00:00:00Z
It was very nice to stay at Jose's house. the house is very tidy and well equipped. even the location is not center of luzern, easy to access by train. highly recommend this house and thank you for letting me to stay your house :)
seoyoung
2016-10-07T00:00:00Z
The apartment is truly exceptional and this is a statement which hits your mind as soon as you open the door of this place. The very first look is quite Impressive. Apartment reflects perfection in everything including the kitchen, bathroom, Dining area, Living area and bedroom. The kitchen is fully equipped and functional and we really enjoyed some basic cooking in that. Apartment is on 5th floor with elevators and a 3 minute walk from Root D4 station and is very well located. Its an Ideal place to explore swiss Alps and 15 min away from main Lucerne Station. Even zurich is some 40 mins away. If you are considering to explore Switzerland with a truly amazing apartment to stay then this is the place for you. Absolutely no negatives.
poonam
2016-10-15T00:00:00Z
The host canceled this reservation the day before arrival. This is an automated posting.
Thomas
2017-04-02T00:00:00Z
Jose Manuel offers a splendid modern tastefully fitted modern apartment in the heart of Root's Luzern business village, featuring also a train station a few steps away. For business travelers or passing through travelers Jose's place is highly recommendable. If you enjoy cooking, his fully fitted open kitchen is a true pleasure to cook from. Jose mentioned he will organize in-house WiFi soon which would certainly be an improvement of his impeccable place. The D4 business village does feature open WiFi (although down during our stay), two restaurants/cafe's (with terrace) and parking on site costs 10 CHF for ca. 16 hours.
Anna & Yuri
2016-09-10T00:00:00Z
Room Type
Entire home/apt
---
Property Type
Apartment
---
Accommodates
2
---
Bedrooms
Root, Luzern, Switzerland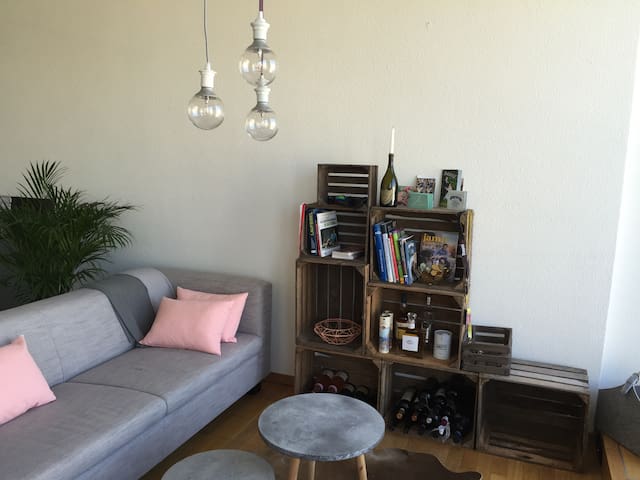 Charming Private Room with separate Bathroom Enjoy the modern, light filled Living Room and Kitchen, fast Internet, cable TV and a big Balcony. Everything you could need to make your stay an unforgettable experience! Train station 600m and bus stations 200m. With Train to City Center only two stations about 10 minutes. Highway A2 only 1,5 km. The outside area is very beautiful for a nice walk, surrounded by a mountains. Free Car Parking.
The room would be very comfortable for one or two adults. Fresh bed-linen and towels are included.
Room Type
Private room
---
Property Type
Flat
---
Accommodates
2
---
Bedrooms
Emmen, Luzern, Switzerland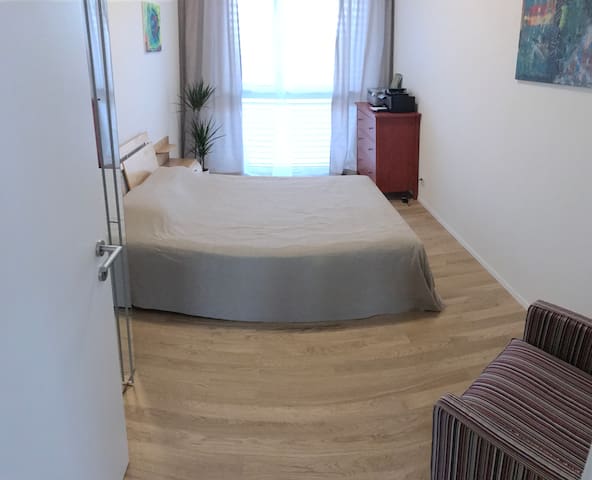 Lovely, completely new renovated room in loft appartment above Rotsee lake. Nice kitchen with fridge and coffee machine. Balcony with view to the lake and sunset. While being in a quiet area, this place allows you reach Lucerne city center within 10 minutes from the bus station which is only 50 m away from the house. Bathroom and kitchen are shared with 1 other Airbnb guest room.
You have a wonderful view from the balcony, the Location is next to public transport as well as a car rental (Hertz).
House is next to natural place of Rotsee lake, famous for its rowing world cup race each June. Hundreds of runners & walkers round the lake each day!
This apartment was perfect for me and my husband. Erich had great communication and though we didn't meet him, his family was very welcoming. Easy easy transport into town, with the bus stop practically out front. In saying this it's a quiet neighbourhood and no noises could be heard in our very very comfy bed. We will definitely come back. :-)
Kathryn
2016-11-05T00:00:00Z
The room is located 15 min from the main station via bus. You can take either bus 22 or 23 to get there. We had a really pleasant stay with Erich's family, they are really kind and friendly. When we arrived to the house, they offered us tea and coffee as a warm welcoming. The room is really cozy and clean. Moreover, you can immerse yourself in the nature in Lucerne. I would totally recommend this for anyone who visit Lucerne.
Jason
2016-11-12T00:00:00Z
Great place for solo travelers and couples The house is located in a residential area, very quite and comfortable. The view from the balcony is nice (shared space). It was very easy to get to and from Luzern's main train/bus station (about 10 min by bus). Erich was very friendly and welcoming. He also made great recommendations on which mountains to see. Definitely recommend his place if you're coming to Luzern for a short stay.
Alaa
2016-10-25T00:00:00Z
Erich place is cozy and comfortable. I love the little balcony though we didn't try even once having meal there (it's too cold) . If you wanna cook a simple meal, everything is provided. Bed is just perfect for us and we slept well every day. Family of Erich is very hospitality , polite and kind. (His little boy is very cute!!) Last but mot least, highly recommend you to take a walk by the lake that is close to Erich's house. I strongly recommend everyone to stay at Erich's house when you visit Luzern. Definitely worth for money.
Joyce
2016-12-19T00:00:00Z
This is one of the best places to go, Lucern is beautiful and this place is like home, everyone should have hosts like Erich and his wife. Pretty awesome people
Hugo
2016-11-24T00:00:00Z
Erich and his family were very nice and helpful. Well communication before we arrived and provided very useful tips for travelling. They even lent us three chargers. High privacy there as only us on the whole floor with lockers on the door and Erich even rang the doorbell when he came up. Kitchen was well equipped. The room was spacious. Location was good with frequent bus schedule to luzern station. We could see Pilatus in our room. We did enjoy a lot. It was sad that we couldn't stay longer to go to the lake nearby as well. Would definitely recommend it for everyone. Thanks Erich again for hosting us and hope to come back again soon.
Wing Chi
2016-11-07T00:00:00Z
We had a wonderful stay here! The room was beautiful, modern and clean, and close to the city centre. Erich and Katja were very accommodating and friendly hosts. We definitely recommend staying here!
Franziska
2016-12-08T00:00:00Z
Clean, spacious, and a short bus ride away from the city center! Definitely stay here if you're visiting Lucerne and would like a nice, quiet place to stay.
Jesamine
2017-03-13T00:00:00Z
Room Type
Private room
---
Property Type
Apartment
---
Accommodates
2
---
Bedrooms
Ebikon, Luzern, Switzerland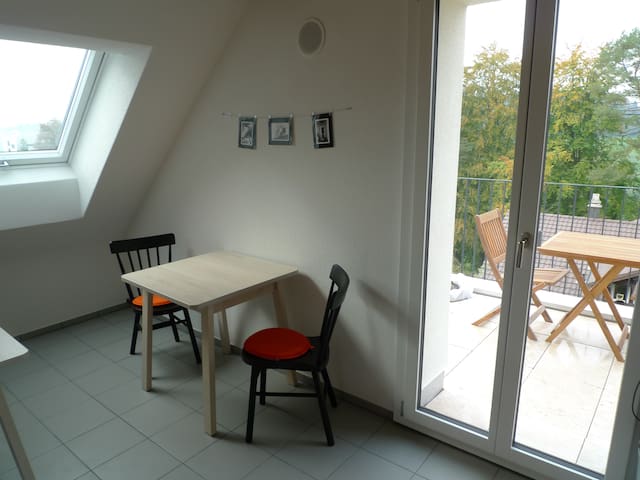 Beautiful apartment with a cozy garden in the center of Rothenburg, a beautiful Swiss village 15 minutes away from Luzern, the base of the Pilatus, and beautiful lakes ideal for walking, trekking, biking or pic-nics. The place is perfect for travellers, couples or small group of friends that want to visit the heart of Switzerland and are looking for a beautiful relaxing place to stop. Easily accessible by public transport and car: 1 min to the bus station and grocery store & 10 min to the train
Rothenburg is a beautiful small village in the center of Switzerland, and is the perfect place to stop to visit both Luzern and the countryside. The Apartment is very central : 1 min away from the bus stop and grocery store, and 5 minutes away from the centre of the town and restaurants. The area is very calm and is perfect to relax.
Room Type
Private room
---
Property Type
Apartment
---
Accommodates
3
---
Bedrooms
Rothenburg, Luzern, Switzerland
At the foot of Castle Heidegg in Gelfingen on the shores of Lake Baldegg ,two modern studios are available. It´s near Hitzkirch Hochdorf and even Lucerne, Lenzburg or Zurich can be easily reached by train.
The studios are furnished each with a small kitchen with 2 hotplates and microwave oven , shower / toilet , TV and internet .
At the foot of Castle Heidegg in Gelfingen on the shores of Lake Baldegg ,two modern studios are available. It´s near Hitzkirch Hochdorf and even Lucerne, Lenzburg or Zurich can be easily reached by train.
When I arrived earlier than planned and with visiting friends, Brigitte offered coffee and recommended a local playground for the kids. She was a wonderful first host. The room was perfect and had everything I could need: a lovely view, snacks, coffeemaker, small fridge, internet, sink, and dishes.
Julie
2016-09-20T00:00:00Z
It was a very beautiful stay Mrs. Gelfigen s place .. She was a very nice host and very helpful and helped us plan our trip better and have a wonderful stay in Switzerland. The house was very clean and my baby enjoyed it as well. Very convient if you have a car to visit places and get back. Thanks a lot for your hospitality and we wish we could stay in your place again next tjme when we visit Switzerland.
Shane
2016-09-12T00:00:00Z
It was great to stay. Comfortable clean friendly host.
Juo
2017-01-26T00:00:00Z
Very clean quaint place. Brigitte was an excellent host. We had a mix up with the reservation and she was very accommodating in getting things straightened out. Her place is in a beautiful area of Switzerland centrally located in the northern area. It's about 1 hr drive to Zurich and Basel. Lucerne is only a 30 minute drive. Great value.
Benjamin
2016-10-03T00:00:00Z
Das Zimmer war groß, sehr schön und sauber. der Vermieter ist sehr nett und sehr zu vorkommen. Ich habe mich sehr wohl gefühlt und komme gerne wieder. Einfach super, kann ich nur sagen. Sie hält das was die Beschreibung verspricht.
Chris
2016-06-10T00:00:00Z
Alles war gut!
Tanja
2016-12-09T00:00:00Z
Hallo Brigitte Danke für den herzlichen Empfang, das schöne Zimmer, die hilfreichen Tips, deine Reisegeschichten, das luxuriöse Frühstück. Alles top. Vielen Dank für alles. Cinque stelle*****
Adrian
2016-05-07T00:00:00Z
Herzlichen Dank Mein Aufenthalt war wunderbar. Das Appartement sehr schön und modern eingerichtet. Alles vorhanden was einen den Aufenthalt angenehm macht. Sehr sauber und alles ist liebevoll für den Gast bereitgestellt. Die Gastgeberin ist sehr nett, angenehm und zuvorkommend. Die Gespräche sehr interessant und die Kommunikation Top. Ich kann in allen Belangen nur Bestnote geben. Von A - Z ein gelungener schöner Aufenthalt, den ich genossen habe. Sehr zu empfehlen.
Patrik
2017-01-01T00:00:00Z
Room Type
Entire home/apt
---
Property Type
Apartment
---
Accommodates
3
---
Bedrooms
Gelfingen, Luzern, Switzerland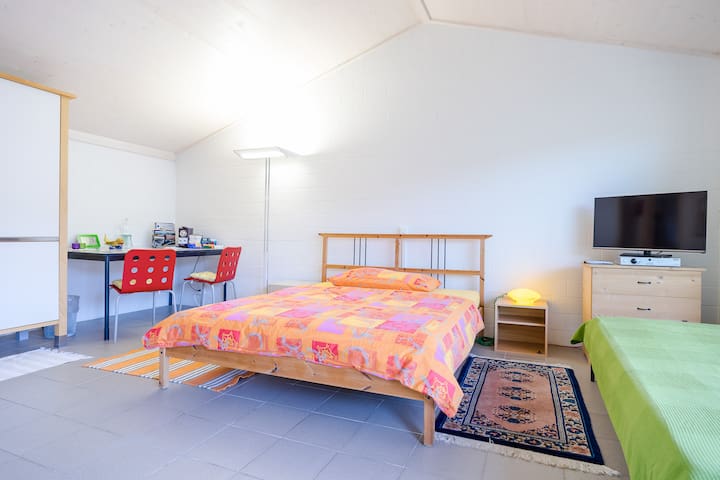 Ballwil - Airbnb
:
Average

4.94

out of

5

stars from

597

guest reviews
1

–

18

of

300+ Flat Rentals
Enter dates to see full pricing. Additional fees apply. Taxes may be added.