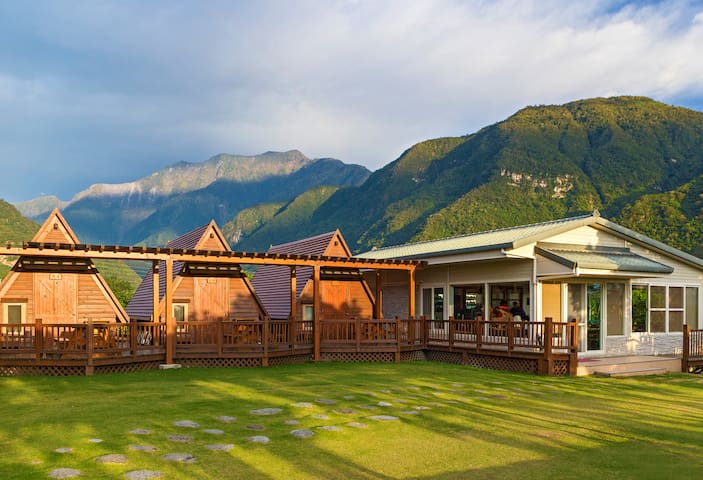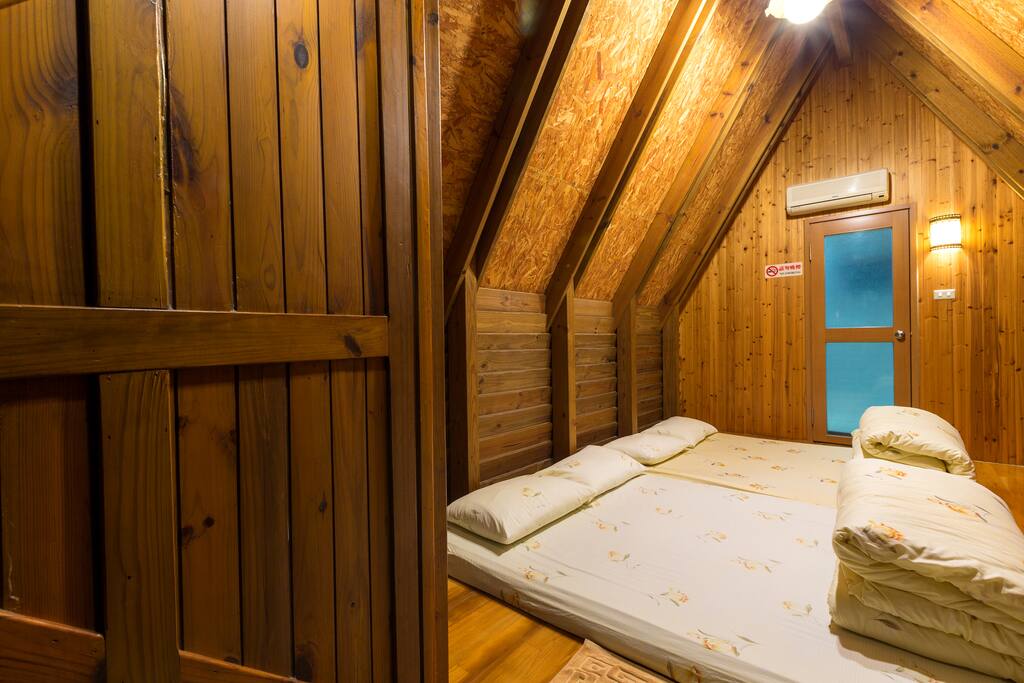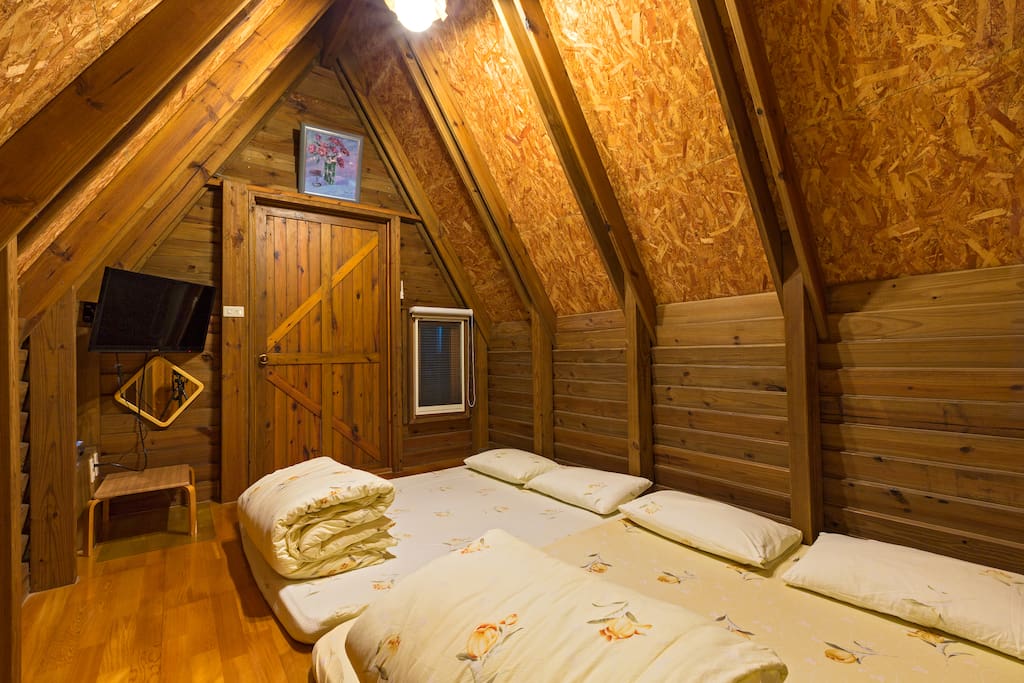 Hualien Taroko YU's B&B 和室四人房Cabin
Yu Xinyi Bed and Breakfast has more than a thousand pings of space, the sunrise in the morning, the night sky, so that the mind has a full harvest. Cottage behind the towering central mountains, Li fog on the river together over the too Luge Bridge, there are traces of the sun shining. We do not need to say goodbye to the sunset, here, there is a sun with you said good morning. About Hualien Taroko YU's B & B attractions: ※ Taroko National Park Administration (5 minutes) ※ Clear water cliff (15 minutes) ※ Seven Star Lake (15 minutes) Intimate service: ※ can help rent a motorcycle ※ can choose to take the bus to Taroko National Park
宇馨藝民宿擁有一千多坪的空間,早晨的日出,夜晚的星空,讓心靈有滿滿的收穫。
小木屋後高聳綿延的中央山脈,立霧溪上攜手越過的太魯閣大橋,都有太陽照耀的蹤跡。
我們無需跟日落說再見,在這裡,有旭日跟您說早安。
關於Hualien Taroko YU's B&B的景點:
※太魯閣國家公園管理處(5分鐘)
※清水斷崖(15分鐘)
※七星潭(15分鐘)
貼心服務:
※可幫忙租借摩托車
※可選擇搭巴士到太魯閣國家公園
The space
Out of the cabin of the cabin, you can see the sunrise and grass, dragon fruit season can enjoy the dragon fruit flowers.
出小木屋的房門,就能看到日出和草地,火龍果的季節能欣賞到火龍果的花。
---
---
Check in is anytime after 3PM
---
The cabin is located in the beautiful field under the mountain, it's well equipped., a few minutes drive from The Taroko national park. There are dragon fruits tree and papaya tree next to the cabin. We really enjoyed the view and house cat. The host is very kind and helpful! She made delicious breakfast for us. We booked a car with a driver, he took us to the gorge and the Cliff. We had an amazing time here. Thank 秀蘭and her husband for a wonderful stay!
---
We were greeted very warmly and immediately given lots of suggestions for things to explore around Taroko. The room was clean and comfortable with incredible views of the mountains. The hosts were incredibly kind and surprised us with treats and a delicious breakfast. I would certainly visit again!
---
The place was beautiful and very clean! Even though the location was quite secluded, it was fairly reach-able by taxi. Also, she was very nice and helped us call for taxi services when we needed them, she even paid for our trip back to Xincheng station! Very warm-hearted and helpful, she also helped us with our itinerary in Taroko National Park and provided us great breakfast. Overall a very pleasant stay in a very scenic area.
---
It's located at the beginning of Taroko, fresh air with stunning view, the place is definitely clean and cozy, with everything prepared;-) Mr and Mrs.host are super friendly and warm! They welcomed us with best natural food and wine! We surely will come back to them next time;-))))
---
Glamping Taiwanese style! Host was adorable and kind. No English spoken but no problem. She is happy to accommodate all requests. Cabins great for a peaceful nights rest before exploring Taroko Gorge. Park entrance and gas station all close by. Breakfast was just generous, home made and delicious. Setting is stunning. So cool to see dragon fruit trees. Definitely recommend Ms Yue's place!
---
HIGHLY RECOMMENDED! The place was really quiet and beautiful. The room was clean and comfortable. The toilet even had a rain shower. It was a really memorable stay here as it was a really different experience from normal city apartments. It had a really laid back and relax ambience which we really enjoyed. As the apartment was a little way from the train station, our kind hosts drove us to and fro every time! The hosts are a pair of lovely couple which made a lot of suggestions for us as our original plan was canceled due to bad weather. Free breakfast was provided every morning along with fruits. We especially enjoyed the sandwiches which had a very homely taste! Every night when we returned we were served fruits as well as their home made rice wine which is the best I've ever had! I'll definitely be back in the future! Thank you for the great stay!
---
Explore other options in and around Xiulin Township
More places to stay in Xiulin Township: